Brian Uy is the 2019 Civil Engineer of the Year, and the perfect person to explain why his discipline still matters.
There's nothing like an infrastructure boom to remind us of the value of civil engineers.
For Professor Brian Uy, Sir John Holland Civil Engineer of the Year, and a teacher and mentor to thousands of students, no reminder is needed.
The profession embodies teamwork and presents exciting mobility prospects — both upwardly and throughout other Washington Accord signatory nations — and offers an opportunity to make a meaningful and lasting impact.
"You might be building a new bridge in a region, or you might be retrofitting a bridge in a region; maybe you're involved in the design and construction of a hospital," Uy told create.
"In many of the aspects that civil engineers are involved with, there's a real positive benefit to society, and so it's an easy discipline to sell. But, like any, we have to get out there and promote it."
Uy has been in his current role as Head of Civil Engineering and Professor of Structural Engineering at the University of Sydney since November 2016.
Besides academia, he is involved in higher consulting, standards development, and lifting Australia's civil engineering capacity in a profession where the country has shortages.
"We do require a lot of engineers to be retrained if they come from overseas," he said.
"We're always looking for good engineers locally and people who have an affinity for those STEM disciplines to consider a career in engineering."
Numbers and structures
Uy grew up fascinated with building and construction, and with a talent for mathematics. He said that early on he considered maths teaching, but his maths teacher provided a nudge or two towards engineering.
Architecture was another possibility; one of his neighbours was a director at a major Sydney consultancy.
"He certainly saw the ups and downs, and we haven't seen it since then, but the recession hurt the architecture discipline quite severely," Uy said.
A good friend of his neighbour was a director for a structural engineering consultancy, Meinhardt. A high school summer job there didn't cure Uy of his architecture ambitions, but signs of what would become the early 1990s "recession we had to have" made civil engineering seem like a wise university choice, and that settled the deal.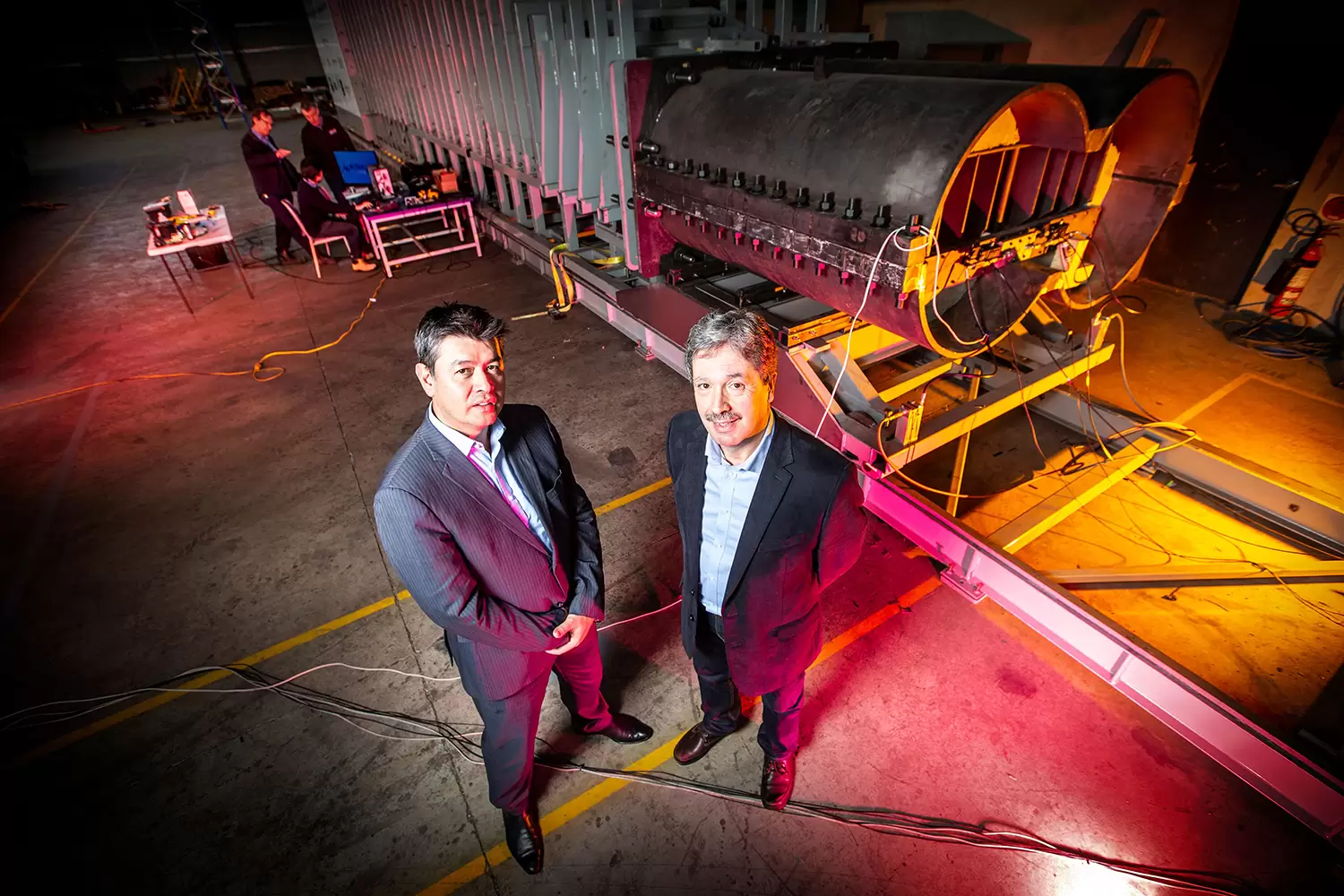 After a PhD in composite structures, Uy went to work at consultancy Arup, and, according to an old biography, designed most of the steel and steel-concrete composite building elements at Star City Casino.
It was one of "those fast-track projects", he said, with design and construction going on seven days a week.
It was also work at the edge of Australian standards at the time.
"A lot of the design for the main casino floor involved large composite beams: very large steel beams with concrete slabs.
I also was involved in the design of all the large steel trusses in the various theatres — back then it was the Lyric Theatre," Uy said.
"It was all the elements of structural engineering, and using concrete structures, steel and composite structures. We were using high-strength materials for some of the steel work as well."
Looking to the future
Structural engineering is a rewarding field, said Uy, and it offers exciting possibilities for those willing to put in the work.
"Obviously there's a lot of competition, there's lots of other disciplines, there's new engineering disciplines that people might see as exciting," he said.
"We're trying to always encourage people to look at a holistic view about engineering careers, that you can have a career, and you might start off in civil engineering looking at quite technical issues, maybe doing a lot of design work.
"Eventually you'll get to a stage where you'll be leading teams, and you'll be working as a part of big groups with other companies."
Of his own career, Uy said he's pleased to be involved in higher level consulting engineering, but to also be working on the more theoretical ideas that later migrate into industry.
"To see that some of the work that we've carried out in teams, in our research, is now able to be used to the benefit of the community," he said.
"I think that to me feels very gratifying, because we've been able to make a real difference, saving costs for government on the maintenance of structures, and so forth," he said.