Australia's top engineering projects and the teams behind them were celebrated this week at the 2020 Australian Engineering Excellence Awards.
Showcasing the best of the profession since 1988, the awards hit a new milestone this year with gongs awarded via online ceremonies for the first time. 
Projects from each of Engineers Australia's nine divisions were recognised. One winner from each division was also selected to represent their location as a finalist for the esteemed Sir William Hudson Award.  
Engineers Australia CEO Dr Bronwyn Evans HonFIEAust CPEng EngExec FTSE said it was important to recognise the innovations and achievements within engineering, even if it wasn't possible to do so in person. 
"As engineers, we seldom broadcast our successes and the contribution we make, but we have a lot to be proud of with so much great and exciting work underway," she said.
"On behalf of Engineers Australia, I would like to congratulate all of our finalists on their outstanding achievements and contributions to the profession, and to wish our winners well."
Individuals were also celebrated at these ceremonies through the Professional Engineer and Young Professional Engineer of the Year awards. Winners from each Division will go on to compete for the national title.
The national Sir William Hudson Award and Engineer of the Year winners will be announced at the Pinnacle Awards Ceremony taking place on Monday 9 November. 
Here are this year's outstanding people and projects.
Sir William Hudson Award finalists
Canberra: The InQuik Bridge System by SMEC and InQuik Bridging Systems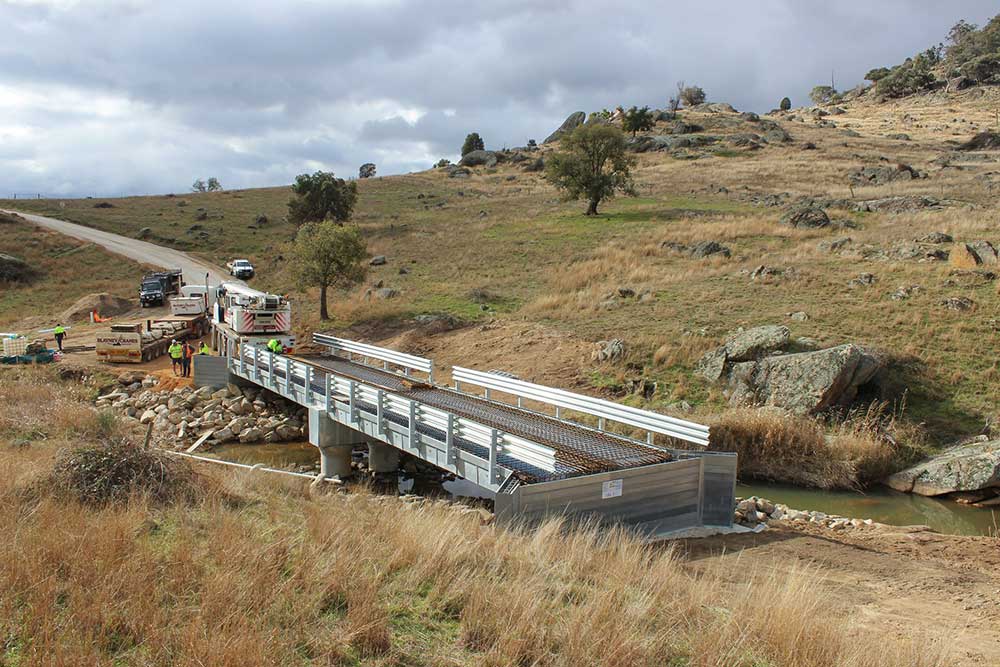 A seemingly simple yet clever solution, this semi-modular bridge system comprises two main parts: a steel tray and reinforcing cage forming the deck units, with abutments and headstocks providing a complete bridge solution. These components are placed on-site and then filled with concrete. 
Newcastle: Project Gilghi by Aurecon and Ampcontrol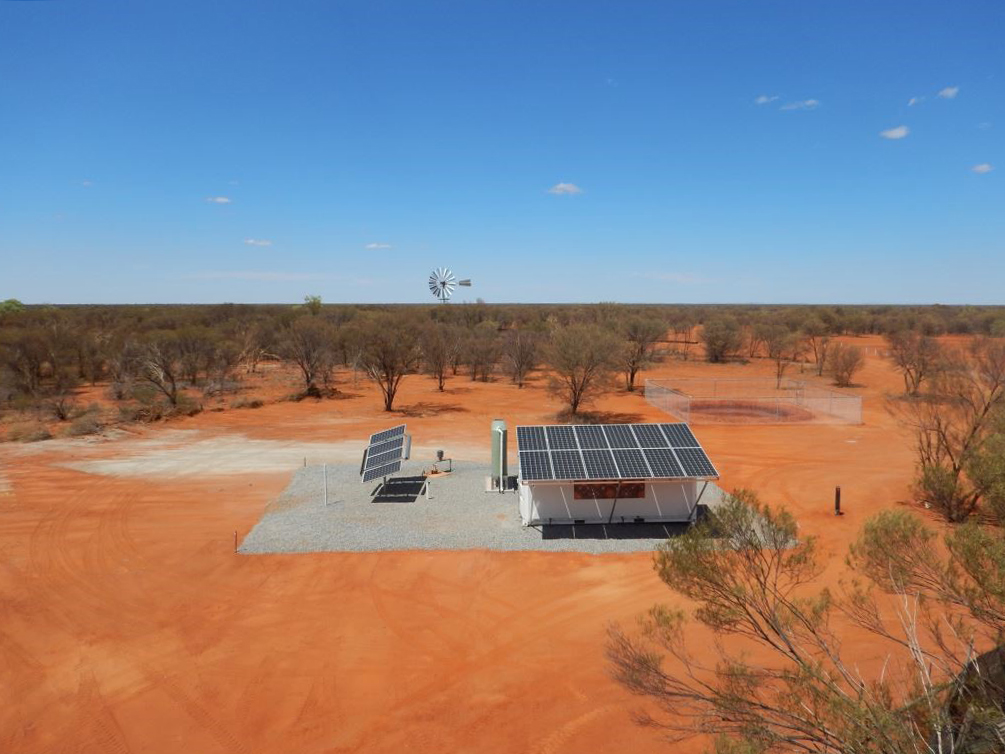 Remote communities across Australia now have access to affordable and continuous potable water, thanks to Project Gilghi, an innovative, self-sufficient, containerised water treatment plant.
Gilghi takes feed water from a variety of sources, including groundwater, rivers, lakes and oceans and turns it into drinkable water. It was initially deployed in the Northern Territory community of Gillen Bore, which until 2019 relied on the transport of potable water from Alice Springs, a 150-kilometre round trip.
Northern: Ichthys LNG by INPEX
Ichthys LNG is one of the largest, most technically challenging and complex liquefied natural gas developments in the world. Located in northern Australia, it consists of the world's largest semi-submersible central processing facilities, one of the world's largest floating storage and offloading facilities, the longest subsea pipeline in the southern hemisphere, and some of the world's most advanced subsea facilities.
Queensland: SSR-Omni for monitoring open-pit mine slopes, walls and tailings dams by GroundProbe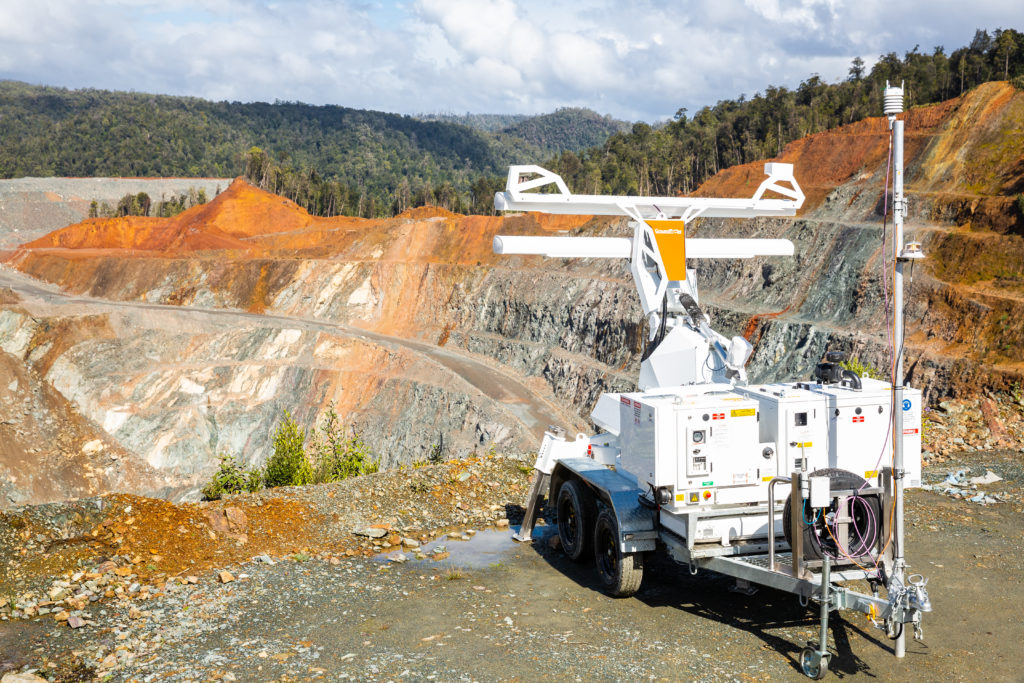 The SSR-Omni is the world's leading slope stability radar technology for monitoring and detecting movement and potential collapses across open-cut mines and tailings dams. In 40 seconds, it scans 360 degrees and takes 37 million measurements in a 11.2-kilometre diameter, showing movement of rock and ground with 0.1 millimetre precision.  
Using embedded supercomputing on a chip, the scan processes more than 600 MB of raw data down to a fraction of the size, while proprietary algorithms predict the time of collapse and display the data in 2D and 3D patented visualisations.
South Australia: Super-efficient CO2 refrigeration integrated with phase change energy storage by University of South Australia and Glaciem Cooling Technologies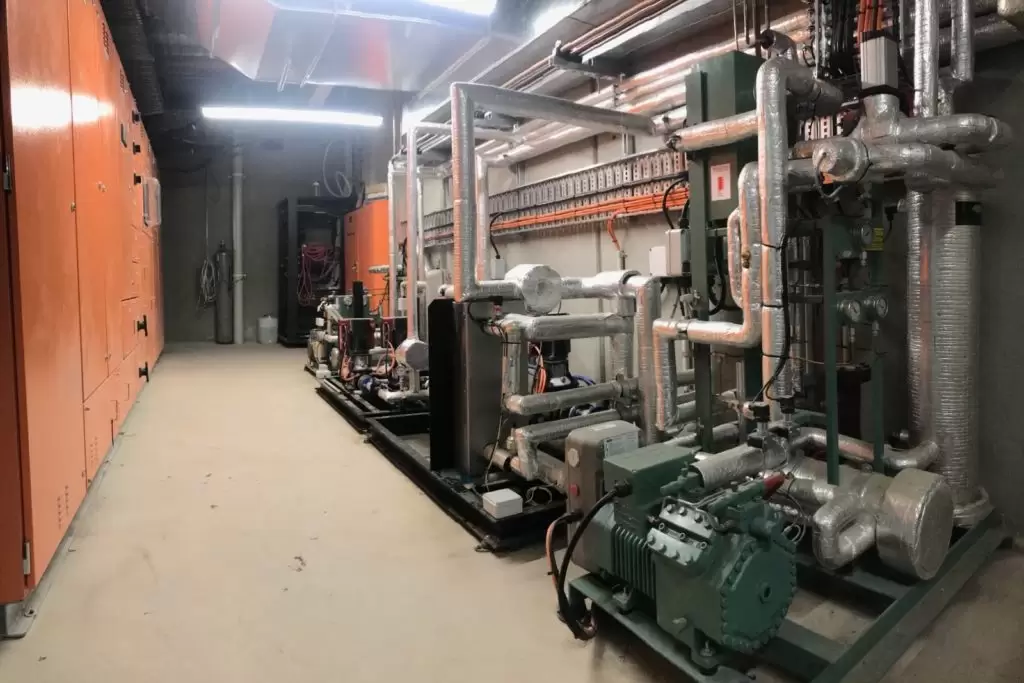 This project features the design and creation of a commercial-scale refrigeration and thermal energy storage system for a restaurant cold store.
The system incorporates dew point evaporative cooling integrated with CO2 refrigeration, and a phase change material energy storage system. This allows energy to be stored cheaply when there is excess renewable power generation or low-cost electricity. During periods of extreme heat, the system is about 65 per cent more efficient than conventional refrigeration.
Sydney: Sydney Metro Northwest Stations by Mott MacDonald, SMEC and KBR
This state-of-the-art metro line, with its fully automated trains and improved safety features, helps Sydneysiders commute between different areas of the city, connects local communities, and provides development opportunities for new employment hubs.  
The project delivered 36 kilometres of new metro rail, including eight new stations, five upgraded stations, and 4,000 commuter car parking spaces.  
Tasmania: Caterpillar MineStar Command for underground by Caterpillar Underground Mining
An example of engineering innovation providing a new way to work, this project enabled improvements in safety and productivity for Australian mining operations. 
The MineStar Command for underground is an advanced mining system that allows operators of various skill levels to safely mine ore with one or multiple machines from the safety and comfort of a remote operator station. 
It also contributes to diversity within the underground mining industry, by allowing pregnant employees and employees with disabilities to actively participate in mining, regardless of physical or medical restrictions. 
Western Australia: AutoHaul by Rio Tinto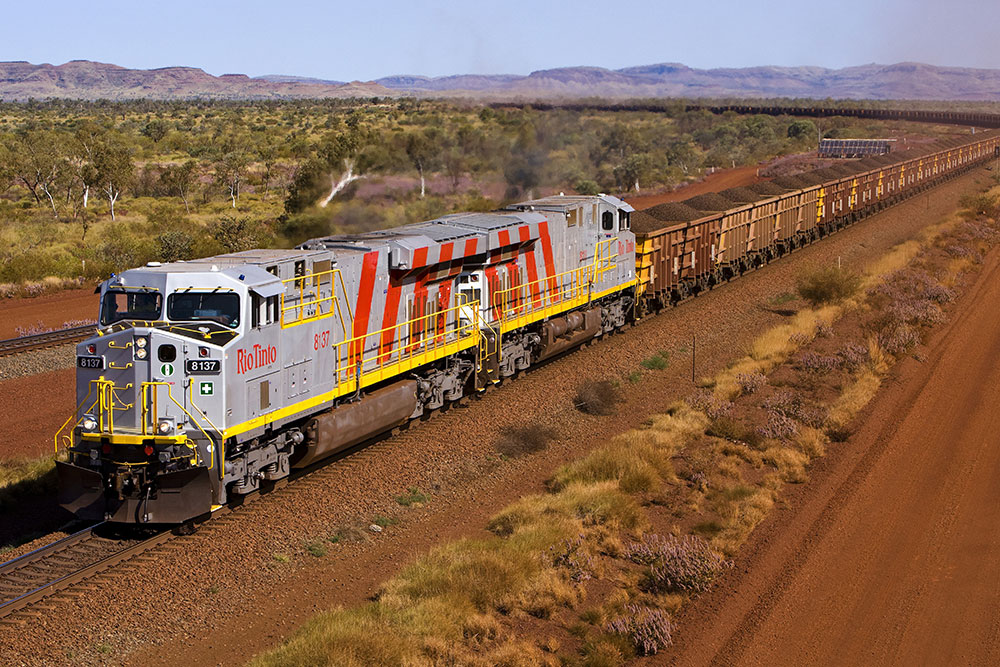 AutoHaul® is the world's first fully autonomous heavy haul railway system, allowing trains up to 2.5 kilometres long to travel around Rio Tinto's rail network without a driver on board. Trains depart from one of two coastal ports and travel up to 500 kilometres to 13 mines, where they are loaded with more than 25 thousand tonnes of ore and returned to the port. 
Victoria: Hyperparallel OCT (HP-OCT™) for ophthalmology and optometry by Cylite Pty Ltd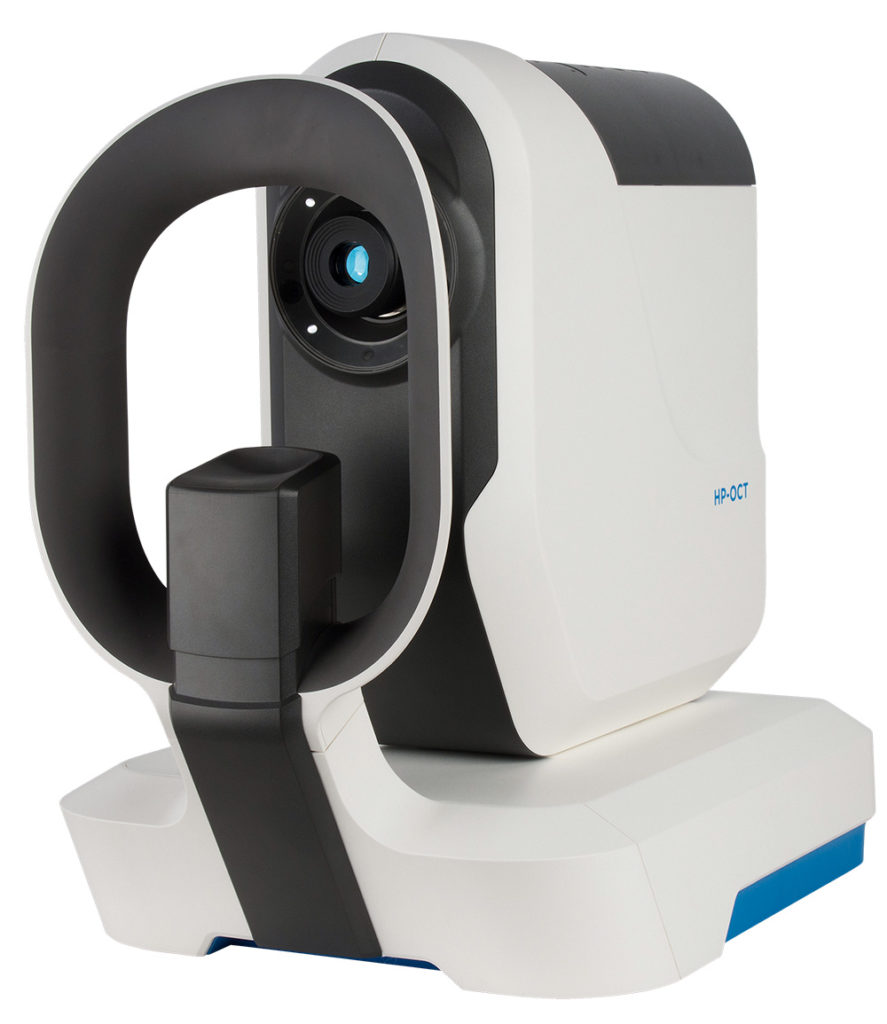 Representing the next generation of diagnostic equipment for ophthalmologists and optometrists, the HP-OCTTM provides complete volume 3D imaging and highly accurate measurements of all the key optical properties of the eye. This provides better information to practitioners, results in less guess work in diagnoses, improves patient experience and delivers better clinical outcomes.
Professional Engineer of the Year
Canberra:

Colin Lawrence AM FIEAust CPEng EngExec NER APEC Engineer IntPE(Aus)

Newcastle:

David Sparkes FIEAust CPEng NER APEC Engineer IntPE(Aus)

Northern:

Grant Chorvat FIEAust CPEng EngExec NER APEC Engineer IntPE(Aus)

Queensland:

Alan Hoban FIEAust CPEng NER

South Australia:

Peter Statton FIEAust CPEng NER APEC Engineer IntPE(Aus)

Sydney:

Daniel Lambert FIEAust CPEng EngExec NER APEC Engineer IntPE(Aus)

Tasmania:

Seth Langford MIEAust

Victoria:

Emma Miller-Olsen FIEAust CPEng EngExec NER APEC Engineer IntPE(Aus)

Western Australia:

Raj Kurup FIEAust CPEng NER APEC Engineer IntPE(Aus)
Young Professional Engineer of the Year
Canberra:

Alexandra Radulovich MIEAust CPEng NER

Northern:

Jacinta Kelly MIEAust CPEng NER APEC Engineer IntPE(Aus)

Queensland:

Stephen Sproul MIEAust CPEng NER

South Australia:

Scott Johnson MIEAust CPEng NER

Sydney:

Reas Beeston MIEAust CPEng NER

Tasmania:

Michael Healy MIEAust

Victoria:

Amy Lezala FIEAust CPEng APEC Engineer IntPE(Aus)

Western Australia:

Chris Tenni MIEAust CPEng NER
Australian Engineering Excellence Award winners
Canberra:
Canberra Light Rail by Canberra Metro
Newcastle:
Transitioning from 2D drawings to 3D auto-generated digital models for certified design

by Essential Energy

The Newcastle Light Rail Project by Downer

Optimal scheduling of urban bulk water systems under uncertainty by University of Newcastle and Water NSW
Queensland:
Cedar Grove Environmental Centre by Logan Water

Intelligent switchgear with synchrophasor technology for the future distribution grid by NOJA Power SwitchgearEnergy Queensland, AusNet Services, University of Queensland, Deakin University and AEMO

Bruce Highway Link flood study by Department of Transport and Main Roads, AECOM, Hydrology and Risk Consulting (HARC), NineSquared

25 King by Aurecon

Cairns Shipping Development Project by Ports North
South Australia:
GPO Exchange – Adelaide's Smartest Commercial Office Building by Meld Strategies

HyP SA Hydrogen Production and Injection Facility

by GPA Engineering, Valmec Limited and Australian Gas Networks Limited (Australian Gas Infrastructure Group)

Darlington Upgrade Project – bridge construction innovation by Gateway South

Hornsdale Power Reserve by Aurecon
Sydney:
Sydney Metro Northwest – Operations, Trains and Systems Contract by Northwest Rapid Transit, CPB Contractors, John Holland Group, MTR Corporation and UGL Limited

Yandhai Nepean Crossing by Transport for NSW, BG&E and Seymour Whyte Constructions

Albion Park Rail Bypass – Detailed Design by SMEC Australia and Fulton Hogan

Team UOW – Desert Rose House by University of Wollongong

Wynyard Place– Shell House by Taylor Thomson Whitting (TTW)
Tasmania:
UTAS Stadium – Field of Play Reconstruction by Hazell Bros

Port of Burnie Post-Panamax Container Crane Demolition by Tasmanian Ports Corporation and BridgePro Engineering
Victoria:
271 Spring Street, Melbourne, Victoria by Arup

Burwood Brickworks Shopping Centre by Spencer Group Engineering

Southern Program Alliance – Initial Works Package

by the

 

Southern Program Alliance: Lendlease, Acciona Coleman Rail, WSP, Metro Trains Melbourne (MTM) and the Level Crossing Removal Project (LXRP)

Caulfield to Dandenong Level Crossing Removal Project by the Caulfield to Dandenong Level Crossing Removal Alliance: Lendlease, CPB Contractors, Aurecon, WSP, Metro Trains Melbourne and the Level Crossing Removal Project (LXRP)

The Woodside Building for Technology and Design by Aurecon
Western Australia:
Groundwater Replenishment Scheme Stage 2 Expansion by Water Corporation of Western Australia

Agnew Hybrid Renewable Project by EDL and Gold Fields

Balticconnector Offshore Pipeline by Subsea Engineering Associates 

Kalbarri Skywalk Structures, Kalbarri National Park

by Terpkos Engineering

EZONE – University of Western Australia by Pritchard Francis Consulting and the University of Western Australia