From mining to manufacturing, 5G is about to change the way we work. Two architects of the rollout explain why the implications for engineers will be so great.
In the three years since the first 5G base station was switched on, the need for superior telecommunications infrastructure in Australia has become pressing. 
And it's not just because Australian consumers are demanding faster downloads and high-definition streaming.
"As technology has improved, our telecommunications ecosystem has fragmented," said Faheem Tabassum, Senior Manager of 5G and Cloud Edge at Optus Enterprise. 
"For mobile phones, we've been using 2G, 3G and 4G. For homes and offices, we've been on NBN and fibre. When it comes to factories, there's PROFINET and other proprietary solutions. And for mines, it's LoRaWAN and Sigfox."
This fragmentation has become a drag on business, increasing administrative load and stunting innovation. 
But 5G can solve the problem by aggregating much of the capability that currently sits across the different telecommunications archetypes.
"In other words, it does almost everything that the other technologies are capable of," Tabassum said. "That's one reason everyone is so excited."
Another is the promise of ultra-low latency — also known as request-and-response time.  
In fact, some roboticists and software programmers in sectors such as mining and manufacturing say reduced latency is the real 5G news story.
The latency leap
"With 4G, latency is typically around 50 milliseconds, which is good enough for humans because we don't recognise a quicker response," Tabassum said.
"But now that we are moving into an era of ubiquitous connectivity, where almost every object will be communicating with objects around it, 50 milliseconds is not good enough."
Reduced latency could lead to significant productivity gains in industries that rely on advanced machines, Tabassum said. 
Take the example of a warehouse environment where picking, sorting and packing is performed by networked robots. 
"Now that we are moving into an era of ubiquitous connectivity, 50 milliseconds is not good enough."
"For those robots to run at speed, the central computer needs to be able to make decisions very quickly to, say, prevent collisions," Tabassum said. 
Lower latency would reduce "pause time" on the warehouse floor, allowing the robots to complete tasks more quickly.
In environments where autonomous machines and humans work alongside each other, low latency could have safety benefits, too.
"If we improve the request-and-response time between a motion sensor and a haulage truck, that truck can stop moving more quickly if the sensor senses a person nearby," Tabassum said.
Mine control
No sector stands to gain as much from 5G as mining.
"From an architecture perspective, 5G is much flatter than 4G, so there's fewer components and less infrastructure to build," said Tabassum's colleague David Yuwono, who is Optus  Enterprise's Associate Director of Internet of Things (IoT).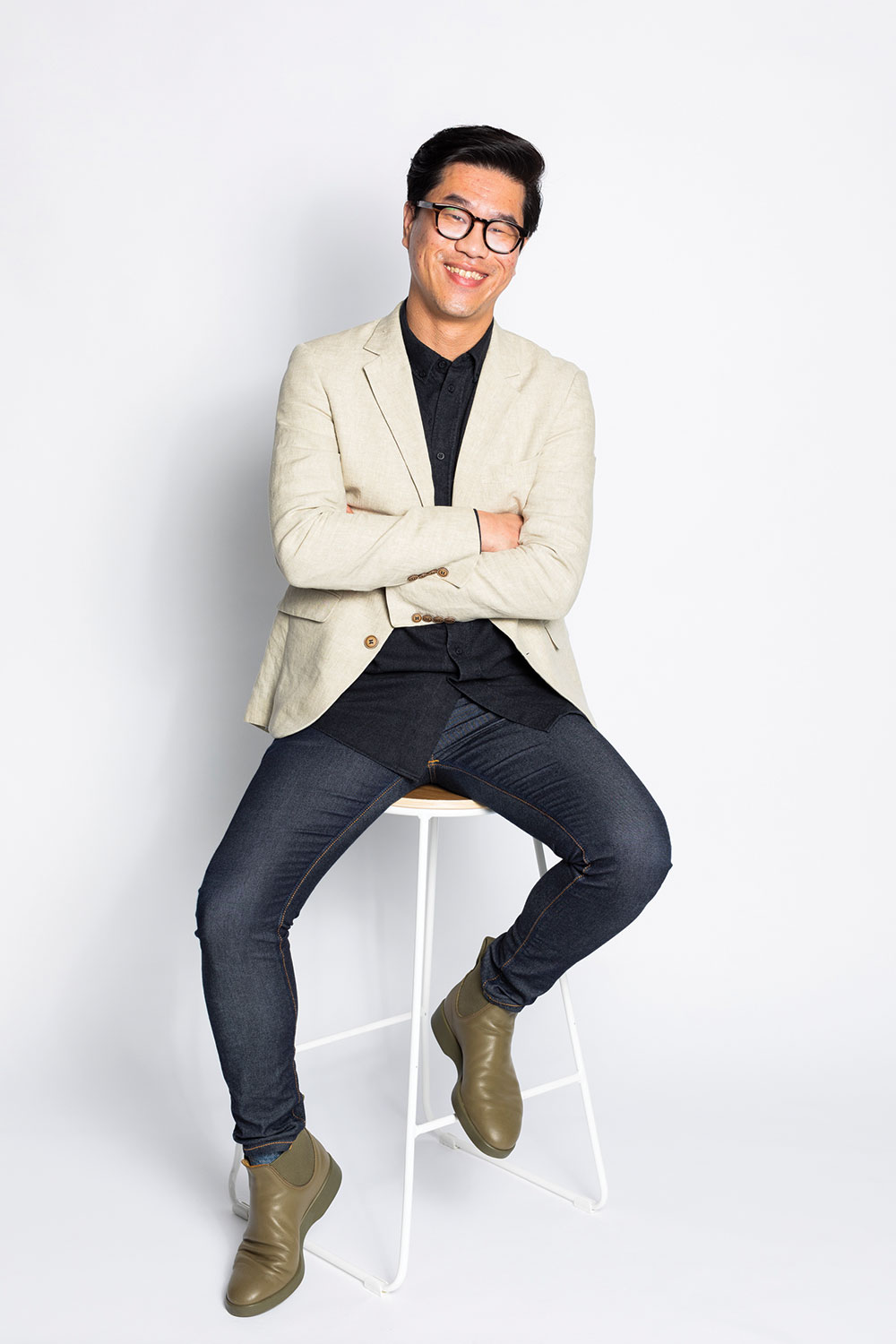 "It's more modular in nature. It's more portable. That means we can help a mining company build its own 5G network without waiting for shared coverage, by leveraging a terrestrial or satellite control-plane backhaul, for example."
The technology also facilitates mobile edge computing, which allows many machines on a network to communicate directly without sending their signals to an external network.
"With 4G, all the traffic needs to be sent to our core network and then sent back to the user," Yuwono said. "With 5G, only the control signal goes back to our network."
That's not all. In recent years, mining and other companies have increasingly been turning to virtual reality to improve training and safety outcomes. 
Virtual-reality and augmented-reality solutions will be easier to implement with 5G.
"5G networks have cloud capability," Yuwono explained. 
"That means the processing for VR and AR solutions can take place within the 5G network, not in the hardware."
Without the need for internal computing and hard drives, hardware such as VR goggles will become slimmer and lighter, Yuwono said.
New tricks
Clearly, the arrival of 5G has significant implications for engineers in a variety of roles and sectors. Improved fundamentals, such as reduced latency and cloud storage, should serve the profession well.  
However, as the world transitions to 5G and begins to phase out other technology archetypes, engineers may be expected to know – and do – more. 
"In the past, the device, the network and the application were fairly segregated," Yuwono said. 
"You had a hardware engineer designing the hardware, an electrical engineer designing your network and a software developer designing the application." 
But 5G makes it possible for these functions to be integrated. 
"It offers programmable access to the whole stack," Yuwono said. 
"So to deliver an autonomous drone application that runs on 5G, you need to understand how the drones operate, how the network is managing those drones, and how the application itself will operate."
"5G networks have cloud capability. That means the processing for VR and AR solutions can take place within the 5G network, not in the hardware."
As a result, engineers with diverse skill sets, rather than deep specialisation, will become more prized, Yuwono said. 
"When 5G scales, that's the new normal we will move towards," he said. "Engineering things in isolation will become less common because now we have the opportunity to work more cohesively."
On a roll
Australia's 5G rollout is gradually picking up pace, and the next 12 months promise to be transformative. All the major telcos have set up their 5G networks, and 5G-enabled consumer electronics, such as laptops, smart phones, and tablets, are flooding the market.
For the time being, providers are using their existing "poles and wires" for the rollout. 
But, as Tabassum explained, new infrastructure will soon be needed.
"If we think about the future and how every industry would require reliable 5G connectivity to run critical business operations, it's then correct to think that more and more infrastructure would be required to support 5G deployment — this becomes predominant when mmWave or advanced 5G deployments are factored in," Tabassum said.
For engineers exploring how best to connect various sensors and assets, that means plenty of work in coming months and years, and an incentive to think ahead of the curve.
As for the birth of 6G? 
"With every decade comes a new technology that's faster, better and can do more than what was ever imagined," Tabassum said. 
"We are excited about what the future might hold."