When almost 100 experienced engineers working on the Metro Tunnel Project were credentialled through a collaboration with Engineers Australia, numerous benefits were realised for the engineers, for their tier one firms and for the project itself.
When he returned to Australia after nine years spent working as a civil engineer predominantly in Dublin, Ireland, Andrew Banks CPEng began looking into chartership. But after making his way through a portion of the required paperwork, he simply became too busy.
"I think that's not unusual," said Banks, now Construction Manager CBD Stations with CYP Design & Construction (CYP). "Typically, as engineers our working lives become so hectic we don't consider ourselves."
That was in 2008. It wasn't until just a few weeks ago that Banks finally achieved Chartered Professional Engineer status.
For the last four years Banks has been working on the Metro Tunnel Project, which includes twin nine-kilometre tunnels, five underground stations, station fit-out, mechanical and electrical systems, maintenance services and commercial opportunities at the new stations.
"I say to my engineers we can give them the equivalent of a decade's worth of experience on three different sites within 100 metres of each other."
The project's grand challenge has been the construction of the State Library and Town Hall station trinocular caverns, a series of three intersecting tunnels below the Melbourne CBD. Constructed in a specific way to ensure the structural integrity of the excavation, it's the first project of its type in Australia and potentially the largest example of trinocular cavern design in the world.
"We commenced with roadheader excavation of the central cavern. The top heading is equivalent to a three-lane road tunnel in width," Banks explained. "We subsequently take further cuts until the cavern excavation is 15-metres deep, then construct the first stage permanent support of that excavation."
"This initial support includes large reinforced concrete ground beams and roof beams separated by primary steel columns, which enables ground loads to be redistributed down through this structure. Once constructed, this initiates excavation of the train-running tunnels. If we just took one major excavation thirty metres wide, it's feasible we'd end up with much of Swanston Street sitting on top of us."
Typical tier one projects, Banks said, last two to three years. But he's now been on this project for four years, and it's just at the half-way point.
"We're seeing multiple stages of the project now, from further site establishment to finishing trades, and we're still surrounded by excavation and structural concrete activity.
"That's the fascinating part of this. It's an 80-storey building on its side, underground. I say to my engineers we can give them the equivalent of a decade's worth of experience on three different sites within 100 metres of each other. That's one of the real selling points."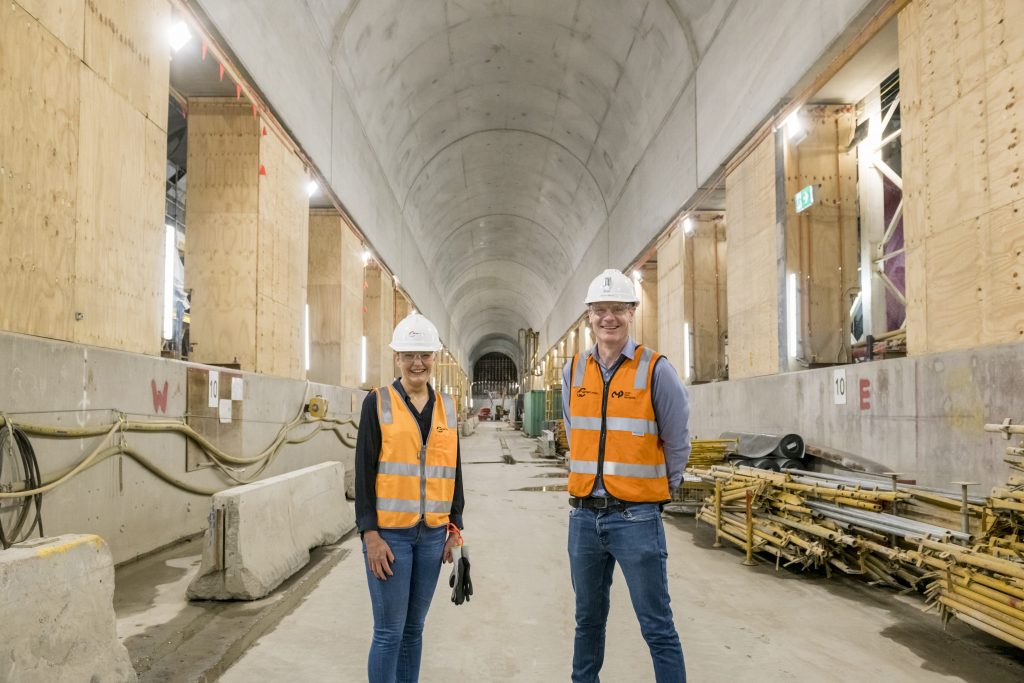 Chartership for construction engineers
Another major selling point is that CYP and Engineers Australia, in developing a unique partnership, have provided a more streamlined path to achieving Chartered Professional Engineer status.
"We're thrilled at what we've been able to achieve for construction engineers through this partnership," said Engineers Australia's Client Manager Kim Ralston.
"Not only are we ensuring engineers are recognised for their expertise in construction engineering, but we're also helping the project attract and retain talented people and are offering the three firms involved a competitive point of difference."
"We're thrilled at what we've been able to achieve for construction engineers through this partnership."
CYP brings together expertise from Lendlease Engineering, John Holland and Bouygues Construction Australia.
The Chartership program strongly supports the Construction Engineer Learning and Development Guide which has recently been launched by Engineers Australia and the Australian Constructors Association. 
As with much of the engineering profession's sectors, construction has faced challenges around talent shortages. The career development framework implemented by CYP on the Metro Tunnel Project is now helping to solve that problem, and more.
"Feedback is key," said CYP's Human Resources Manager Sarah Coleman. "Of all the training and development initiatives we've rolled out across the project, this Chartership program has been the most popular with our engineers. The amount of positive comments and appreciation has been exceptional."
"Retaining our staff is a priority and providing a program like this, which shows the level of investment in individual careers, definitely gives our engineers a reason to stay."
At last count, 94 engineers had signed up for the Chartership program.
CYP is funding the process, giving the engineers an entirely new level of recognition of their skills and experience, one that will travel with them around the globe. Of course, this also benefits the organisations with which they're connected and the project itself. 
For individuals in the Chartered Engineer program, it doesn't just formalise their past experience, training and on-the-job learning. It also gives them ongoing support to continue to develop their careers.
On the project itself, CYP offers additional engineering courses. But part of the attraction of the Chartered Professional Engineer program is that there are lots of online resources, training opportunities, an official mentoring program and more. There's an entire community for engineers at that Chartered level.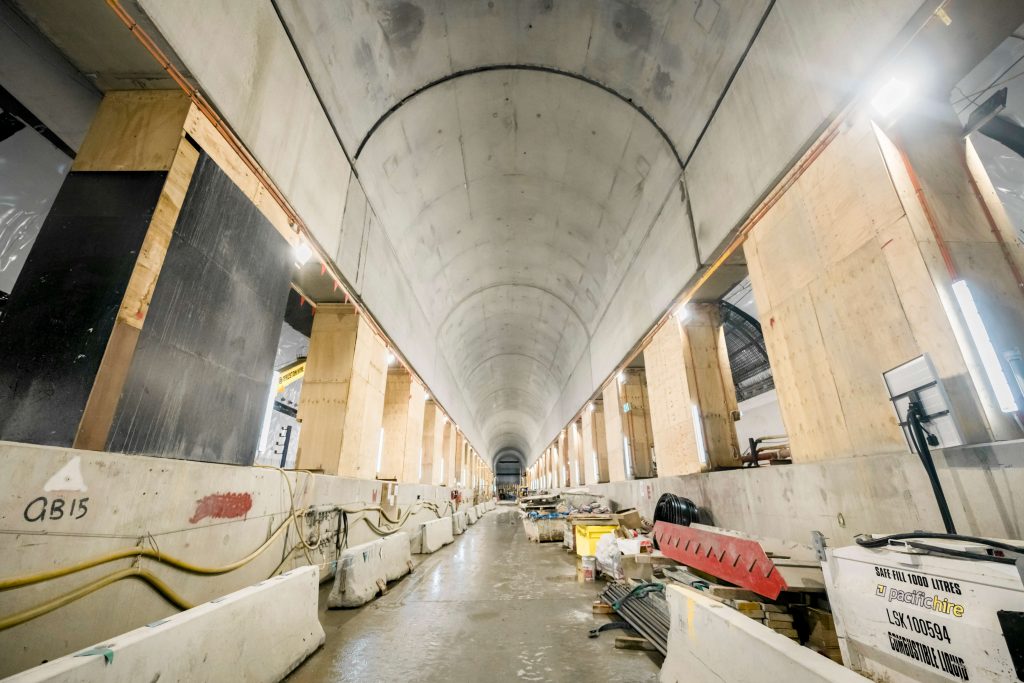 Project and personal impact
According to Coleman there's real excitement around the program. "It's supporting a culture where our engineers feel valued and we are investing in them, in their knowledge and training. Not only for CYP but for future Victorian projects. Because of its success, we're looking at  additional opportunities for more applicants in 2022 and ongoing until the end of the project."
It's extremely fulfilling knowing he has achieved Chartered Professional engineer status, Banks said. It's a recognition that throughout his career he has gained skills and experience that add up to something greater than the sum of their parts.
"It gives you a level of satisfaction to know you've achieved all those various elements," he said. "Our profession is so vast in the skills we have that we're all worthy of acknowledgement for what we've achieved and experience itself is worthy of recognition to ensure the right people are placed within the right roles in the future."
Find out more about becoming Chartered and visit the Engineers Australia website.