Texting or listening to music can be hazardous distractions for people crossing busy roads, but UK researchers are developing an app to get pedestrians home safely.
Australian roads claimed 1224 lives last year, including 162 pedestrians. Globally, more than 270,000 pedestrians die each year – making up 22 per cent of the global road toll.
While the potential for smartphones to distract pedestrians has led the Pedestrian Council of Australia to call for fines to deter 'phone zombies', researchers at Cardiff University in the UK are finding ways to put the tech to work to improve pedestrian safety.
Like Google Maps, but for safety
Mathematicians and computer scientists at Cardiff University have developed an algorithm to score the relative safety of potential routes.
Rather than considering many variables such as environment, traffic and the kind of pedestrians using the roads, their algorithm uses a single independent variable: pedestrian path safety.
The safety score considers factors such as type of road, likelihood of illegal crossings, types and number of crossings and local speed limits, and is generated automatically from raw map data of particular areas.
The researchers believe their algorithm could be incorporated in a mobile navigation app to reduce pedestrian injuries and deaths. Current apps do not take footpaths into account and generally focus on the quickest – rather than safest – route.
"Google Maps is used millions of times a day to get people from A to B, yet it completely overlooks the safety of the routes that it offers to pedestrians," said Dr Padraig Corcoran from Cardiff University's School of Computer Science and Informatics.
Corcoran was lead author of the research, which was recently published in Accident Analysis and Prevention. The study showed the algorithm could be used to accurately estimate the number of pedestrian casualties in cities across the UK.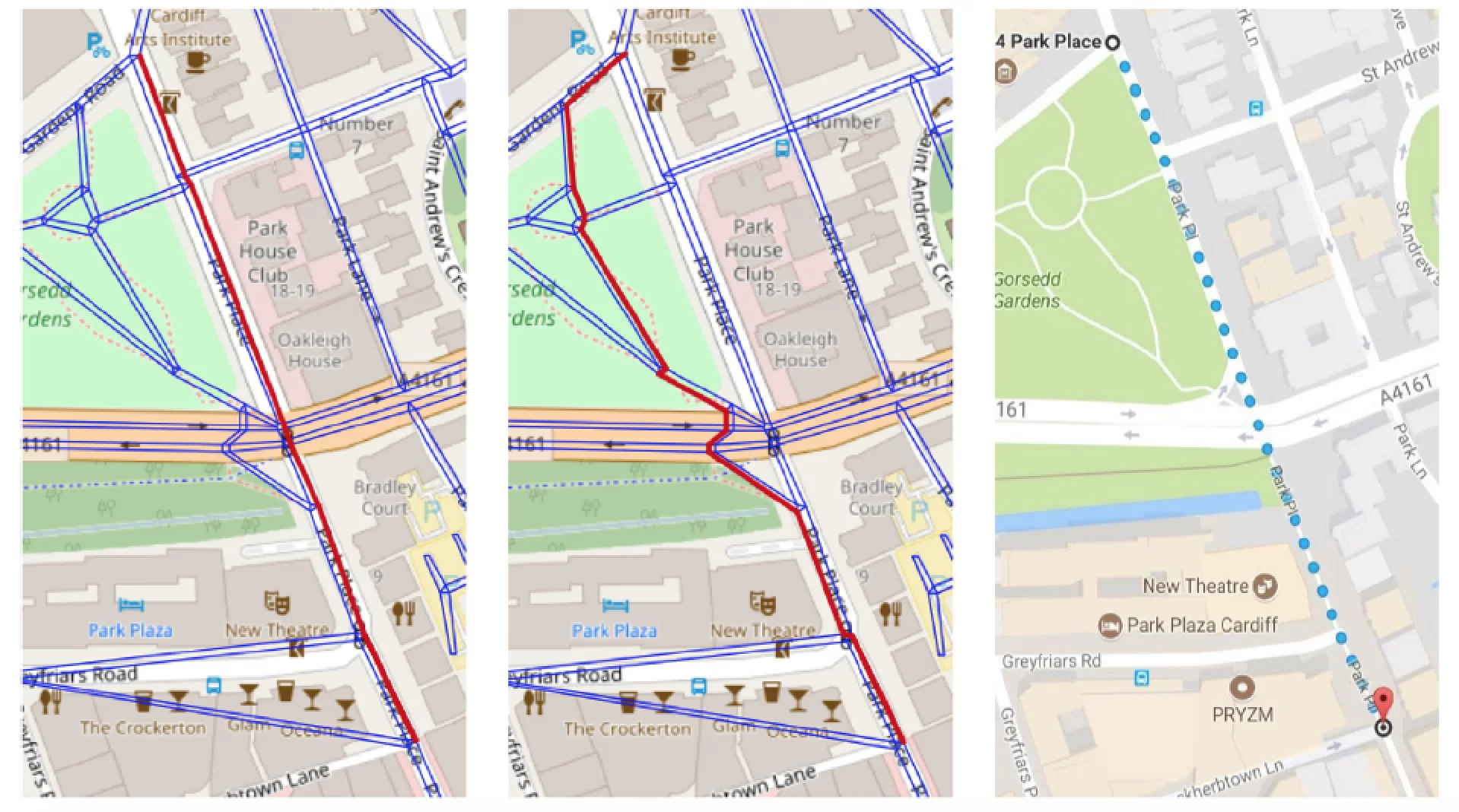 Corcoran said the team's next goal is to translate their research into a product the public can use.
"We envisage something very similar to Google Maps in which a user can input their destination and then choose a route that utilises our algorithm and gives them the safest possible journey instead of the quickest," Corcoran explained.
"This could definitely save lives and would go some way to reducing the high levels of [casualties] both here in the UK and across the world."
In the longer term, Corcoran and his team said their model could be valuable to urban planners and developers when assessing how changes to infrastructure could affect pedestrian safety.