Design engineer Julian Melchiorri wants his technology to do what plants can – and his green thinking has led to some inspiring creations.
If you want to address the effects of climate change, take your cues from nature. This is the advice of Julian Melchiorri, inventor of the world's first artificial leaf.
"All sorts of technologies exist within nature," Melchiorri said.
"Photosynthesis is just one of them, and it's been developed over billions of years. I think it's logical for humans to look to nature, get inspired by its innovations and then create something that mimics it."
Melchiorri has done exactly this with his Silk Leaf. Developed in 2014 with London's Royal College of Art and the Silk Lab at Tufts University, it absorbs carbon dioxide and produces oxygen thanks to the photosynthetic abilities of chloroplasts, which are the microscopic compartments found in plant cells.
To create the Silk Leaf, Melchiorri extracted the chloroplasts, placed them inside a silk protein and delivered water to them via an intricate microfluidic system.
"A leaf has a number of tiny channels or veins that deliver water," Melchiorri explained.
"I was inspired by the way a leaf works."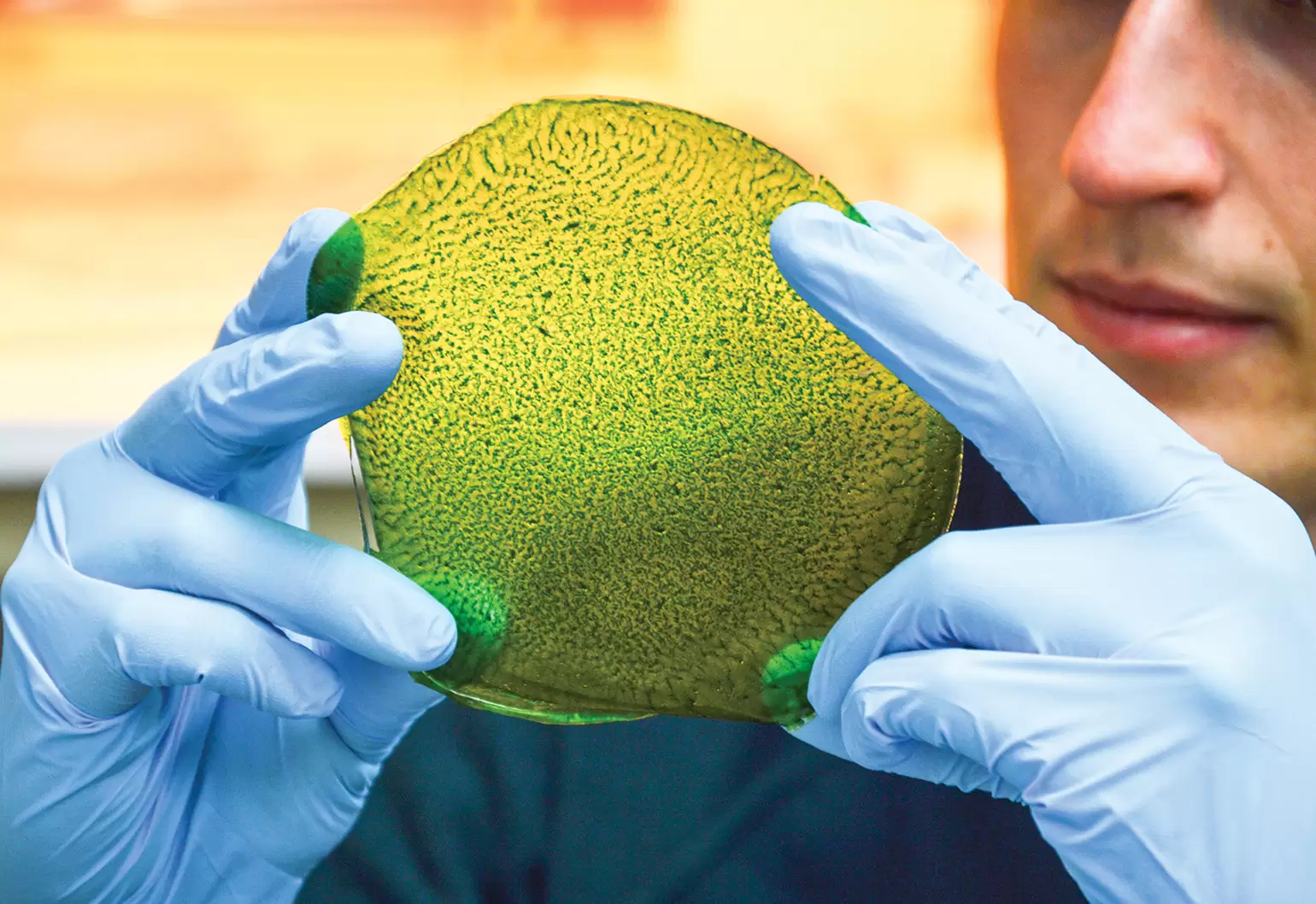 Before turning to biomimicry, Melchiorri, an Italian design engineer based in London, worked in industrial lighting design. He later enrolled in the Innovation Design Engineering program, a double master's in science and art jointly run by Imperial College and the Royal College of Art in London.
While completing his master's, Melchiorri also undertook an international study project in Innovation Design Engineering at the University of Technology Sydney. It was during this period that he began to explore biomimicry, with the aim of solving environmental and social issues.
"I'm an inventor and have been trained to solve problems," he said.
"I was always interested in using my brain and my abilities to solve issues that delight people or that can solve sustainability issues. I thought, 'why can't I delight people and be sustainable at the same time?'. I became inspired by the Italian Renaissance inventors and artists, who found a beautiful mix of using art together with science to find a source of innovation."
Seeing green
After his invention of the Silk Leaf, Melchiorri went on to become the first Engineer in Residence at London's Victoria & Albert Museum, a role that he said involved "a lot of public engagement activities with a focus on encouraging engineers to continue to develop in their profession".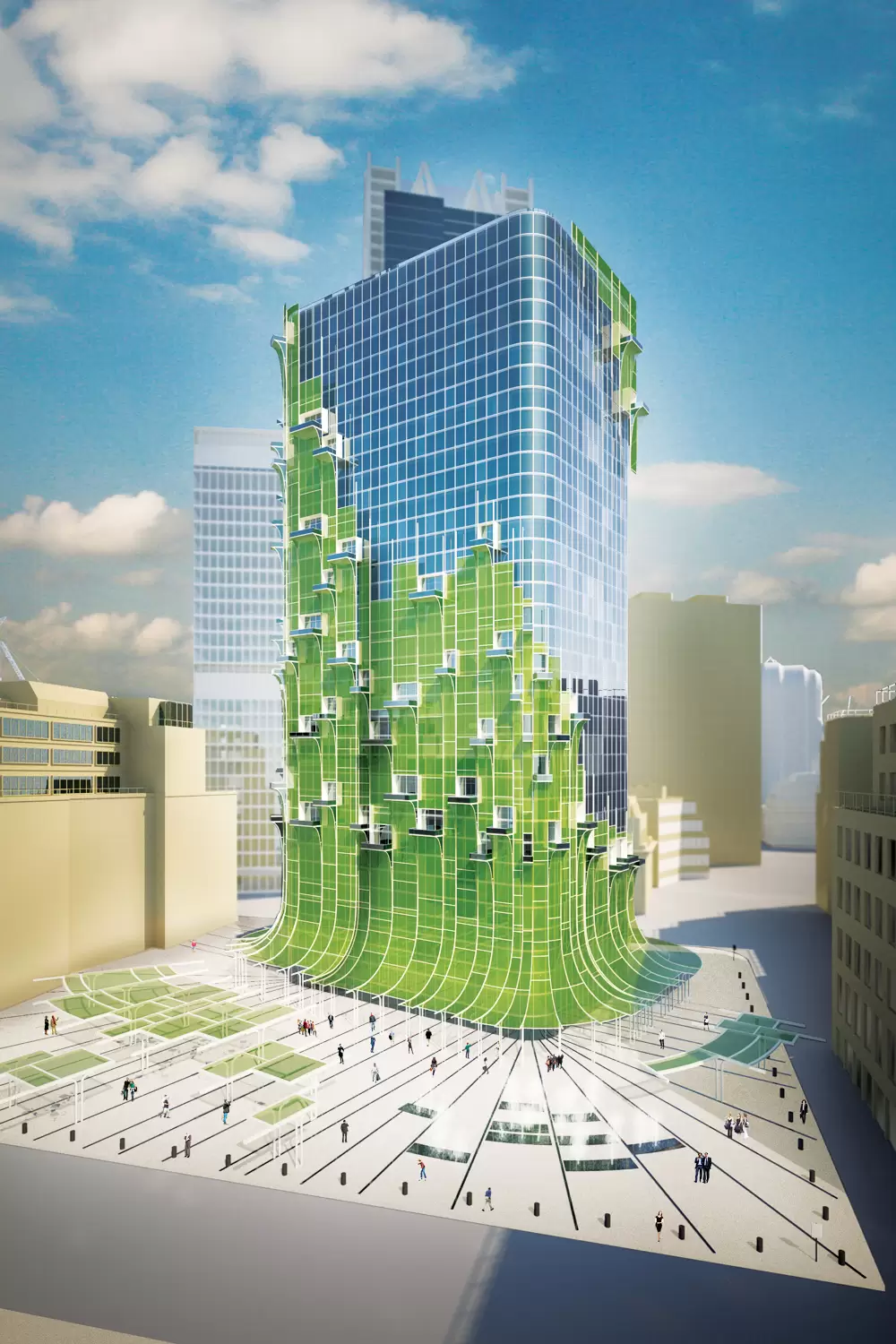 He also launched startup company Arborea, which includes a team of scientists and engineers from institutions such as Imperial College London, the University of Cambridge and London Business School.
Melchiorri said his work with Arborea has helped refine the technology behind the Silk Leaf and has led to further innovations in biomimicry.
The latest evolution is his Carbon Bio-Converter (CBC) technology, a phototrophic algae cultivation system that harnesses the natural process of photosynthesis.
The CBC is integrated into the BioSolar Leaf tiling system, which is designed to be applied on most buildings to help owners neutralise their carbon footprint by removing carbon dioxide, producing breathable oxygen and decreasing energy consumption for indoor climate control.
The BioSolar Leaf also produces a form of biomass that contains thousands of highly nutritious food molecules.
"The technology is like a solar panel, but it is totally green," Melchiorri said.
"It converts CO2 into oxygen and biomass from where we can extract all kind of different ingredients."
Melchiorri has also used his CBC technology to create the Bionic Chandelier, an air purifying system made up of 70 delicately veined synthetic leaves containing green microalgae that absorbs carbon dioxide from the air and releases oxygen via photosynthesis.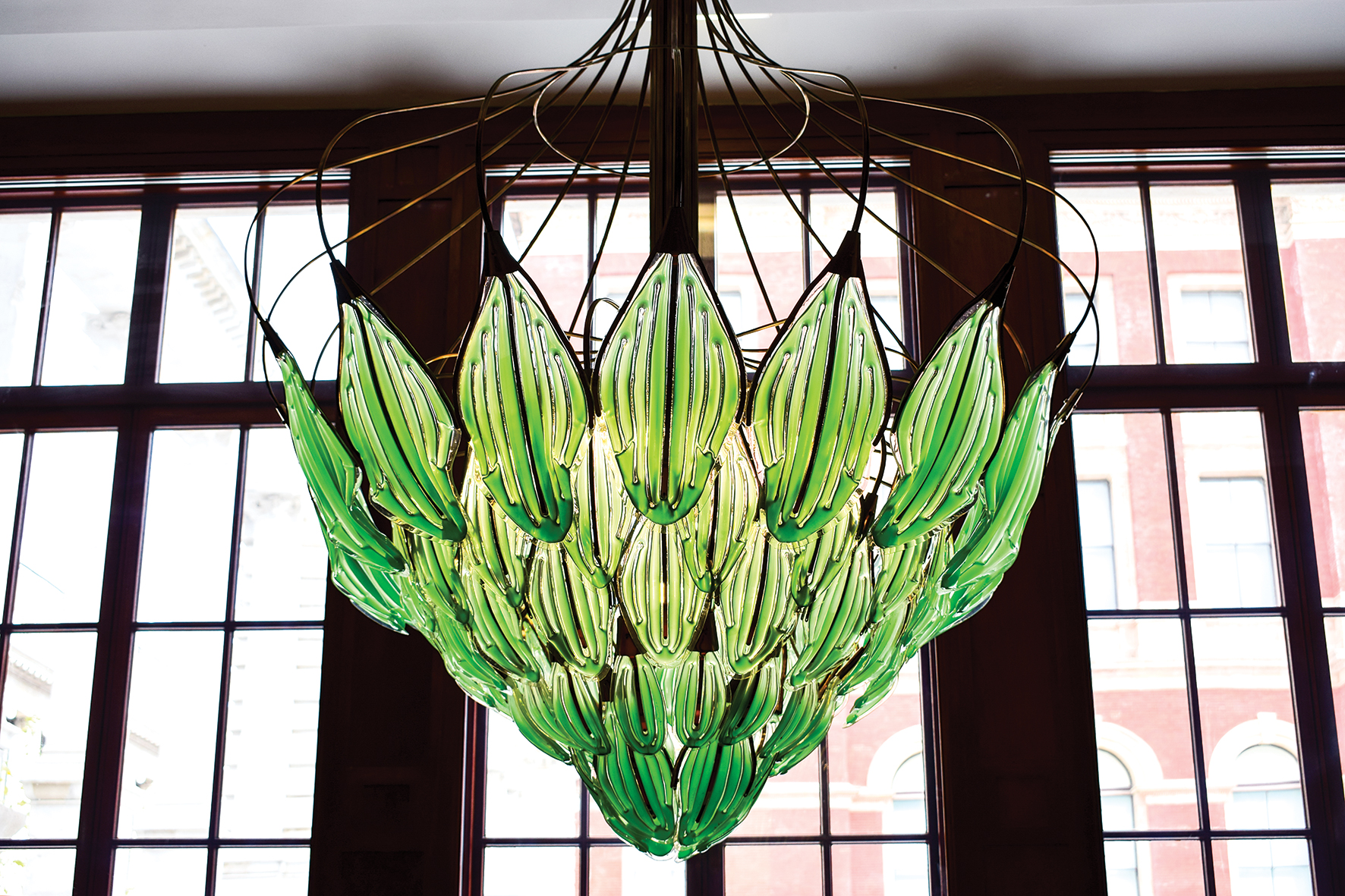 The Bionic Chandelier is now part of the permanent collection at the Victoria & Albert Museum.
Melchiorri's inventions might mimic the best in nature, but do they also possess its limitations? After all, it is part of the natural cycle for leaves to wither on the branch.
"You make this leaf, you don't grow it," Melchiorri said.
"The Silk Leaf was the first attempt to make materials that photosynthesise, but now the technology is much better, and we are evolving it. We still have the same vision and the same intention, but we are now using living micro-plants to do the job."