Australia's small and medium enterprises (SMEs) in the software development, manufacturing, maintenance, engineering, building and construction industries are increasingly partnering with universities to collaborate on research projects.
Helping to prepare the way for Australia's transport and infrastructure projects boom, research teams at Victoria University are searching for forward-thinking industry partners looking to gain an edge.
Studies show that it makes sense for businesses to invest in research. In 2018-2019, more than 16,800 Australian businesses collaborated with a university, according to Universities Australia. They found those collaborations generated an impressive $12.8 billion a year in revenue directly for those businesses, with an average return of $4.47 for every dollar spent on research. 
With a wealth of infrastructure projects in the pipeline, there are immediate opportunities for SMEs to make gains with the right approach to research. The federal government is investing more than $100 billion in transport infrastructure through to 2030, while in Victoria alone there are more than $70 billion of roads, tunnels, bridges and other transport projects planned for the next six years. There are also recent tax incentives and government programs as well as funding grants from a variety of groups and networks to help drive higher levels of research.
Victoria University, located in Melbourne's west, is highly regarded for its research program with industry and has 28 research areas at or above world standard. The University recently founded its School for Transport Systems and Civic Infrastructure to help industry, students and researchers build out capabilities in the sector.
The School integrates knowledge and methods that span across engineering, science, business, law, arts and education to focus on the transport and infrastructure industry as a whole. It brings together the best learning and teaching approaches from across TAFE and Higher Education and combines it with applied and translational research and innovation for a deeper industry focus. 
According to Dr Bill Petreski, Director of the School for Transport Systems and Civic Infrastructure, the School takes this unique approach to build employable skills relevant to the transport and infrastructure industries. Work-integrated learning opportunities help prepare students for careers across infrastructure, engineering, asset management, operations, customer service and corporate speciality.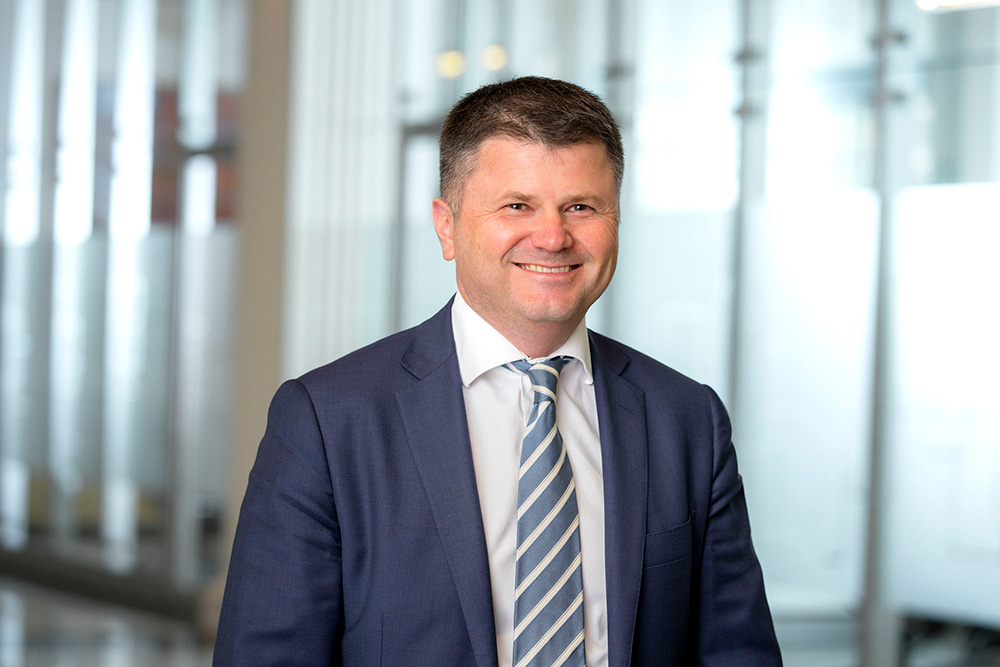 "We're seeing rising demand for people and skills in these areas, particularly with the changes we will need to embrace across transport systems and infrastructure following the current pandemic. Together, industry and researchers are finding ways to respond to these changing social, technical and environmental changes," Dr Petreski said.
On 2 October 2020, the School is hosting an industry event to demonstrate how small to medium businesses can collaborate effectively with university researchers. At the free virtual event, SMEs will hear from speakers including the Chief Operating Officer of Metro Trains, Catherine Baxter, the Department Secretary of the Department of Transport in Victoria, Paul Younis and the Vice-Chancellor and President of Victoria University, Professor Peter Dawkins AO. They'll discuss opportunities for collaborative research and how industries can partner successfully with university research teams. 
"This goes way beyond getting access to the latest thinking and knowledge. It's about working alongside the brightest minds from a variety of disciplines and building a pipeline of talent that will transform your business. When they engage in this kind of ongoing relationship with universities like ours, businesses can drive a real competitive advantage for themselves," said Dr Petreski.
Any businesses with interests in the three research areas below are encouraged to reach out and connect with the Victoria University teams to learn more. 
Digital Transformation —

tapping into the interconnectivity of our networks, systems and devices and using AI-based technologies like machine learning and artificial neural networks to analyse data and make informed predictions about the future.

Energy Networks —

unlocking the latent potential of integrated networks across energy, water, transportation, health, housing and education, and exploring future energy sources for distributed networks and new propulsion systems.

Built Environment —

leading the way in integrated urban planning that helps foster inclusive, fair and prosperous communities that address challenges across climate change, emerging technologies, urban growth and social change.
Join researchers, government and industry contacts looking to improve their capabilities and expertise on 2 October 2020. Register your interest now for the School of Transport Systems and Civic Infrastructure Industry Day to secure your place.