The past few years have seen investment and interest in private space enterprises surge.
This is certainly the case in Australia, observes Dr Sandy Tirtey, Director of Business Development in Australia for Rocket Lab, which launches and manufactures in New Zealand and the United States.
"When I compare now with when I left for New Zealand in 2013 — so that's only five years ago — the change of mindset is amazing," he told create.
"Australia is very strong, actually, in the small satellite field, and I think this is being recognised by some international partners — for example Sitael, which is an Italian company that's opened an office in Adelaide."
There's also a big mismatch between supply and demand when it comes to launching SmallSats. SmallSats weigh under 500 kilograms, with various weight class subdivisions.
Tirtey's company is a launch provider specifically catering to a need for more frequent launches in an industry wanting everything cheaper, smaller and faster.
"We're not about building a rocket; we're about enabling the small satellite revolution," is how Peter Beck, Rocket Lab CEO and co-founder, put it.
The revolution demands flexibility. For example, it was "just weeks" between the company's first Australian customer, Fleet Space Technologies, signing a contract and adding two 1.5-unit CubeSats to the manifest for the It's Business Time mission. This meant long days, filled with coordination.
"I was starting my day at 5:00 a.m., interfacing with my team in the US — it's half of the day being afternoon for them — interfacing with people in New Zealand, interfacing with Fleet, and just keeping continuous communication, including over the weekend and evening, and just keeping talking and exchanging information very quickly," he said of the last-minute inclusion.
"That is the only way. We have a US team on this. We have a New Zealand team on this and we have me — or the Australian team — on this."
Launches are "a killer" for startups, Tirtey said, and he has seen good ideas fail prematurely, with satellites — and their ability to attract investors — left stranded.
Rocket Lab had two test launches: in May 2017 and January 2018. The first commercial launch took place this past November, two weeks after create spoke to Tirtey.
Tirtey's company plans to eventually build and launch one rocket per week, though it is licensed to blast off as often as once every 72 hours from Launch Complex 1 at Mahia in New Zealand's North Island.
Everything now is about scaling up — from manufacture to launch and everywhere else. Right now, they produce one of the 17 m long, carbon-fibre composite-bodied vehicles per month.
"That was not necessarily the biggest satellite we could launch, but we thought, 'Well, we should not try to fit more and more and more in.' And our main goal is to be able to go very often to space, so we need to do some mass production," he said.
"Every time we were choosing between different technical solutions to solve a problem, we went for the solutions that were allowing us to mass produce, even if that was not necessarily the highest performance."
For example, most of the Electron rocket's Rutherford engine is printed out of titanium or superalloy metal powders via an electron beam-melting 3D printer. Want to double the launch cadence? Double the number of printers and double the rate of production.
Tirtey returned to Brisbane for his current role. He carried out post-doctoral work at the University of Queensland after earning his PhD in hypersonics from Belgium's Von Karman Institute. He joined Rocket Lab in 2013, when the University of Queensland-headquartered Scramspace hypersonic flight project — for which he was Technical Lead — ended.
He has called the two minutes before the Scramspace launch the most exciting moment of his career, saying he was so nervous that he was worried his shaking finger would not be able to properly use his mouse button.
Working towards Electron launches couldn't be more different from the Scramspace project.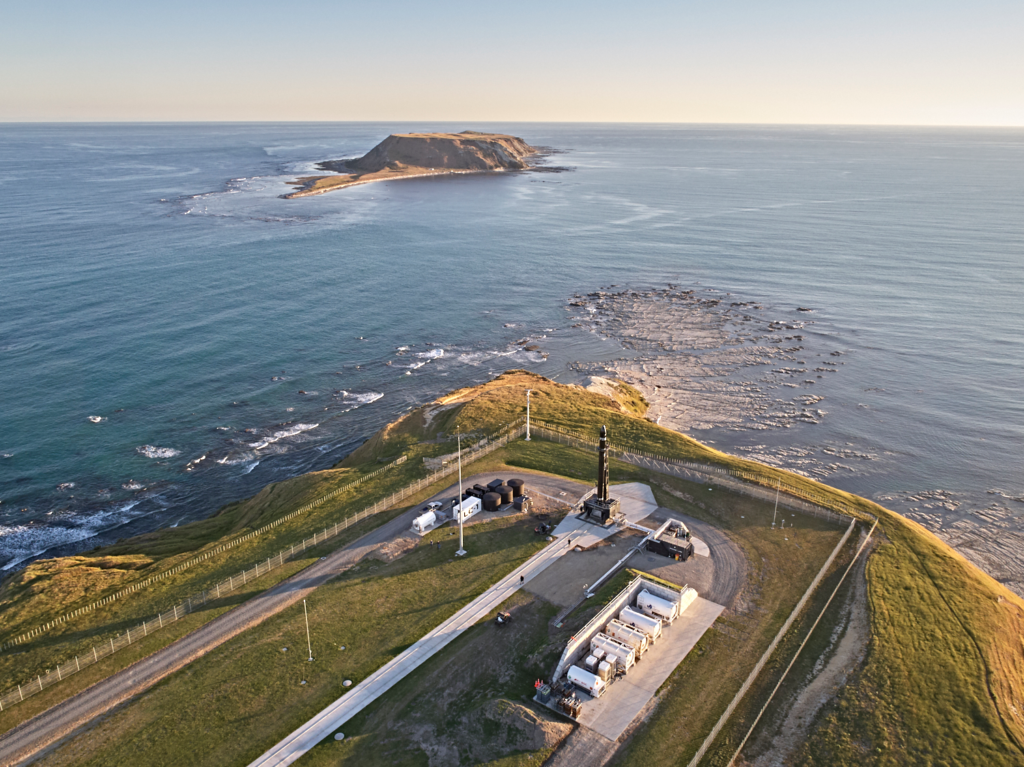 Research projects break new ground, which is exciting, but involves different goals. Where the scramjet project was a one-shot deal, launches at Rocket Lab have been concerned with continuous improvement.
"We developed an amazing vehicle [for Scramspace] and we didn't get the flight data because one of the subcontractors had an issue with the launch vehicle," Tirtey said.
"That was really a disappointment, because we had a vehicle that was fully functional … That's the issue with research: you don't necessarily build up.
"On a commercial project like this one … you continuously improve your product. I think that's also a very exciting aspect, and you can still break new ground — like where we did some things on the vehicle, like a 3D printed engine and fully carbon [fibre-bodied rocket] that people have not flown before — so you can still innovate and still have this continuity that allows you to keep building a better and better product."
This article originally appeared as "Blast off" in the March 2019 issue of create magazine.