Andrew Matthews, MIEAust, CPEng, NPER, RPEQ, never planned to become a rail engineer. But now, after a 40-year career in the industry, he has been awarded the 2023 Railway Technical Society of Australasia Individual Award.
The award acknowledges Andrew's many achievements on a wide variety of heavy and light rail projects across Australia including the Melbourne Level Crossing Removals Program, Perth's Underground City Rail connection, Springfield Line Rail extension, Brisbane, Sydney Metro as well as overseas projects, including the Education City Light Rail, Qatar and the London Jubilee Line Extension (JLE) in the UK.
Trains run in the family
Andrew credits his grandfather, who was the station master in Geelong, for giving him a good general knowledge of railways. However, it was several years after graduating with a degree in civil engineering that he received the chance to work in the industry.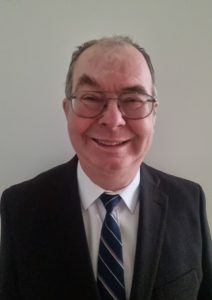 "When I graduated in 1978, there was no work for engineers. I was lucky that I was able to go into a construction role – I started in site surveying – and that there were major building projects around Geelong such as the Alcoa smelter and CSIRO Animal Health Laboratory, through which I gained broad experience in construction," he said.
Then in 1983 an opportunity arose at Melbourne Tramways as a construction engineer; the security of the job appealed after years of chasing projects. This was the start of his rail career.
Although there was no plan to move on from construction, Andrew was moved around the various departments within the Tramways and subsequently the railways. At a time long before graduate rotations became common, he was able to gain experience across a range of areas which he said contributed to his career success.
Seven years after starting in rail, Andrew took a risk, applying for a year's leave-without-pay, and applied for a job with London Underground. He relocated his young family to the UK and became a Design Manager for the JLE project, the biggest rail project in the world at the time.
"This gave me my first opportunity to manage a rail project from an early planning phase and I have since been able to apply this experience on many other projects, such as the Gold Coast Light Rail, Sydney Light Rail system and most recently Wellington Rapid Transit," he said.
Andrew acknowledges that his extensive rail technical knowledge was gained by being prepared to travel overseas and interstate wherever projects were based. This was only achieved through the significant support of his wife and children back at home.
"I WAS VERY KEEN TO BE INVOLVED IN TRYING TO ENCOURAGE PEOPLE TO COME TO THE RAILWAY INDUSTRY IN PARTICULAR, AND ENGINEERING IN GENERAL, SO I ALWAYS TRY TO ENCOURAGE YOUNG STUDENTS IN HIGH SCHOOL TO TRY ENGINEERING"
Giving back to the industry
In addition to his technical role, Andrew has also given back to his industry through his commitment to mentoring younger engineers, sharing his knowledge at conferences, as well as reviewing many documents and presentations.
 As Project Manager for the Development of National Railway Infrastructure Standards, Andrew assisted the Australasian Railway Association and its standards management body, the Railway Industry Safety and Standards Board, to develop a strategy and gain support for the preparation of national rail infrastructure standards. 
He also advocated on behalf of the industry to government bodies for funding or policy change such as migrant worker quotas, brokered with training providers to deliver critical skills courses and developed course material.
He attributes the current skills shortage to lack of employment opportunities when he graduated, causing low interest in engineering as a career, leading to low numbers of senior engineers. 
"I was very keen to be involved in trying to encourage people to come to the railway industry in particular, and engineering in general, so I always try to encourage young students in high school to try engineering," he says.
Railways still on the agenda
Now on the eve of his retirement as GHD's Technical Director, Rail, Andrew is working out his ability to combine consulting with travel, both hampered by his Parkinson's diagnosis.
"For me, in terms of my disability, rail travel is a great option. I have an ambition to go on The Ghan and maybe some other rail journeys around the place.
"When working in the UK, I took the opportunity to travel on as many heritage railways as I could. I put a lot of importance on learning from history. 
"When I travel on a railway, I'm not just there enjoying the journey. I'm looking at the technical side, both what is working well and what needs to be improved. 
"I strongly believe in the quote by Winston Churchill" 'Those that fail to learn from history are doomed to repeat it'," Andrew says.
CORE23, The Conference on Railway Excellence, takes place in Melbourne from June 19-21 June 2023. Register here.