Getting BHP's runaway Pilbara mining train off the rails at a safe distance from Port Hedland was a significant feat – controlled by operators more than 1500 km away.
On Monday, mining giant BHP used remote control from their operations centre in Perth to switch the points and force the derailment of the train, which was fully loaded with iron ore. The vehicle careened down the track for 50 minutes without its driver, covering around 92 km in that time.
The driver had stopped the train to inspect a wagon, and the train set off again for unknown reasons. The Australian Transport Safety Bureau is conducting an investigation, with a report scheduled for the second quarter of next year. The Office of the National Rail Safety Regulator will also investigate whether national rail safety laws have been breached.
Its four locomotives and 268 wagons came to rest about 120 km outside of Port Hedland, which is home to 14,000 people. Nobody was injured, but footage reveals the train was completely destroyed, and 1.5 km of track was damaged.
BHP's rail operations in the Pilbara have been suspended, and the company is taking a significant hit to their export revenue of more than $55 million each day. Reports have stated that partial services will be back online after a week, with more than 130 people working on cleanup operations before repairs can get underway.
PerthNow reported that following the company's previous derailment in February last year, one line was operating after four days, and the second by a week after the accident.
According to Reuters, BHP's reserves at the Port Hedland hub are not expected to tide them over while safe operations are restored.
Causes unknown
Speaking to the ABC, Phillip Barker from Rail Safety Consulting Australia said the cause of the runaway train was unclear. He suggested the configuration or isolation of the brake system may have been a factor.
"Usually, once the driver leaves the train, the brakes are on, there's procedures for that," Barker said.
He added the driver would have sought permission to disembark the train to inspect the wagon, and procedures would have been in place to make sure the train didn't move off without a driver.
The data recorder, or 'black box', might shed more light on the braking system's operation, including applied traction power and brake pressure on the front and back of the train, according to Barker. Rail safety officers will interview the driver and rail controllers to find out what happened.
"They'll be looking also at the safety systems … to see if they're in place, if they're adequate and if they were followed," Barker said.
Would automation have changed things?
BHP is unwilling to speculate about the outcome of the investigation, but media commentators and union representatives have raised the issue of whether increased automation could have changed how things played out.
In July, rival miner Rio Tinto achieved a world first by delivering around 28,000 tonnes of iron ore from their Tom Price mine to Cape Lambert using a fully automated train. Rio Tinto is aiming to fully automate all Pilbara rail services by the end of the year. Like BHP, Rio Tinto conducts remote rail monitoring from Perth.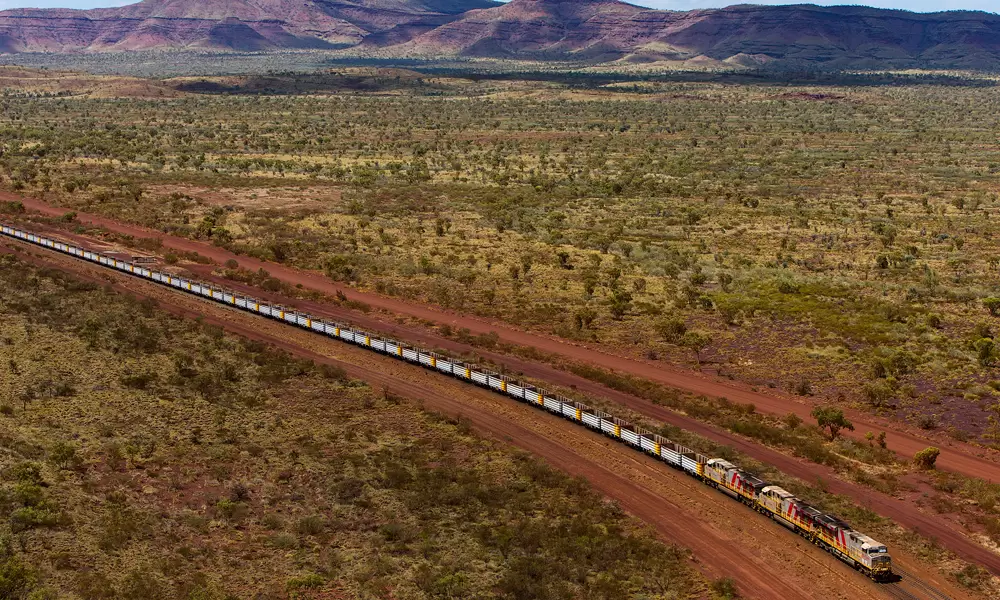 BHP has taken a more cautious approach to rail automation, testing the waters by introducing a 4G communications network for scheduling and automating track signalling.
Rio Tinto's Autohaul project chief engineer, Lido Costa, said the company's automated train systems have many safety devices in place to protect people and equipment.
"For instance, if one of the wheels has a fault, the train will be brought to a stop. Or if one of the couplers in the train is broken, the system will pick it up and stop the train," Costa said in an article.
However, driverless trains can also go out of control, as demonstrated by September's deliberate derailment of a runaway automated freight train in Tasmania.
Although the BHP train was not intended to be driverless, CFMEU spokesman Greg Busson told PerthNow that the Pilbara incident was a reminder that automation should be approached with caution.
"Until all system issues are ironed out, we should not be moving to driverless trains – the risks are too great," he said.