Aerospace giant Boeing has joined forces with the Queensland government to establish the largest autonomous systems development program outside the US, giving local engineers new opportunities in this rapidly growing sector.
The program is part of Boeing's global growth strategy to accelerate global "game-changing" unmanned technology for commercial and defence systems, according to Chris Raymond, Boeing vice president and general manager, autonomous systems.
It will see Boeing develop autonomous systems capability in Australia over the next three years, to develop solutions that can be exported worldwide to increase the independent operation of both sea and air vehicles.
Boeing said this program will give engineers the opportunity to work at the cutting edge of one of the most rapidly expanding markets in the world.
Jobs of the future
According to Queensland Premier Annastasia Palaszczuk, the collaboration will boost the state's economic growth by creating employment and global commercial opportunities. Palaszczuk said that the program will generate 131 local jobs.
"Boeing has a proven track record of working with innovative Queensland businesses, a relationship that supports the growth of highly skilled jobs under this new program," she said.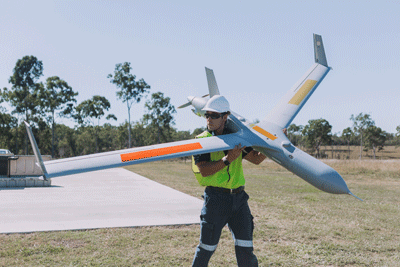 A spokesperson for Boeing told create that the skill-sets required for the program include aerospace, software, mechanical, electrical and systems engineering. Other relevant areas of expertise are data analytics, artificial intelligence, machine learning, and certification and testing of aerospace systems.
Shane Arnott, director of Boeing's Phantom Works International business in Australia, said that Boeing will work with local businesses to develop "brain-on-board" technology for autonomous air and sea vehicles.
The company will form partnerships with innovative small to medium sized businesses to engineer and test artificial intelligence software, as well as design and manufacture advanced communications sensors. They will also collaborate with local businesses on security, computing hardware, and flight and payload testing.
Arnott indicated that the program will commercialise research from the Defence Cooperative Research Centre (CRC) for Trusted Autonomous Systems to create products that can be exported to the global autonomous market. The CRC was established in Queensland late last year.
Investing in innovation
According to Arnott, the Queensland government's investment in cutting-edge industries and progressive air space regulator – combined with an innovation culture and talented local suppliers – created an outstanding environment to pioneer and experiment with autonomous vehicles and the systems and sensors that drive them.
This partnership is the second that the state government has formed with Boeing under their $513 million Advance Queensland initiative.
The first collaboration saw the development of a ground-based broad area unmanned aerial system (UAS) situational awareness system, which tackles the problem of detecting nearby aircraft outside the operator's line of sight. In January, this system successfully completed its maiden test flight in the US.
As the demand for automated vehicle systems grow, the success of this program could pave the way for further collaboration opportunities for Australian businesses.
And according to Raymond, Boeing has a keen interest in taking advantage of future growth in the sector.
"As autonomy becomes increasingly common, Boeing will continue to pioneer autonomous technologies from seabed to space – setting a new standard for safe, successful missions that amplify human capabilities," he said.