Satisfaction, skills and the improvement of society all result when engineers – and the organisations that employ them – lend their talent to nations in need.
Having just stepped off a flight at Darwin Airport, civil engineer Tara Bartnik is reflecting on the work she has done over the past 10 months.
She's on a small break from an 18-month assignment in East Timor (or Timor-Leste) for Engineers Without Borders (EWB) Australia and WaterAid, where she is helping to develop local Timorese capabilities around water, sanitation and hygiene. During her discussion with create, it quickly becomes clear that this young engineer is thrilled to have the opportunity to do such work.
"The job satisfaction is amazing. In the organisation for which I work, there is only one other foreign employee. Everyone else is Timorese, and it's very satisfying to see their skills improving," Bartnik said.
"It's been really good building relationships with the local staff. In terms of my career, it's also excellent experience. Hopefully it will open doors to continue doing this kind of work. But, mainly, I can't believe how lucky I am. It's exciting and it's constantly changing."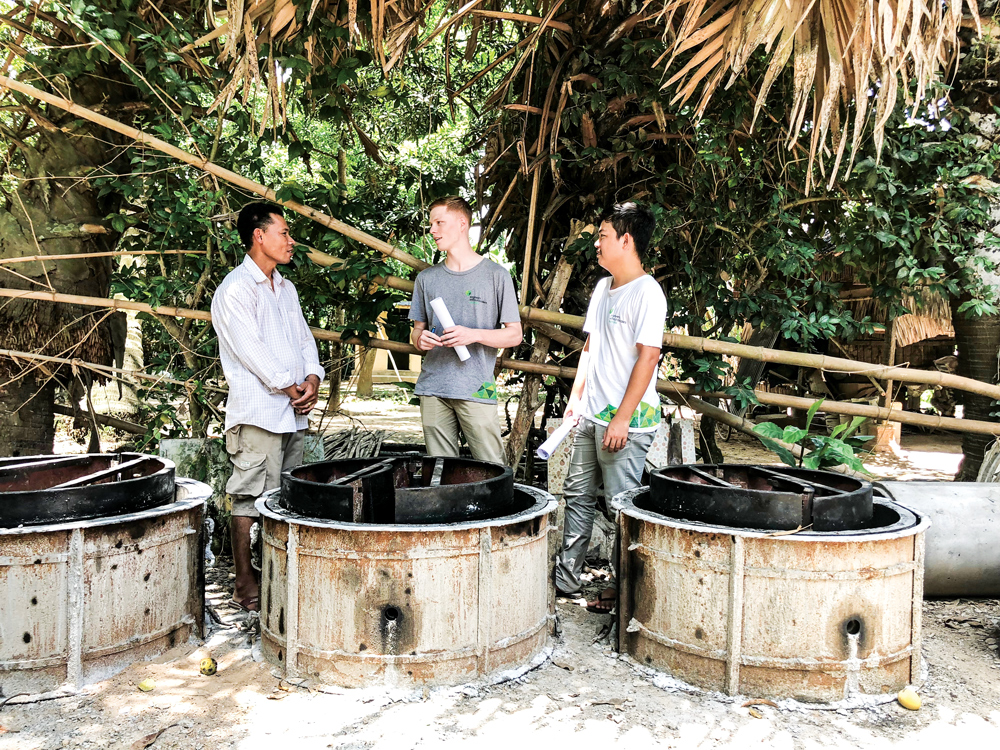 Few professionals speak of their jobs in such glowing terms. Perhaps it's because 'typical' roles don't involve working hand-in-hand, and hands-on, with the community that benefits from the project. Whatever the explanation, it is refreshing to know that engineers have the opportunity to recognise the real differences they're making to the world.
Gavin Blakey is Chair of the Board of Directors of EWB Australia. At the 2018 Australian Engineering Conference, he will moderate a panel discussion about the ways engineers are changing the world.
Having the ability to recognise the change they make is vital as it leads to immense job satisfaction, he said. One of the best ways to truly appreciate the scale of change created by an engineer is to volunteer in a community that urgently requires it.
"Often, as engineers, we are down there in detail, doing analysis, identifying and solving the problems, creating the design," said Blakey, a three-decade member of Engineers Australia.
"And if you're down in the details all the time, it's great to be able to lift your eyes to the horizon to see what a difference you're making.
"To me, that's what it's about — the recognition that we are contributing and making a difference. So whether you're designing a stormwater system or a building, whether you're working with a remote community or in a high-density urban space, all aspects of engineering ultimately create positive change and make a difference in our communities."
Seeing a need
EWB Australia was founded 15 years ago by aeronautical engineer Danny Almagor, who had previously wanted to take a year off to volunteer overseas. However, he could find no official way to do so. In 2003, with help from some engineer mates, he created the Australian arm of EWB.
Today, more than 100 projects have been undertaken by EWB Australia in eight countries, including East Timor, India, Nepal, Sri Lanka, Vietnam and Cambodia. From electricity solutions to smokeless stoves and fresh water systems, engineers have brought measurable improvements to the lives of people around the globe.
A volunteer role with EWB Australia, Blakey said, offers the volunteer several professional and personal benefits.
"They gain great people skills in an environment that can be quite challenging, but which is also very supportive," he said.
"We have employers who have told us that if they see job applicants who have listed 'EWB Australia volunteer' on their CV, they go straight to the short list. Those companies know that the experience gained by volunteering is incredibly useful for them in their career."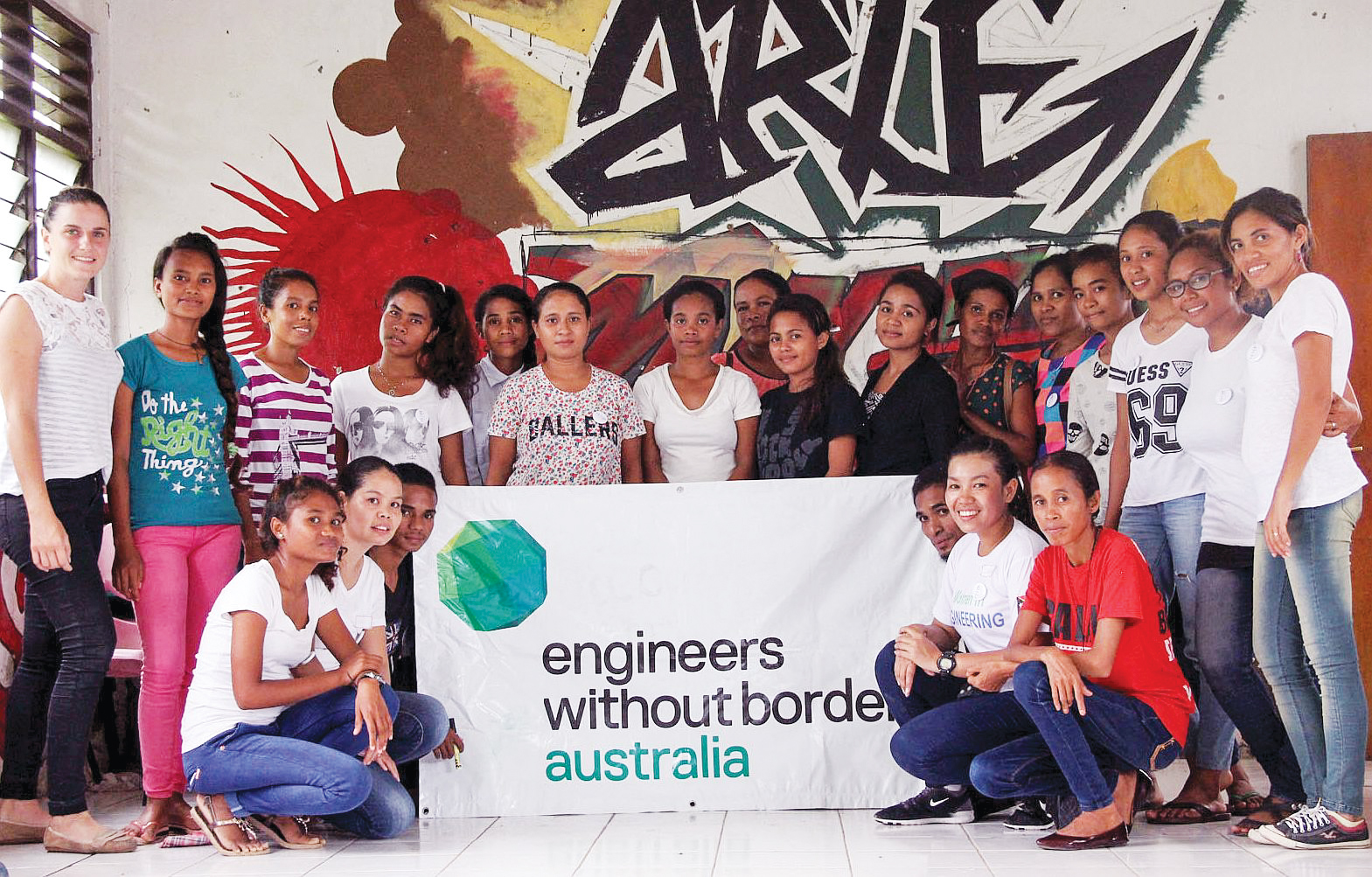 There are now 20 full-time equivalent staff and more than 1000 volunteers, plus a range of corporate supporters under the umbrella of EWB Australia. In 2016-17 the organisation contributed approximately 33,360 volunteer hours in the service of local social impact and put more than 9000 engineering students at 28 universities through the EWB Challenge, an academic module that solves real-life challenges in developing countries.
EWB Australia volunteers typically have their travel and accommodation funded by the organisation and are provided with a stipend for living expenses.
Disaster response
While EWB Australia helps to create engineering capacity within developing territories, United Nations Standby Partner RedR Australia responds at all stages when disaster arises, such as the cyclone that hit Vanuatu in 2015.
The United Nations estimated that up to 90 per cent of buildings across the island nation were damaged by Tropical Cyclone Pam, with public infrastructure such as water supplies, schools and hospitals also seriously affected.
Civil engineer and RedR Australia deployee Ted McDonnell, whose role is supported through the Australia Assists Program, is leading the Public Building Recovery Program, co-funded by the Australian Government and implemented by the government of Vanuatu.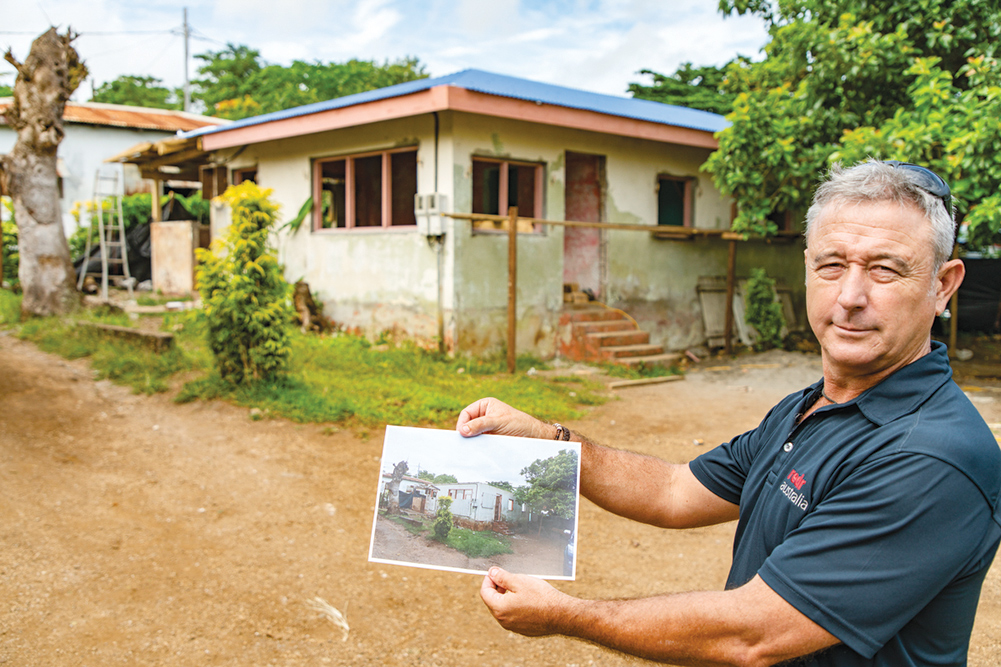 "When I arrived in Vanuatu in January 2016, the effects of Tropical Cyclone Pam were still very visible on the streets of the capital Port Vila and on the island of Tanna in Tafea province," McDonnell said.
"Many buildings were missing all or part of their roofs. There was damage to building structure and internal damage due to water getting into the buildings."
McDonnell said the main aim was to repair or reconstruct the facilities to the original state while ensuring they met current building standards.
"We're also seeking opportunities wherever possible to 'build back better' and improve the facilities to meet current or future requirements," he said.
"I overheard one of the police officers state that the police houses in Tanna we built are now the best facilities in the country. He was speaking with pride. That's an outcome worth celebrating!"
Like Bartnik, McDonnell knows his work makes a tangible difference.
"Hopefully Vanuatu will get to a point where local capacity has increased and the country will be able to manage the annual cycle of natural disasters," he said.
"Until then, there is a place for organisations like RedR Australia to assist in risk reduction, response and recovery activities. It's challenging work, but I'm glad I'm here." 
Gavin Blakey will be leading a panel discussion about how engineers help make the world a better place at this year's Australian Engineering Conference 17-19 September in Sydney. To learn more and to register, click here.