The effects of rising sea levels and climate change on coastal assets are hard to predict. One of create's Most Innovative Engineers is working on a development approvals framework that's agile enough to change with the times.
Site-based engineering and planning studies have forecast that changes in shoreline position from storm erosion and sea-level rise are likely to impact assets in the future. However, the timing and magnitude of impacts is not certain and might not eventuate for several decades.
Coastal engineer Matthew Barnes has been involved with several coastal adaptation studies for local governments around Australia, which are all about having a plan for climate change. He's looking at sea level rise and what that might mean for built assets along the coast, as well as the beaches, foreshores and open spaces that people use.
Barnes was recognised in create's Most Innovative Engineers list in 2018 for a new trigger-based approach to development approvals for seawalls needed to protect development in urban areas.
Trigger warning
Rather than constructing the seawall while the risk to assets is low, the development approvals would instead define the preferred seawall footprint, set triggers for when detailed design should be completed, and include further triggers for when construction works can commence.
The development approvals also support soft engineering works, including dune management and beach nourishment, before the seawall triggers are reached.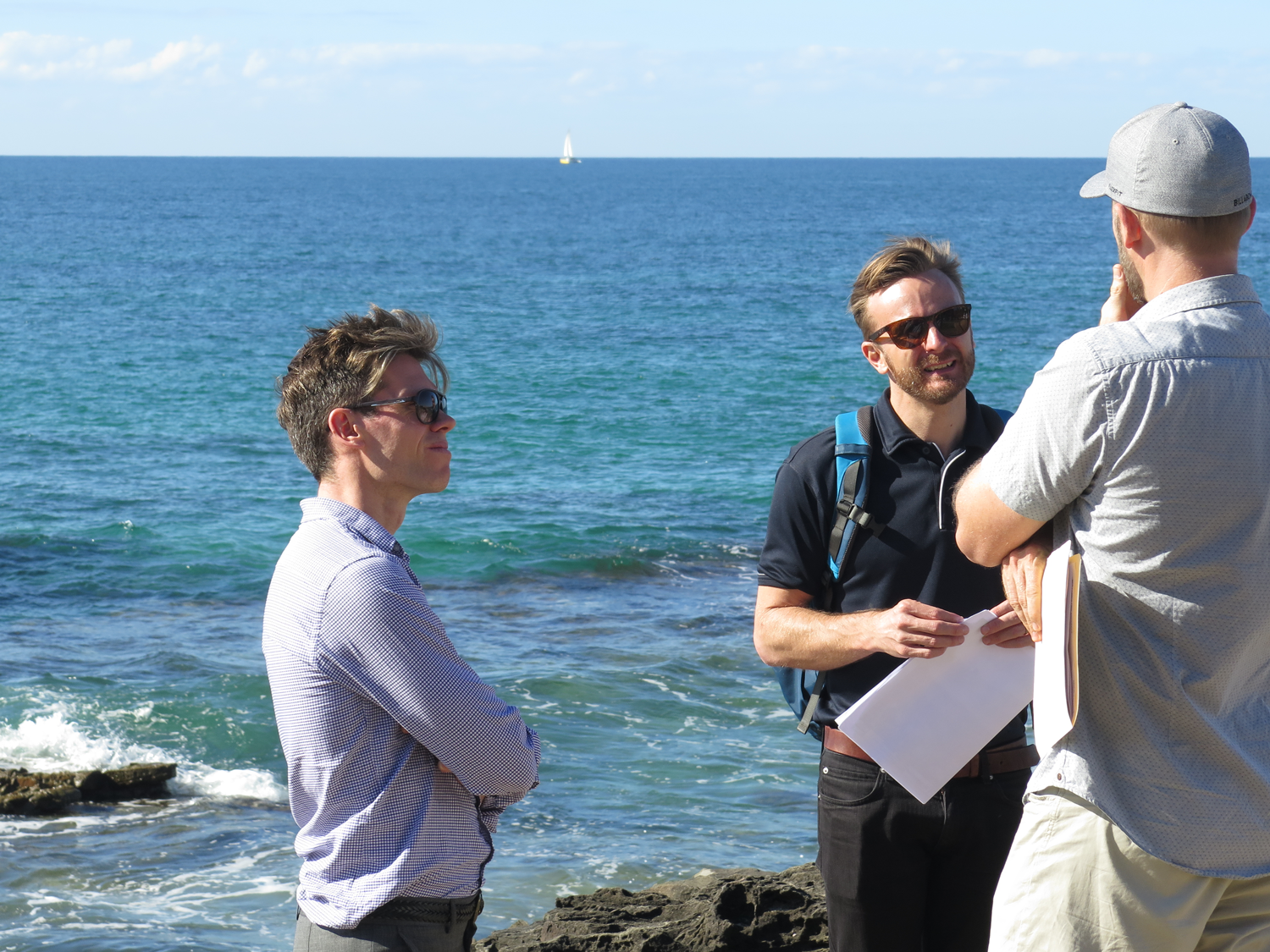 Barnes said some of the barriers to this way of thinking are to do with the development approvals framework.
"The traditional way of getting approval for engineering works usually being that you have a very clear idea about where and when you would like to implement the works," he said.
"In terms of climate change adaptation, and in particular approvals to seawalls, we don't always know exactly when they need to be constructed. And we don't want to construct them too early, because that might have a negative impact on how people use the space."
Scoping out outcomes
Barnes said it was nice to have the initiative recognised by Engineers Australia given that it probably sat somewhere between engineering and planning. He received a lot of compliments on the award from colleagues, and BMT also used the opportunity to let some of their clients know.
Barnes said he's continuing to talk with regulatory agencies about the new approach.
"Certainly on a case-by-case basis we've had success in implementing some of these ideas," he said.
"But it's not easy, and the approvals framework isn't really setup for approving a schedule of works over many decades."
Barnes believes a shift in thinking is required to recognise that an outcome needs to be approved, rather than a set scope of work.
"So the outcome is we want to protect these land-based assets," Barnes said.
"There might be a suite of ways to do that over 10, 20, 30 years. And we want to make sure that the works we've implemented are of the right scale and at the right time and not – for want of a better term – over-engineering the solution, which then has a negative impact on how people can access the beach."
Barnes said this kind of thinking underpins both BMT as an organisation and him personally as a consulting engineer.
"For us it's our day-to-day," he said.
"It means doing exciting work, it means testing new ways of thinking. It really is what keeps us interested in being consulting engineers and scientists."
Are you an innovative engineer? Know someone who is? Nominations are now open for create's Most Innovative Engineers 2019 list. Applications close 28 February. Apply here.