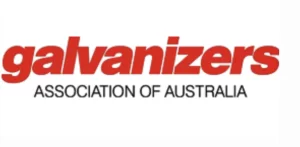 Engineers will be able to choose from a range of well-defined steel coating solutions and provide a higher level of corrosion protection
In Australia, many houses located close to the coastline are susceptible to corrosion.
When crashing surf with a high salt component is swept into the air, the windblown salt often lands on buildings, increasing the corrosion risk.
"Under the previous National Construction Code, many of these homes were sometimes not sufficiently protected from corrosion," says Peter Golding, CEO of the Galvanizers Association of Australia.
"We were seeing homeowners, particularly in coastal areas, potentially living in homes that were not fit-for-purpose. Although the buildings were compliant with the code, builders didn't always provide a solution that was suitable for the environment." 
Golding says this issue arose because the code fell short in a few key ways:

Limited range of products

"The major issue was that the code didn't provide for a lot of deemed-to-satisfy products that were available in the market, and the products that were listed in the code didn't provide suitable corrosion protection in many common applications."


The environment was split into two categories



"There were only two options: close to the coast and far from the coast."




Requirement for corrosion protection was relatively short-term



"Engineers could have a valid design that only gave the homeowner five years of protection when a house was close to breaking surf."



Recent changes to the code have been introduced to rectify these problems and provide a better path forward for corrosion protection.
A welcome change
Under the recently amended code, engineers have a wider range of deemed-to-satisfy solutions to choose from.
These solutions are clearly defined and categorised according to the level of corrosion exposure in a particular environment. As shown in the diagram below, environments categorised as 'Very High' (C5) are closest to the shoreline and present the greatest corrosion risk.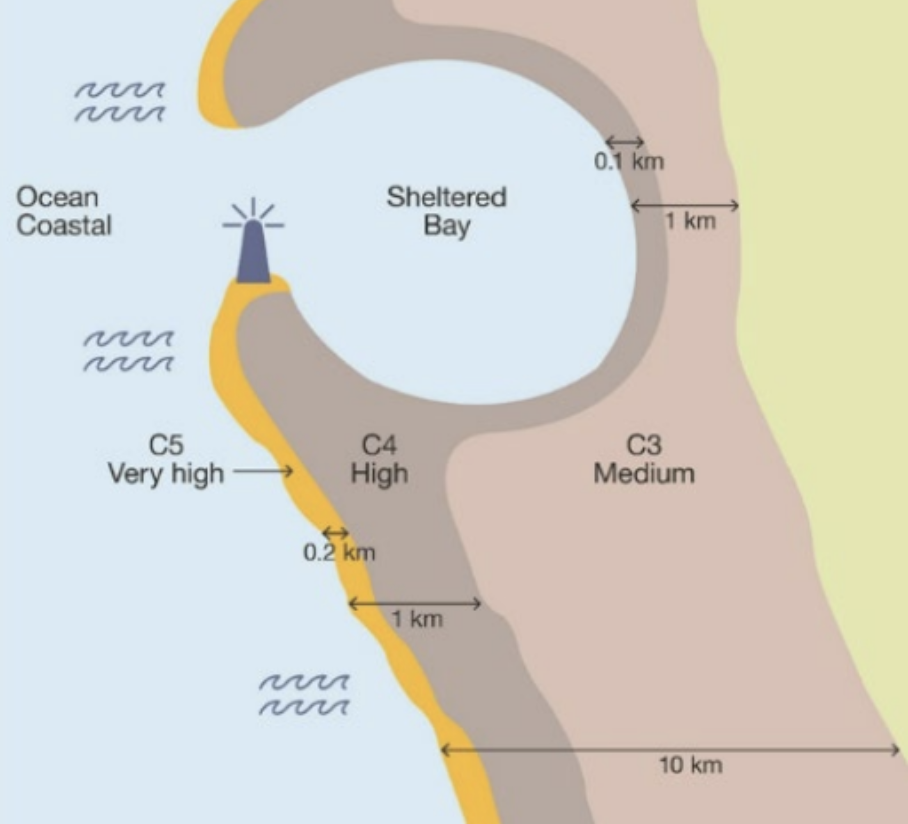 This categorisation brings residential housing into closer alignment with commercial and industrial settings. 
"In a commercial or industrial building, the different types of atmospheric environments have been well-defined for many years now in AS/NZS 2312.2. The level of protection required based on each environment is very clear," says Golding.
"The building code for residential housing is now much clearer and consistent with all other codes. This means an engineer who is designing a residential house can follow the well-established path for selecting a suitable product."
The changes also bring the code into alignment with the code for roofing.
"Previously the NCC had a solution for structural steel and roofing codes also had a solution but these weren't the same," says Golding.
"One of the best things about the changes to the code is that the corrosion protection for structural steel is consistent across all building codes."
Lengthening the timeframe for protection
The protected timeframe for a valid design has been extended from a maximum of five years to a minimum of 15 years.
"This is a much more suitable level of protection of structural steel," says Golding.
"Fifteen years is based on it being the worst-case scenario. The coatings on most structural steel used in buildings will last much longer than 15 years."
Ensuring a property is adequately protected and reaches the 15+ year mark requires consideration of a few critical factors.
"It's really important to know whether your steel is fully exposed, or partly sheltered or enclosed. Steel that's fully exposed is going to be exposed to more corrosive environments than steel that's enclosed," says Golding.
"But steel that's sheltered, known as microenvironments, also needs to have specific corrosion protection."
Microenvironments are sheltered areas that are generally unwashed. 
"We worry a lot about microenvironments because salt can get onto these surfaces and because they're not exposed to rainfall, it can corrode the surface," says Golding.
"It's really important to clean those surfaces, and ensure proper maintenance so that the steel coating is maintained."
To learn more about how changes to the code affect corrosion protection, read the GAA's Advisory Note AN49 on Best Practice for Australian Building Codes Board Housing Provisions.