A new IDC report sheds light on the slow progress being made in the region in adopting digital solutions that deliver improved safety and cost management in challenging business environments.
By all accounts, Australia and New Zealand have fared exceptionally well in dealing with the COVID-19 pandemic and both nations are now seeking to build their way out of the crisis. New Zealand is seeking shovel-ready infrastructure projects that can commence in the next six to 12 months. In Australia, industry associations and leaders across the political spectrum are calling for fast-tracked public and private sector investment in building projects.
The emergence and rapid spread of the coronavirus had a significant impact on the building and construction industry. Companies had to rethink everything and evolve almost immediately.
Cox Architecture did just that.
The firm is currently working on Western Sydney Airport, the Australian War Memorial redevelopment and the Sydney Metro. When lockdown measures were announced in response to the virus, the firm quickly enabled its staff to work from home by providing VPN access to its Autodesk AEC collections as well as increasing its investment in BIM360 design for cloud-enabled Revit work sharing.
"Digital construction, smarter project management and better health and safety processes have always been progressing," explained Autodesk's Andy Cunningham.
"COVID-19 just accelerated it."
This can be doubly challenging, given an Australian landscape where 90 per cent of the construction industry consists of companies with 20 people or fewer.
Most of these companies are still in the first two stages of their digital transformation (DX) journey — which comprises ad hoc and opportunistic implementations. DX benefits include enhanced productivity, better cost management, better safety and better risk management.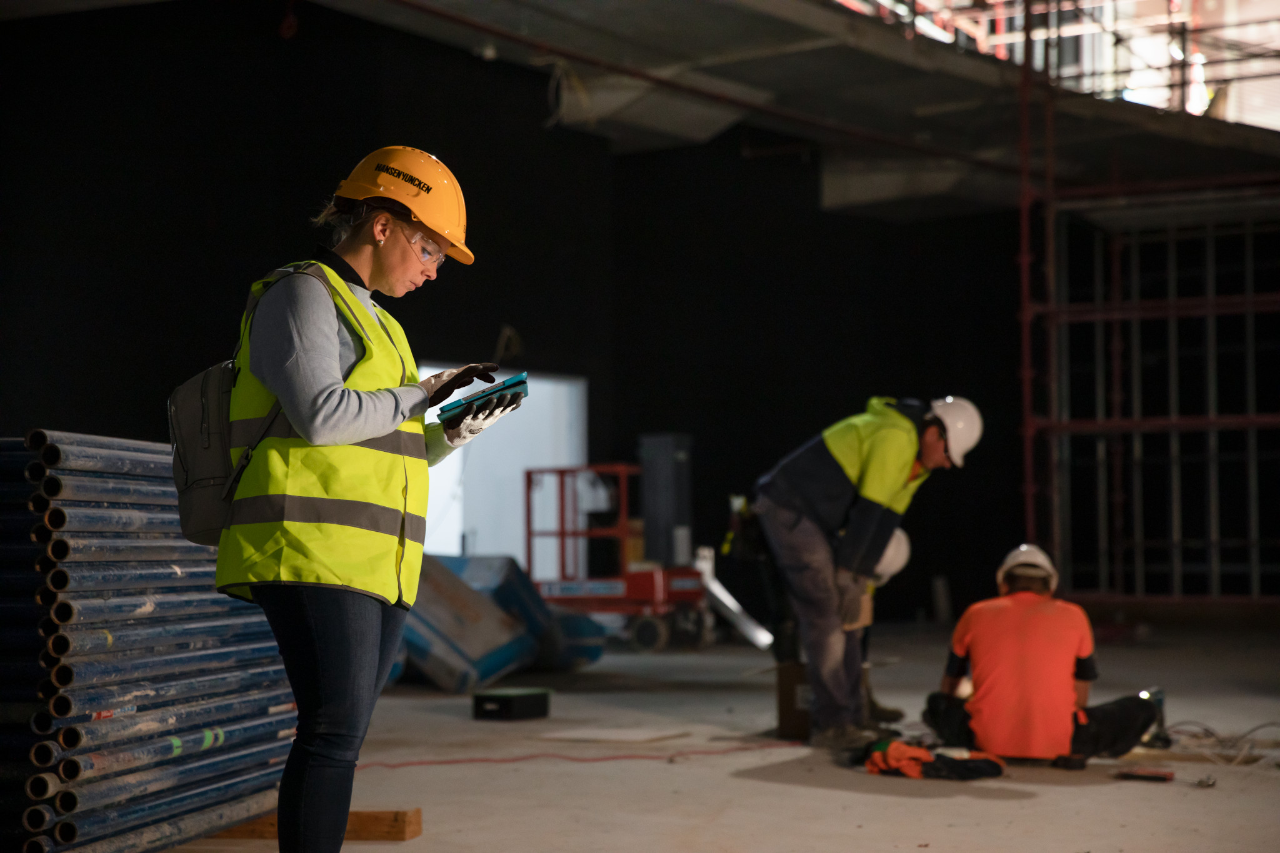 Well over half of Australian and New Zealand companies adopt digital construction solutions in a limited manner, which helps with handover or turnover and bidding.
"A holistic approach to DX is necessary for Australian and New Zealand construction companies to successfully advance to the next stage," Cunningham said.
A recently released IDC study, Digital Transformation: The Future of Connected Construction, holds many of the answers. The comprehensive report is based on insights from 835 industry professionals worldwide and outlines the key challenges — or "digital deadlocks" — facing construction companies.
The three biggest roadblocks reported by companies in Asia-Pacific are integrating digital projects across the organisation, creating a strategic roadmap for digital investments, and finding key performance indicators and metrics to measure digital success.
"It requires an absolute shift," Cunningham said.
"You need to reduce the silos, look at more holistic, integrated implementation of digital technologies and make the required changes to workflows, business structures and practices."
And there is a compelling business imperative. McKinsey Global Institute predicts that moving to a manufacturing-style system could increase productivity by five to 10 times in parts of the construction industry.
"Digital construction, smarter project management and better health and safety processes have always been progressing. COVID-19 just accelerated it."
While companies in the region have identified digital transformation as a priority, there are key roadblocks and challenges that must be addressed before its full potential can be unlocked.
Similar to other countries, the top digital deadlocks in Australian and New Zealand construction firms include data security and risk management. The two countries also face the challenge of a lack of effective technologies — and the ones they do have are often outdated.
Driving business transformation of this magnitude requires a holistic approach. It is encouraging to note that 38 per cent of the Australian and New Zealand companies surveyed for the IDC report say they have plans to establish a digital transformation roadmap in the next 12 months.
"More must be done to encourage the wider industry to do the same," Cunningham said.
"As an industry, we must change our thinking, and adopt digital solutions early in order to stay ahead of the curve as a region."
[Andy Cunningham is the Regional Director for Australia & New Zealand at Autodesk. In his current role, he is responsible for Autodesk's engagement with customers and partners and oversees all business verticals including engineering, architecture, construction, design, manufacturing, media, and entertainment.]
Learn the latest digital transformation trends for the ANZ construction industry.