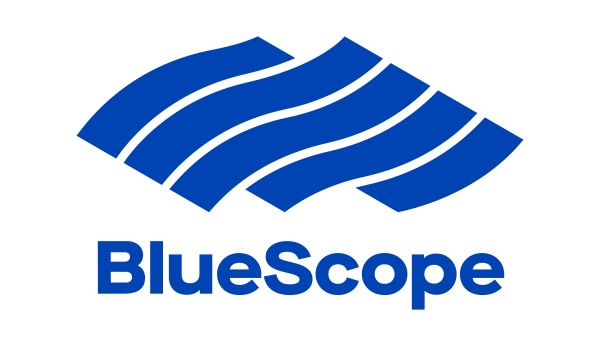 BlueScope Steel manufacturer explains its role in the decarbonisation of the built environment.
Eliminating carbon from the building and construction industries is going to take a major shift in the ways our buildings are planned, designed, and built.
With steel contributing around 7 per cent of global greenhouse gas (GHG) emissions, BlueScope Steel has an important role to play in decarbonisation.
Philippa Stone, Sustainability Manager with BlueScope, explains how Australia's largest steel manufacturer is working to support more circular outcomes in the built environment, including lowering embodied emissions, from the steelmaking process right through to innovation in product design and use.
Collaborating on decarbonisation
BlueScope has a goal of net zero emissions across operations by 2050. It's an ambition underpinned by two GHG targets by 2030 across steelmaking and midstream operations, including painting and coating.
Stone says the steel sector is going to require breakthrough technology to deliver a wholesale shift to low or zero emissions, but there are also incremental steps BlueScope is taking to improve GHG emissions performance with current technology.
"An example of this is the trials we have started with the University of Wollongong to investigate the potential of replacing coal with biochar – charcoal produced from forestry industry waste or construction industry waste – in the steel production process at our Port Kembla Steelworks, NSW.
"We are also working with Rio Tinto to research and design low-emissions processes and technologies for the steel value chain across iron ore processing, iron and steelmaking, as well as related technologies." 
Alongside these collaborations, BlueScope is working with a range of industry and research organisations to explore and develop a pilot hydrogen electrolyser plant at BlueScope's Port Kembla Steelworks to see what the pilot plant can teach them about the production, storage and handling of hydrogen, as well as how hydrogen will behave in a blast furnace.
"We know we can't achieve net zero alone – collaboration is key to decarbonising the steel industry", says Stone.
Showing the way with responsible steel™
Steel is one the most recycled materials in the world but that alone is not enough to address the problem of embodied carbon and sustainability more broadly.
BlueScope is collaborating across the sector to help create global standards and frameworks for the industry.
ResponsibleSteel™ – the global steel industry's first sustainability standard and certification program – is an example of this collaboration.
"ResponsibleSteel™ is an independent certification designed to ensure that customers, stakeholders and consumers can be confident that the steel they use has been sourced and produced responsibly. We're proud that Port Kembla Steelworks was the first site in the Asia Pacific region, and the fourth steelmaker in the world, to obtain certification," says Stone.
A participant in the Expert Advisory Group convened by the Science Based Targets initiative (SBTi), BlueScope is also assisting with the development of target setting methodologies, tools, and guidance to help industry meet the 1.5°C goal of the Paris Agreement.
Supporting circular with steel
With the built environment responsible for 50 per cent of global material use, it's no secret that the most sustainable building is an existing one, and Stone says that the steel products we use today can be resources of tomorrow. BlueScope is a member of the Green Building Council of Australia (GBCA) and partner of the GBCA's circular economy program.
"Steel has strong credentials to support a circular economy – especially in the context of keeping resources in use for as long as possible and then reusing, remanufacturing or recycling at end of life," says Stone.
BlueScope products can also support circular outcomes through design. Frames made from TRUECORE® steel are lightweight, durable and can be screw-assembled meaning they are highly suitable for modular design, and can be designed for disassembly and reuse.
Click here for more information about BlueScope's sustainability performance.