The decommissioning of Australia's aging oil and gas infrastructure presents massive opportunities across a range of engineering fields, according to Dr Francis Norman AFIEAust, General Manager Decommissioning and Strategy for National Energy Resources Australia (NERA).
"Seizing this opportunity will require all engineering specialties, from civil and structural to chemical, marine, and mechatronics," said Norman, a member of Engineers Australia's Western Australian division committee.
"The big attraction for engineers is that it is nation-building work that will have a significant benefit to Australia."  
A 2020 report commissioned by NERA concluded that there is currently more than $50 billion of necessary decommissioning work in Australia's offshore oil and gas infrastructure. Half needs to start within the next decade.
The majority of this initial work is in Victoria's Bass Strait and Western Australia's Carnarvon basin, said Norman.
The overall scope is substantial. It includes more than 1000 wells, 57 fixed facilities (with of 237,000 tonnes of topsides and 518,000 tonnes of substructures – the equivalent of 75 Eiffel Towers), 11 floating facilities, 82 export and inter-field pipelines as well as flowlines, static umbilicals, manifolds, and flexible risers.
Building local engineering capacity
While installing oil and gas infrastructure is an enormous engineering feat in itself, decommissioning it involves potentially thousands of engineers who need to understand how to remove it effectively, safely, and in an eco-friendly manner, said Norman.
"There are wave systems moving around the equipment, as well as other factors such as erosion and wind," said Norman.
"To decommission it you may be looking at lifting thousands of tonnes of material, which has been in place for 20 years, onto a barge from a seabed that can be up to 100 metres deep."
Previously, specialist personnel often from Europe or the United States have been brought in to assist with all aspects of this challenging work, but now it is time for Australia to build its capacity as much as is economically feasible, said Norman.
"Even if we carry out just one quarter of the work with local staff, an enormous amount of skills, experience and interest will be needed," he said.
"Even if we carry out just one quarter of the work with local staff, an enormous amount of skills, experience and interest will be needed."
To this end, NERA has established the Centre of Decommissioning Australia (CODA) to help create long-term local jobs from decommissioning, recycling or repurposing, and to drive innovation and efficiency of decommissioning activities while also supporting decarbonisation of late-life offshore oil and gas assets.
CODA brings together many of the world's major oil and gas companies — Chevron, Woodside Energy, Santos Limited, Esso Australia Pty Ltd, Vermilion Oil and Gas Australia and BHP – as well as a network of service and research organisations, from Baker Hughes to Curtin University, to help build a cohesive and technology-led approach to accelerating Australia's energy transition.
"What we're trying to do with CODA is give the engineering services supply chain the visibility they need over the scope of the work and when it needs to be carried out," said Norman.
CODA recently tendered a series of foundation projects, including scoping opportunities for local disposal and recycling, reviewing global decommissioning best practice, and the development of a decommissioning innovation and technology roadmap. 
Innovating in the decommissioning space
One of Australia's biggest areas of innovation to date has been in the ability to perform operations remotely, said Norman. 
"For example, using satellite technology and robotics, we can now manipulate machinery to inspect, repair and cut infrastructure deep underwater from thousands of kilometres away."
Other potential innovations include partial, not total, removal of oil and gas infrastructure — something that oil and gas companies and regulators need to reach agreement on.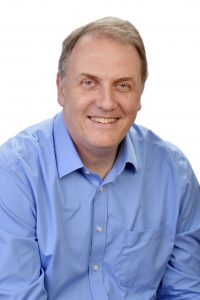 One of the key engineering challenges is plugging abandoned wells in the most robust way possible to ensure there are no leakages that could affect the marine environment.
"The design and technology around partial removal is constantly evolving, as is the legislation, as new techniques are matured and demonstrated," said Norman.
He added that, as part of the long-term planning for decommissioning activities, suitable locations such as shore bases where end-of-life equipment can be delivered and possibly recycled also need to be identified and potentially developed.