Some observers see the AUKUS submarine project as a boon for the engineering profession. Others wonder where exactly all of the necessary talent will come from. 
When Vice Admiral Jonathan Mead visits the Osborne Naval Shipyard, which will be the birthplace of Australia's eight new nuclear-powered submarines, built as part of the AUKUS security pact between the US, UK and Australia, he finds it "quite therapeutic".
That feeling has little to do with the fact that he's on the picturesque Lefevre Peninsula in South Australia, and more to do with the knowledge that he's standing at the birthplace of a thrilling, new adventure in Australian industry.
"I go down there and stand on the Port River," said Mead, who is also Chief of the Nuclear-Powered Submarine Taskforce.
"Within seven years, this will be a shipyard that will have already commenced building our first nuclear-powered submarine. At the heart of the shipyard will be the key engineers, such as nuclear engineers, electrical engineers, electronics and mechanical engineers.
"We'll also need naval architects, communication specialists, materials engineers, environmental engineers, test evaluation and submarine systems and sensors engineers."
That's just to name a few. There will also be physicists, project managers, welders, plumbers, electricians and more in a workforce that will number some 20,000 over the next 30 years.
The challenge is that it will need to be staffed with bountiful engineering talent at a time when there's a marked drought in the ranks of the profession worldwide. There is also high demand for those already in the profession.
Technology leadership
The AUKUS pact focuses on modernising and enhancing each military's capabilities — not just in submarines, but also in hypersonic missiles, cyber operations, quantum computing and other areas.
In the deal, Mead said, the US and UK are offering up "the crown jewels of their defence capability" to Australia. As a result, the Osborne Naval Shipyard will quickly become one of the most complex and advanced technology hubs in the world.
"Osborne will be one of four shipyards at which the AUKUS partners build nuclear-powered submarines," Mead said.
"There are two in the United States, there is one in the United Kingdom, and Osborne will be the fourth. We're talking about the most advanced and sophisticated technology in the world associated with naval nuclear propulsion, and Osborne will be at the heart of it.
"That fact, by its very nature, I assess will trigger second and third-order effects such as stimulation of children to study STEM — teenagers and girls in particular. That's a real focus for us, looking at primary and secondary students.
"Out there right now, there is a 15-year-old student and hopefully she's studying STEM. But if she's not, I hope that what we're doing now is transforming her thinking and she will one day be the engineer or the commanding officer of one of our nuclear-powered submarines.
"Her friends and her classmates will accordingly be physicists, project managers, welders and architects. Some of them will be regulating the nuclear power program."
Where will this talent come from?
When announcing the multi-nation security agreement, the federal government outlined a need to fill around 20,000 direct jobs in Australia over the next 30 years — of which up to 8500 would be in the industrial workforce — to deliver the AUKUS submarine program.
"WE'RE TALKING ABOUT THE MOST ADVANCED AND SOPHISTICATED TECHNOLOGY IN THE WORLD ASSOCIATED WITH NAVAL NUCLEAR PROPULSION, AND OSBORNE WILL BE AT THE HEART OF IT."
Dr Edward Obbard, a Senior Lecturer at the University of New South Wales in the School of Mechanical Engineering, and Program Coordinator for the UNSW Master of Engineering Science (Nuclear Engineering) course, has analysed in detail the expertise needed to fill out a nuclear workforce, based on a review of staffing and skills that support the United States' 70 nuclear submarines, both for construction and maintenance, as well as for operations.
He concludes that, to build eight nuclear-powered submarines, the Australia-based workforce will need, at the pyramid's top, at least 215 nuclear subject matter experts.
"These are people that have to make critical decisions about operations and safety," Obbard said. "You really need to be at the peak of your career to do that. You need to be at the cutting edge of international science to make a decision about the safety of a nuclear reactor or a nuclear submarine."
That community of people who are at the top of the nuclear materials and nuclear safety game, with deep knowledge of related aspects such as public engagement, social science and emergency planning, typically need at least 20 years' experience of working in the field.
"They've probably got a research degree," he said. "Maybe they did a PhD or at least a master's. These people are in very short supply worldwide."
In the middle tier of the pyramid are people with a good amount of subject matter expertise on things nuclear.
In that tier, Obbard said, we'll need at least 1075 specialists in maintenance roles and another 1560 in operational roles.
"These are people with around 10 years' experience, who are able to do any sort of difficult engineering analysis and science, including research. They could be chartered engineers," he said.
"Often, these people are midway through their careers, so they might become subject matter experts one day."
And in the lower tier, the industry will require around 3000 nuclear-aware tradespeople who have had specialist training around radiation safety, quality control, and more.
"YOU NEED TO BE AT THE CUTTING EDGRE OF INTERNATIONAL SCIENCE TO MAKE A DECISION ABOUT THE SAFETY OF A NUCLEAR REACTOR OR A NUCLEAR SUBMARINE."
Currently, Australia would have trouble staffing even 10 per cent of these roles, Obbard said. Add in the fact that most of the jobs will be based in Adelaide or on a naval base in Western Australia, and the challenge becomes greater.
Undergraduate start
​​The success of the AUKUS program, on which several important pieces of Australia's future security capacity are now being based, will rely heavily on our ability to attract, engage and retain university students in nuclear engineering and other nuclear science–based programs.
Obbard's PhD student Tina Baradaran, who is also president of the Student Nuclear Society at UNSW, is researching nuclear education: how people learn nuclear engineering in Australia.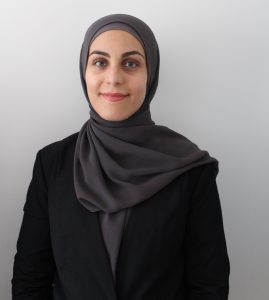 "Predominantly in Australia, people learn nuclear engineering in the workplace," she said. "I'm studying how people learn about it in the workplace, specifically at the Australian Nuclear Science and Technology Organisation. And I'm looking at how to effectively teach or train nuclear engineers in the university environment, to ensure we have enough nuclear engineers for the future.
To achieve AUKUS's goals, the nation would need to start training people from the beginning of their university studies, Baradaran said. To that end, part of her study looks at how current first-year engineering students become engaged with nuclear science subjects.
"This project is about engaging students in their first year to design, build and test an underwater robot," she said.
"Within this project, in their first semester at university, we introduce them to nuclear engineering content.
"We teach them fundamentals of nuclear engineering, what the discipline is about and other important things related to nuclear such as radioactivity, decay, isotopes, types of reactors, etc."
"WE TEACH THEM FUNDAMENTALS OF NUCLEAR ENGINEERING, WHAT THE DISCIPLINE IS ABOUT AND OTHER IMPORTANT THINGS SUCH AS RADIOACTIVITY, DECAY, ISOTOPES AND TYPES OF REACTORS."
This has attracted students not just because of the practical appeal of building an underwater robot — which relates nicely to the AUKUS program — but also, Baradaran said, because young engineers have a genuine interest in understanding nuclear science.
In fact, Mead said, training programs have already begun.
"The Commonwealth has entered into an agreement with the South Australian government to establish a skills and training academy at the shipyard," he said.
"We have increased Commonwealth-supported places for people to undertake funding-supported university degrees, particularly in STEM subjects. We are working with our partners to embed industry personnel into US and UK shipyards. And we're working closely with universities around Australia on how we can develop pathways for all the relevant disciplines.