Kate Fox is following up her pioneering work with bionic electrodes by seeing if nanodiamonds can help make better titanium implants.
Customised medical devices have been a sweet spot for metal 3D printing. 
Melbourne — with its high concentration of both medical innovators and metal printing units — has been home to a number of pioneering applications.
One program that has gained international attention uses polycrystalline diamond coatings to boost the biocompatibility of 3D-printed implants. It is led by Royal Melbourne Institute of Technology (RMIT) Associate Professor Kate Fox. 
"Diamond obviously started to be proven as a pretty good biomedical material, and we knew that it was a good electrode charge injection material, but what we didn't know was how it was going to interface with bone and tissue," Fox told create. 
"That's been the real interest and surprise from this whole research theme — how well diamond's been accepted by bone cells, [but] not accepted by bacteria."
Fox has been working with diamond since she used it to make electrodes with the high-acuity device team at Bionic Vision Australia (BVA). 
This was only one chapter in what Fox admits is an "odd career". A decade ago, she was a patent attorney. 
Today she juggles lecturing and research with other outreach work. 
A consistent theme of her career as a biomedical engineer has been novel work with novel materials.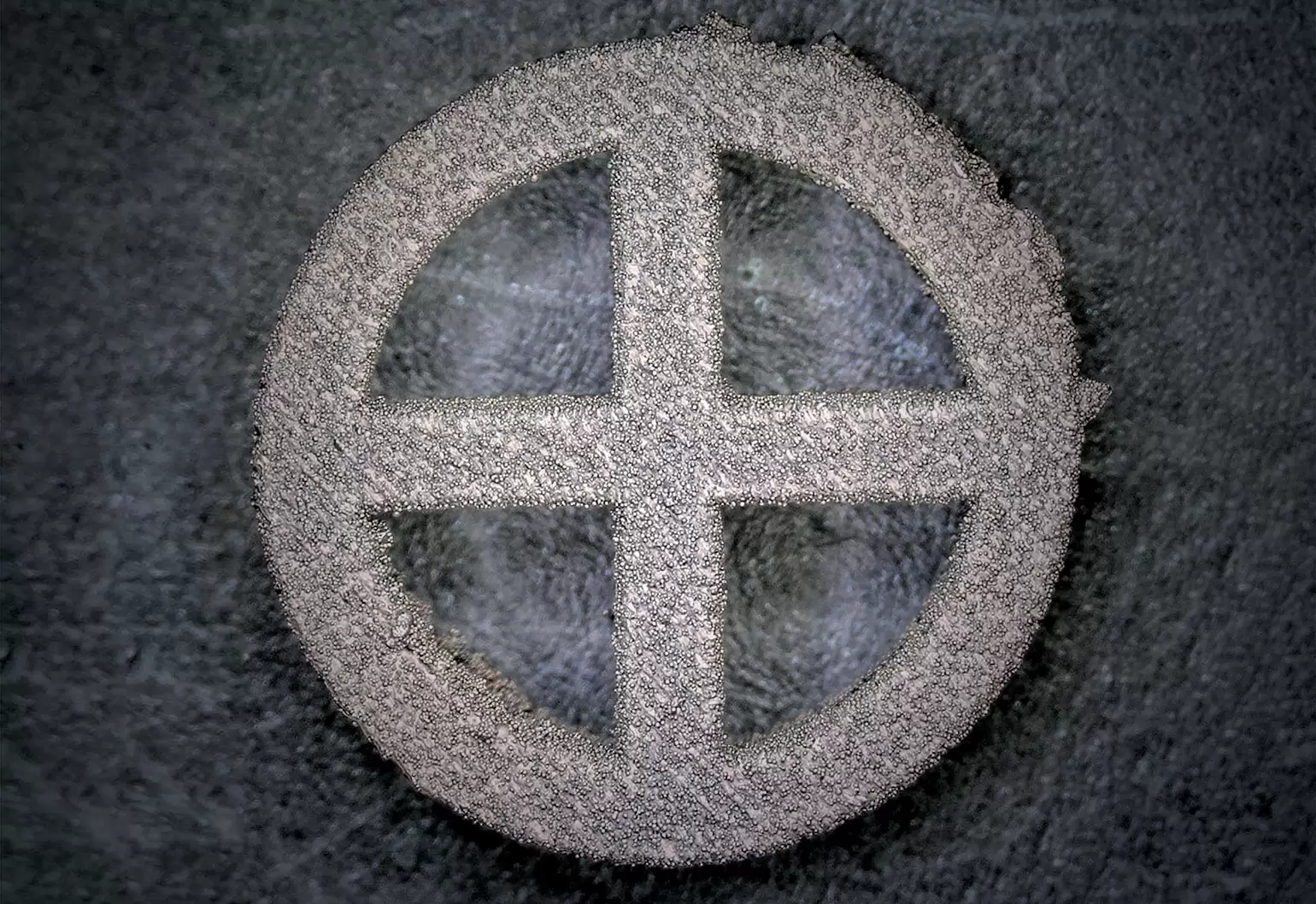 "What we're working on at the moment is not only how can we 3D print personalised implants with lattice designs, but how well can we coat that using traditional technology," she said of her current research. 
"And now can we actually print a material that comprises both diamond and titanium in the same print job? So no longer a coating, now a hybrid dual-material implant."
Industry-based research
A talent for maths and a childhood spent watching classic Aussie hospital drama A Country Practice helped push Fox towards her career.
"I wanted to be a doctor out in Wandin Valley, but then when I came across biomedical engineering it was going to be the perfect mesh of the two," she said.
Wanting to diversify her skills, she chose an honours internship at the Defence Science and Technology Organisation (now DSTG) in Edinburgh, South Australia, working on antennae for picking up GPS locations.
"I had to learn basically from scratch all the coding for numerical electromagnetic code," she said. 
"[But then] you're able to actually go and test it in military-grade testing equipment. We went into that anechoic chamber out at DSTO. To be able to take basically a student project and use all the resources of a professional industry group — it was gobsmacking and really rewarding."
A self-described "sucker for industry-based research", Fox was then drawn to PhD work at Portland Orthopaedics (now PLD Corporation) examining hydroxyapatite coatings for metal implants, aiming to improve their interface with bone, and then using these coatings for drug delivery.
The love of industry-relevant innovation then drew her to a three-year period as a patent and trademarks attorney.  
"I was also interested in how to take an invention and protect it so that you can sell it," she said.
The combination of intellectual property wisdom to offer and a young child with a vision impairment moved Fox to BVA, before she landed at RMIT as a senior lecturer.
Coatings and communication
"Having a PhD in hip implants and implant technology, and then spending the five years with the bionic eye project, specifically with diamond, there was an obvious need to try and find a way to combine the two," Fox said of the origins of her current implant work. 
"We'd been talking about how to do it since 2012. The main problem being that implants themselves are large, and the diamond coating process requires a line of sight — basically in a microwave." 
Fox is supervising PhD work by RMIT biomedical engineer Aaqil Rifai optimising nanodiamond coatings of titanium alloy implants. 
The implants are 3D printed by selective laser melting. 
Coating occurs through chemical vapour deposition in a chamber at temperatures over 1000º Celsius.
Though additive manufacturing allows implants to be made in complicated shapes, with features like porosity to assist bone in-growth and lattice structures to make a density similar to human bone, the complex shapes also make coating tricky.
"Implants themselves are large, and the diamond coating process requires a line of sight, basically in a microwave."
Coating the underside of an object means turning it over halfway.
"[Rifai] is also looking at how thick does this diamond coating need to be before it starts to peel off due to the mismatch in the thermal properties between diamond and titanium," Fox said. 
"At the moment it's purely how well can we coat it, what are the limitations of the technique and how do we overcome them?"
The diamond implant work is being supported by a Ramaciotti Foundation grant. By the end of the grant's period, running 2019 to 2021, Fox hopes to have a hybrid titanium-diamond implant and to have finished pre-clinical trials.
Interest in this work has seen Fox's media reputation grow. She credits her patent attorney years with helping her pick out the essence of an idea and put it in plain English. 
Want to be a better communicator of new technologies? Spend three years talking to inventors who can't properly tell you what their exciting device actually does.
"Given that I found it so difficult to understand what others were doing, I really made an effort to find a way to communicate my research and other people's research in a simple, understandable format," Fox said.
Superstar ambitions
Fox also has a place among the Science and Technology Australia 2019-20 Superstars of STEM cohort. 
The program aims to lift the visibility of outstanding women in STEM fields and increase their media savviness and profiles.
Fox has a personal mission to show that women can excel as STEM professionals.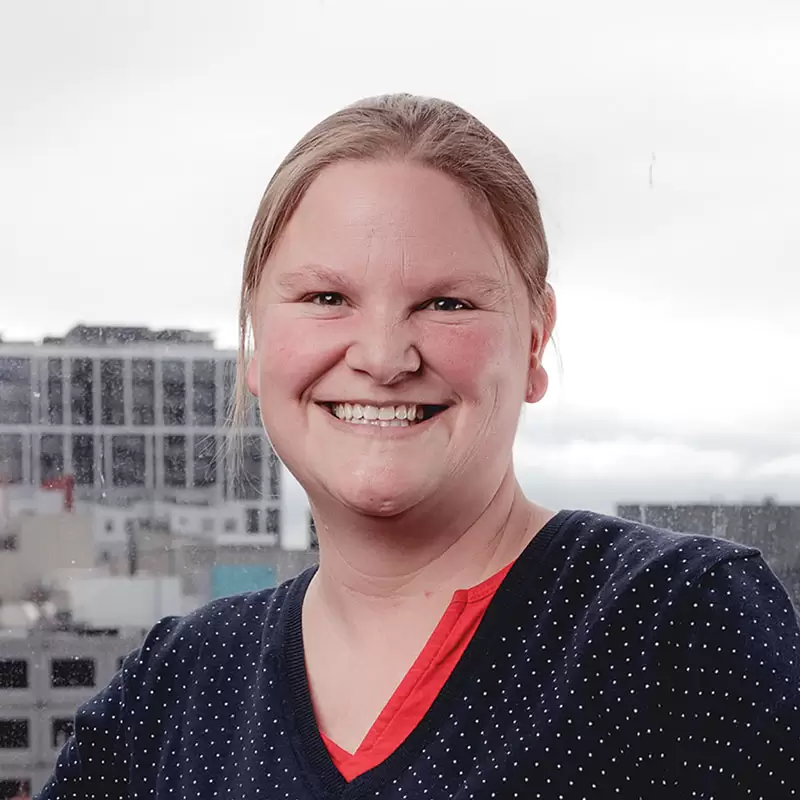 She did not notice a gender imbalance in high school, or even in university, among a class of five girls and 25 boys.
"It's not until you get further in your career that you start to realise that there's no one else coming with you," Fox said. 
"In the bionic eye team, I was the only girl. I joined RMIT in the Centre for Additive Manufacturing, and I was the only girl. That's when I started to really notice that there weren't any girls anywhere near me.
"I made a concerted effort to try and show girls and boys around me that you can have a very odd career … It's about showing visibly your pathway and hoping that others — or at least one girl out there or one boy out there — will see you as an inspiration or a pathway or something they can achieve."    
Visionary work
Well-funded, hyper-ambitious and multidisciplinary. Bionic Vision Australia's (BVA) work could be put on a list marked 'moonshots'.
"We had a lot of young enthusiastic researchers, but also a lot of old, calm heads," recalls RMIT biomedical engineer Kate Fox, who spent four years with BVA.
Work involved creating a prosthesis that could restore something like sight to sufferers of retinitis pigmentosa and acute macular degeneration. 
"It's about showing visibly your pathway and hoping that others will see you as an inspiration or a pathway."
The technology captures information with a camera mounted on glasses, which is processed and sent to the implant, then converted into electrical signals delivered by diamond electrodes behind the eye. 
"You more commonly see materials like platinum [used]," Fox said. 
"Or you'll see things like iridium-coated platinum, to try improve the charge capacity of an electrode."
There was scepticism that diamond could be used for neural stimulation, and it took a breakthrough to modify nitrogen-doped diamond. BVA researchers were the first group in the world to prove that doped diamond can stimulate responses in neurons. 
"We're able to make large-scale electrodes purely by picking and choosing which part of our diamond material was conductive, and what parts were insulating," Fox said.
Kate Fox was named as one of create's Most Innovative Engineers in 2019. Are you an innovative engineer or know someone who is? create will call for nominations in January 2020.