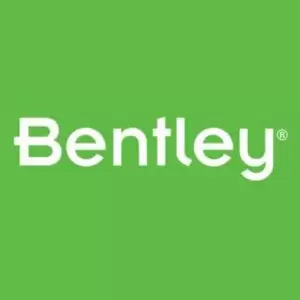 Creating a robust and comprehensive picture of an asset through digital twins is helping to drive smoother and safer operations in the rail sector.
As the rail sector adopts technologies to enhance safety and efficiency, digital twins are emerging as a significant technology to support these gains.
By providing a comprehensive understanding of assets throughout their lifecycle, digital twins can contribute to the overall operational efficiency of the rail sector.
Enhancing safety and efficiency 
The key outcomes for digital twins are efficiency, safety and reliability, said Matt Gijselman, Director of Public Policy & Advocacy at Bentley Systems.
Digital twins can achieve these outcomes in three primary ways:

1. Facilitate predictive maintenance
"Digital twins can monitor the health and performance of physical assets in real time," Gijselman said. "They can support the deployment of data analytics and machine learning that can facilitate the detection of patterns throughout the system.

"This application can allow maintenance systems to be deployed before a problem emerges, which can reduce downtime and costs."
2. Pinpoint potential failures

"You can simulate conditions and changes using a digital twin, which would allow you to identify potential failures before they occur."
3. Identify delays

"By understanding the impact of changes on the system, you can marshal your resources to ensure the smooth running of operations and avoid downtime."
Some key data points provide evidence for the significant advantages that come from employing a digital twin.
The Australian Rail Track Corporation (ARTC) is currently implementing a digital twin across its network. As reported in Infrastructure Magazine, ARTC Interstate Network General Manager Brian Green predicts that, for the NSW network alone, 6000 fewer resource hours will be spent in the "danger zone" performing manual clearance tasks.

Making the success of digital twins
To roll out digital twins effectively in the rail sector, some critical foundations need to be established.
Privacy by design should be a key consideration, Gijselman said.
"Time and time again I see companies utilising data in ways that the community doesn't necessarily expect. It is really important to talk with the community about the data being collected and explain how it will be used. Being transparent and upfront is paramount."
Having systems in place to manage a company's data will also enable a smoother digital twin implementation.
"Make sure you understand what data you already have and the processes in place to manage that data," Gijselman added. "From there, consider what data gap needs to be filled to meet the requirements that would give you dynamic capability so that you could integrate a digital twin into your system."
Ensuring the safety of the system is also critical. Digital twins can even be an advantage in this space, Gijselman said.
"Implementing a digital twin can, in fact, reinforce technological security because it allows the system to operate like a distributed ledger system. It can be self-reinforcing."