In a year of global disruption, many businesses and nations have struggled to keep up with the pace of change set by the coronavirus pandemic.
One of Australia's foremost digital transformation leaders, Professor Aleksandar Subic from RMIT University believes this coming year will be critical as industries, governments and universities look to Industry 4.0, innovation and upskilling to maintain our economic growth.
"Breathe. Take stock. Learn from experience and data. And adapt through innovation. That's what we must do," said Subic, RMIT's Deputy Vice-Chancellor of the College of Science, Engineering and Health, and Vice President of Digital Innovation. 
COVID-19 has already forced a few industries to prove their mettle, namely healthcare, manufacturing, education and retail. The decimation of global travel, our reliance on a connected global supply chain and intense physical changes to maintain our collective health, have given those industries their share of challenges to overcome.
For the next little while, Subic said, businesses must take stock, learn and unpack what has happened this year, to make informed decisions about how to do business better in the future. 
"We've seen incredible developments this year around agile innovation," he said.
"Healthcare rapidly shifted to telehealth and online medicine. Retail truly integrated online services that produce-to-demand and expedited processes from manufacturing through to delivery. Engineering teams at universities and industries quickly rallied to design and 3D-print thousands of personal protective equipment for our healthcare frontline when stocks ran low."
Australia is already emerging as one of the leaders in 3D-printing technology, with companies like Spee3D and others now printing high-quality precision components.
RMIT recently announced partnerships with Titomic to research the efficacy of 3D-printing components for satellites, and with the Fraunhofer Institute to focus on transforming Australian manufacturing using 3D-printing technologies.
While each industry has adapted at different speeds due to COVID-19, their stories all have similar themes. Businesses are tapping into automation, AI, real-time data streaming, IoT and response across their physical and cyber systems to bolster competitive advantage.
Fleetspace is an excellent example of this. They develop super-small satellites as part of a low-power network. It enables their customers to cost-effectively use real-time data from satellites, with benefits and applications that can help agriculture, environment, supply chains and exports. 
An Industry 4.0 ecosystem demands new business models, new skillsets and a new mindset. Talking automation in a year of high unemployment can be a bit of a powder keg to discuss outside of the board room. But change doesn't have to be bleak or always come at the cost of jobs.
Businesses can start to think now and plan for a future where they can redeploy their workforce on more strategic or value-added areas.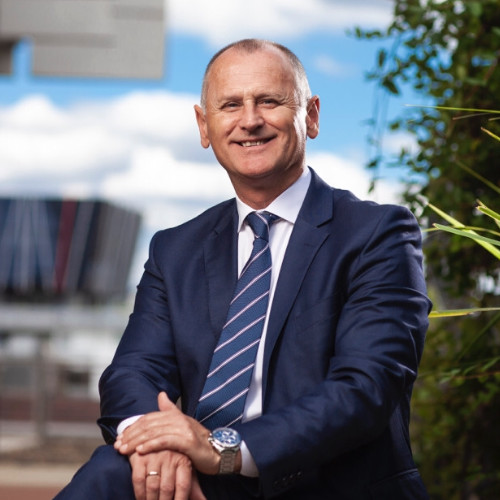 Subic is part of the Industry 4.0 Advanced Manufacturing Forum in Australia and has played a vital role in similar think tanks, including the Prime Minister's Industry 4.0 Taskforce. In his interaction with businesses and industries in Australia, there's one piece of advice he comes back to for companies to help them scale. 
"Think about your staff now. What skills will they need in the future? How can you re-skill or upskill the staff you have now so you can retain the industry experience, but build out the skillsets you need to realise the full potential of Industry 4.0? It's a tricky balance, but multi-sector universities like RMIT can help. Reach out and have a chat, to start a dialogue that can lead to real transformation for your business," Subic said.
"Strong, inclusive collaboration between industry, government and the education sector is critical for our small businesses to become medium ones, and for some of our medium businesses to scale-up further and take on the world."
As part of Engineer Australia's Digital Thought Leaders Series, a panel discussion on Technology Innovation – Looking Beyond COVID-19 was held on 14 October 2020. Subic led a panel of industry experts from Siemens, Amazon Web Services, Oracle, MTPConnect and Gekko Systems in a discussion around what the post-COVID-19 era will look like for the infrastructure, manufacturing and healthcare sectors. 
Click here to view a recording of the webinar.