NASA is well known for putting craft into space and people on the moon. But there are numerous on-earth applications for NASA technologies, some of which might be unexpected.
At a webinar in recognition of World Engineering Day, NASA Technology Transfer Program Executive Daniel Lockney shared NASA technologies and advancements, or 'spinoffs', that, in addition to being used in research for the space program, have applications for life on earth.
"Often… we're doing things that have never been done before," said Lockney. "We develop [those] technologies, make them available to industry and then commercialise them and turn them into products and services.
"[These have] practical benefits that make our lives better, make us safer, improve our quality of lives and save lives all around the planet."
Here are 6 innovations used in NASA research programs that have since been deployed in a down-to-earth setting with tangible, real-world results.
1. Memory foam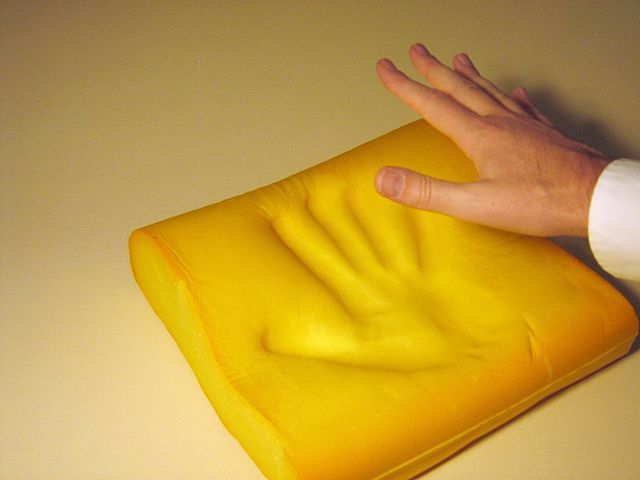 "NASA invented memory foam. Originally we developed this in the 1950s not for space application but rather for vibration reduction in aeroplane seats for pilots on long flights.
"Some of the folks working on this foam for NASA worked across the street from a veterinary hospital. The next thing you know, the first application for this visco elastic memory foam – that you now see in mattresses, in shoes, in car seats, in sports helmets, all kinds of applications – was in horse prosthetics.
"We get credit for things like Velcro, which we did not invent. We get credit for Teflon – we didn't do that either. But we did do visco elastic memory foam."
2. Microalgae nutritional supplement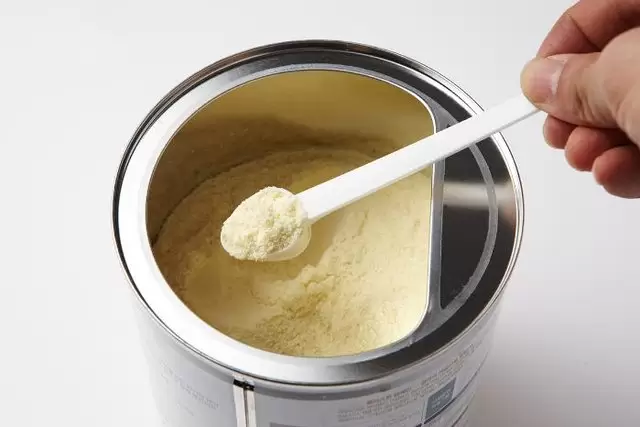 "Going into space for months or years at a time, you can't pack everything you need in a picnic basket. [So] we were experimenting with growing algae in thin trays. It wasn't very palatable, but the idea was to get nutrition.
"In our experiments, we discovered this algae that had previously only been found in two places: in fish and in human breast milk, with an omega-3 fatty acid compound that's important in the development of the eyes, brain and spinal tissue. [So] if you wanted to create a synthetic infant formula, it would taste like fish.
"We found a way to synthesise [the algae], stabilise it and then add it to pills. If you go to the grocery store and you see an item that says it has omega-3 fatty acids in it, and it doesn't taste like fish – that's NASA."
After decades of experimentation and research, this microalgae can now be found in more than 90 per cent of infant formulas sold in the USA.
"We've increased the ability to track this endangered species significantly with the adoption of this non-invasive technique."
3. COVID-19 ventilator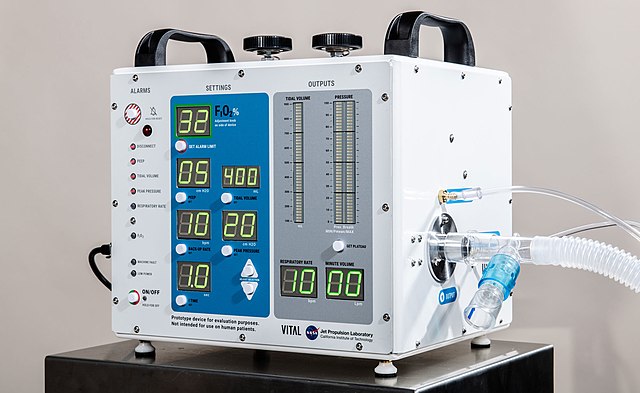 "[At the start of the pandemic] when the rest of us went home, a couple of engineers in our jet propulsion laboratory said the world was going to run out of ventilators. So they went into the lab and asked, 'What does a ventilator do? How does it work? What are the parts required? And can we make one with as few parts as possible?'
"Within six months they had a design called VITAL (Ventilator Intervention Technology Accessible Locally). We gave it to 40 different companies around the world, and it's currently in widespread use in Brazil and India."
4. Heartbeat detector
"Another [spinoff technology] we're currently using right now in Turkey is a device that can find people under rubble. It was [originally] designed for listening deep into space.
"In a rescue situation, the device will identify a heartbeat under 20 feet of rubble. The neat part about it is that it can weed out dogs barking, sirens, people yelling. It can listen specifically for a heartbeat. So that's another cool application of deep space technology."
5. Plant-based bacterial protein
"We had researchers looking at acidic hot springs in Yellowstone Park. They found a bacteria living in the springs and brought it back to the lab. They analysed and poked at it, and it turned out it was protein-rich bacteria. They grew it and ate it – it tasted like chicken. They realised this bacteria was fast-growing and could become a nutritional supplement [or] meat substitute.
"The first two products that came out were breakfast sausages and cream cheese, both based on this bacteria. I've tried them both and they taste identical [to the real thing]. The sausage isn't as right on, but the cream cheese? You couldn't tell the difference."
6. Whale shark tracker
"We developed a pattern matching algorithm for the Hubble Space Telescope. There are thousands of pictures coming back all at once, so we developed a fast processing algorithm that could make sense of all the stars.
"We worked with researchers to apply it to the study of whale sharks. Whale sharks have distinctive markings on their body that stay the same for the life of the animal, much like a human fingerprint. Typically, to tag and trace these animals you'd have to … swim up next to them and put a physical tag on them. Now, you can track whale sharks with photography.
"We've increased the ability to track this endangered species significantly with the adoption of this non-invasive technique."
The NASA Technology Transfer Program offers patents for public commercial use as part of its patent licensing program. View the patent portfolio here.