A Melbourne-based startup founded by a robotics engineer and former RAAF pilot has bagged world-first commercial contracts to ship vaccines via drone delivery for international aid.
Swoop Aero CEO Eric Peck met his co-founder, mechatronics and robotics engineer Josh Tepper, while researching opportunities to start an air taxi service that used giant drones to move people and cargo.
While the original concept didn't take off, both Peck and Tepper wanted to start a business that made the world a better place.
This came to fruition when they were selected by UNICEF Australia as one of the first private companies in the world to use drones to deliver life-saving vaccination supplies for children on the remote islands of Vanuatu.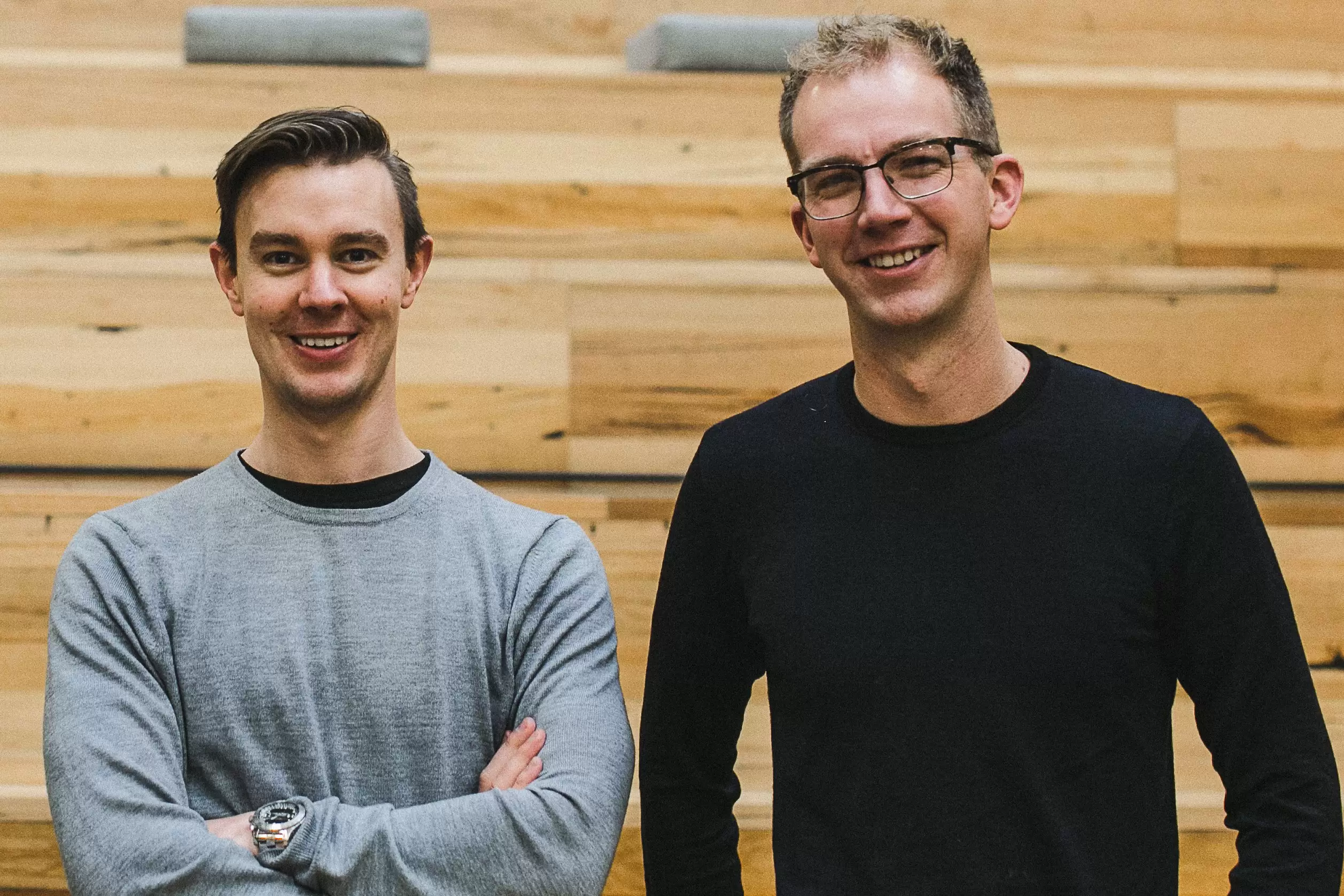 Swoop Aero won two of the three contracts on offer, with German company Wingcopter awarded the third.
"This is the first time that companies around the world have been able to bid on a paid pilot program for drone transport of medical supplies – so it's really exciting," Peck told create.
Flying high
Vanuatu's geography and lack of infrastructure make drones a useful solution to the problem of delivering medical supplies. According to Dronelife, Vanuatu consists of more than 80 volcanic islands spread over 1600 km. Of the 65 inhabited islands, under a third have airfields or roads.
Last week, Swoop Aero conducted an on-site demonstration of its drone tech. This involved transporting packages along a 50 km air route from north Efate island, over Emao, Pele and Nguna islands to a destination in the village of Siviri, near the capital, Port Vila.
Swoop's drones have now started delivering vaccines to isolated villages on Erromango Island, and in January will service the Shepherd Islands group.
Peck explained that these drones are fully autonomous from takeoff, and can pick up signals from civil air traffic controllers. They are able to land autonomously using computer vision.
Swoop has built in a press button feature that activates liftoff to allow healthcare workers to have direct control over the timing of the drones' departure.
While in flight, the drones are monitored and controlled via satellite, which allows them to be operated from anywhere in the world.
Going the extra mile
In order to travel to the most isolated and remote locations, Swoop Aero has designed a patented distributed energy system. This works by splitting energy storage between the detachable cargo pod and the drone's shuttle, or airframe.
"We aim to guarantee 100 km point-to-point, but it can do a bit more," Peck said.
The drones are designed specifically for small cargoes – it has a maximum takeoff weight of 18 kg, with a 2.5 kg temperature-controlled payload.
When deciding how to keep the vaccines at a safe temperature during transit, Peck said the team decided against an overly technical solution.
"The pod can have active cooling, but we found it is better to use ice because it is less risky – there's no chance of ice malfunctioning," Peck said, adding that the cargo pod is insulated to keep the contents cool.
Over the next 18 months, Swoop Aero will be aiming to scale up their operations in the Pacific region with deliveries to Papua New Guinea and the Philippines. After that, Swoop will be looking for assignments closer to home.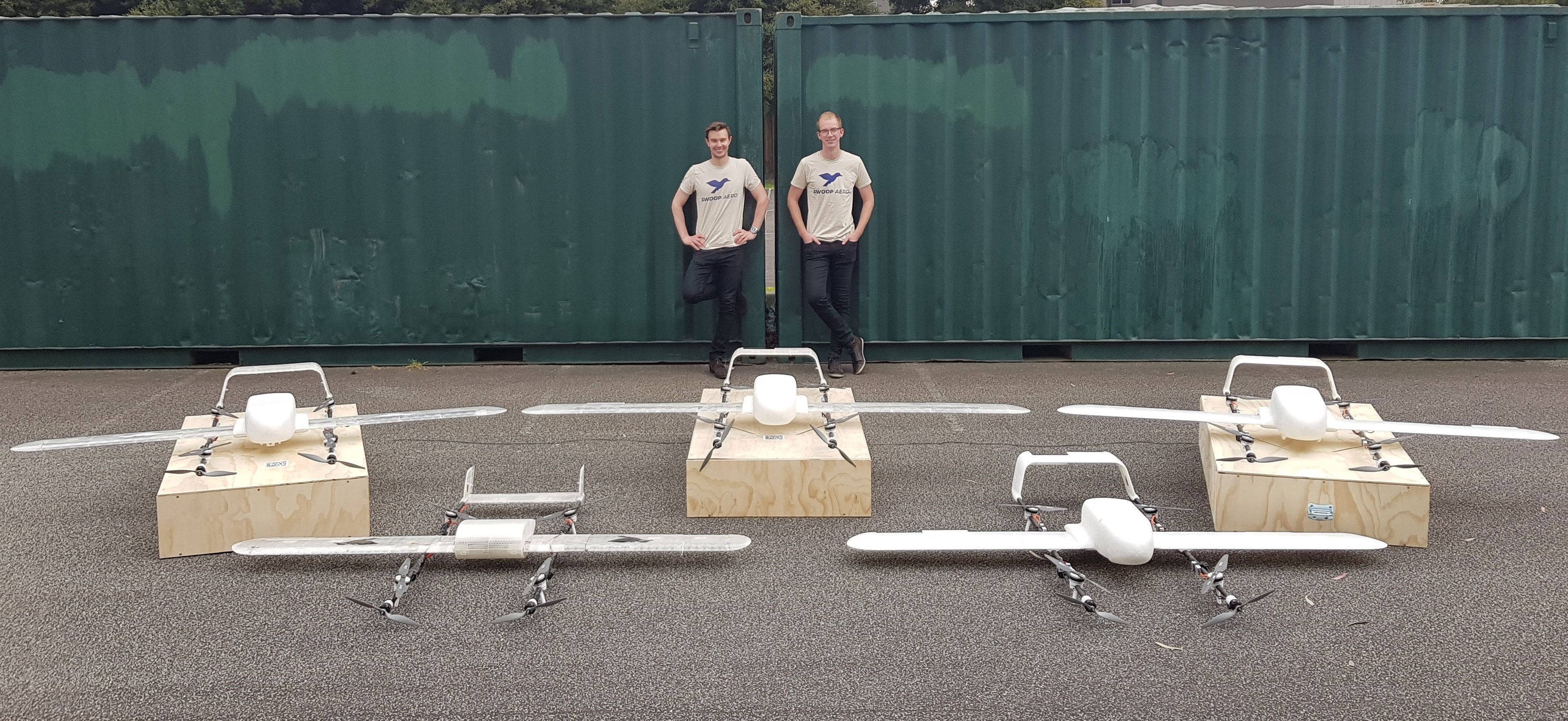 The biggest challenge to gaining clearance for Australian operations is proving that the system has a track record of safe operations. Peck explained that the world is at an interesting inflection point with unmanned aerial vehicles (UAV) such as drones.
"We have systems that can allow autonomous flight at an affordable cost. The last piece of the puzzle is working with authorities to drive the adoption of the technology," he explained, adding that enduring approvals for UAV flight are starting to be issued all over the globe.
As the company grows, Swoop Aero will be on the lookout for embedded systems and software engineers. But their selection criteria won't be based on technical ability alone, according to  Peck.
"We are looking for people who want to make an impact in the world – that's our main driver," he said.