The transition to renewable energy presents a unique opportunity to make the energy sector more equitable for Australia's First Nations.
Indigenous communities are disproportionately impacted by climate change, according to Ruby Heard CPEng, Director of Alinga Energy Consulting. Many such communities are in the hottest regions of Australia, subject to not only intense heat but also cyclone activity, flooding and fires.
The housing stock is often poor quality, incomes are typically lower than for non-Indigenous Australians, and the cost to have renewable energy options such as rooftop solar installed in such remote areas can be prohibitive.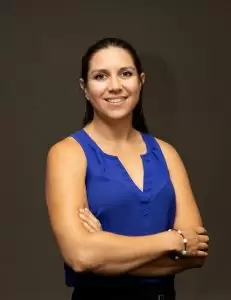 "These communities are also contributing to climate change because, by no fault of their own, a lot of them are powered 100% by diesel generators," Heard told create. "That's not up to them. That's what the monopolistic utilities originally set up and what remains across most communities."
The upcoming transition to renewables offers an opportunity to change that.
"It gives these communities the opportunity to move back towards living in line with their value systems, towards being in harmony with the planet and living sustainably," she said.
"They are living completely in conflict with that right now."
Alinga Energy Consulting is a socially conscious engineering consultancy that provides specialist energy services to the commercial, government and NGO sectors within Australia and internationally.
Paradigm shift
At Engineers Australia's Climate Smart Engineering 2023, Heard will present on how and why the transition to renewables should be a just transition.
"Renewable energy technologies give us the opportunity to make sure ownership is more fairly distributed, so people have more control over their energy systems," she said. "This requires a paradigm shift about the ownership and other principles that drive the way that we deliver services."
Traditional energy systems have been based around monopolistic generators, distributors and retailers, with little control offered to the end user. But renewable energies are a two-way system where a customer can also be a generator, not only for themselves but also for others as they send energy back into the grid.
"Many Indigenous communities still don't have those capabilities," Heard said. "We've got a lot of barriers to people getting solar, for example. So there are extra hurdles that mean we're still far from getting the level of participation that people have in towns and cities."
What these communities must be moving towards is community-owned batteries and solar systems or virtual power plants, she explains.
It's less about individual systems and more about ensuring First Nations can invest in an asset that is going to produce revenue for them in the future.
"Renewable energy technologies give us the opportunity to make sure ownership is more fairly distributed."
Also a member of the Steering Committee for the First Nations Clean Energy Network, Heard has been looking closely at what has been going on in Canada.
"First Nations people [in Canada] have an interest of 20 per cent in all of the renewable energy assets," she said. "There's an equity piece in terms of ownership for First Nations people.
"We'd like to think that the clean energy transition is going to be a fantastic win for the environment. But in this idea of the just transition, we're saying that it should also be equitable and fair for everybody involved."
One major challenge with the transition to clean energy is that it has to be conducted at scale and pace, Heard said. This creates a level of risk around the fact that we might be inclined, in our urgency, to repeat past errors.
"Because we don't have the time to really critically think about how we're doing it … I think we could potentially make some mistakes," she said.
"Particularly when we're talking about a just transition and equity for First Nations people, part of what we want is to slow down and do it properly and make sure we're sharing the benefits – while at the same time being very conscious that climate change is something that needs to be addressed as soon as possible."
Ruby Heard is just one of many inspiring experts in attendance at CSE23 — so don't miss out. Discover the stellar line-up and secure your place today.