Nick Birbilis finds the deterioration mechanism of a metal fascinating. His pioneering work in preserving metallic elements has won him the prestigious Batterham Medal.
Professor Nick Birbilis spends his working days in constant battle with nature. As the Woodside Innovation Chair and Head of Materials Science and Engineering at Monash University, his career is devoted to controlling the corrosive qualities of metals.
"I feel like I'm fighting a good fight," he said.
"To some extent, all engineers are trying to go one better than nature."
An expert in corrosion, durability management and the behaviour of metallic elements, Birbilis was awarded the 2017 Batterham Medal in recognition of his contribution to engineering over the past five years. One of his most significant breakthroughs has been the development of lightweight 'stainless' magnesium and aluminium alloys.
The innovation might have far-reaching implications for industries, such as automotive manufacturing, and has already saved companies such as Woodside Energy a significant sum by allowing for much lighter aluminium alloys to be substituted for steel.
"It was a thrill to receive the award," Birbilis said.
"I've always wanted to push the frontiers and do things that previously weren't doable, so it's a great honour to be recognised."
A battle with corrosion
A career in engineering was a natural choice for Birbilis, who spent much of his childhood tinkering in the family garage.
"I love the excitement of making something," he said.
"Now that I'm surrounded by engineers at Monash, I don't know why anyone would want to do anything else."
Birbilis specialised in materials engineering as an undergraduate and says his focus quickly shifted to corrosion.
"I found corrosion to be really fascinating because it's the deterioration mechanism of a metal and I wanted to be like a medic for engineering structures," he said.
"I wanted to find a way to preserve them."
After university, Birbilis began his engineering career working in materials consulting with Maunsell (now AECOM) in Melbourne, where he investigated how the structural lifetime of metals could be prolonged.
Since 2001, Birbilis has also been involved in a range of projects that focus on the health and repair of billions of dollars' worth of critical infrastructure, including Melbourne port facilities and reinforced concrete skyscrapers. He also oversaw the Durability Management Plan for the entire Victorian Desalination Plant, one of the largest capital projects ever undertaken in Australia, with a budget of more than $7 billion.
"The Victorian State Government recognised that Australia has some of the best engineers in the world and that it was best to design its own plant rather than import a foreign design and plonk it in," Birbilis said.
"They knew it would cost a lot but that it would be brilliant, and it would not corrode. The plant was designed in Melbourne by engineers in Melbourne and it was a monumental undertaking. I oversaw and signed off on the Durability Management Plan and the manifest of materials to be used on the whole project. That plant is something all Victorians can be proud of."
Career-defining breakthrough
Birbilis' passion for combating corrosion saw him move into academia and, since joining Monash University in 2006, he has been developing stainless versions of lightweight metals. He also collaborates with the Steel Research Hub at Wollongong University, where he works closely with researchers from companies such as BlueScope Steel in the hub's Innovative Coating Technologies program.
Metals such as aluminium and magnesium are inorganic and must be extracted from ores.
"They are normally present as metal oxides and you need to put in a lot of energy to liberate them from all the other junk," Birbilis said.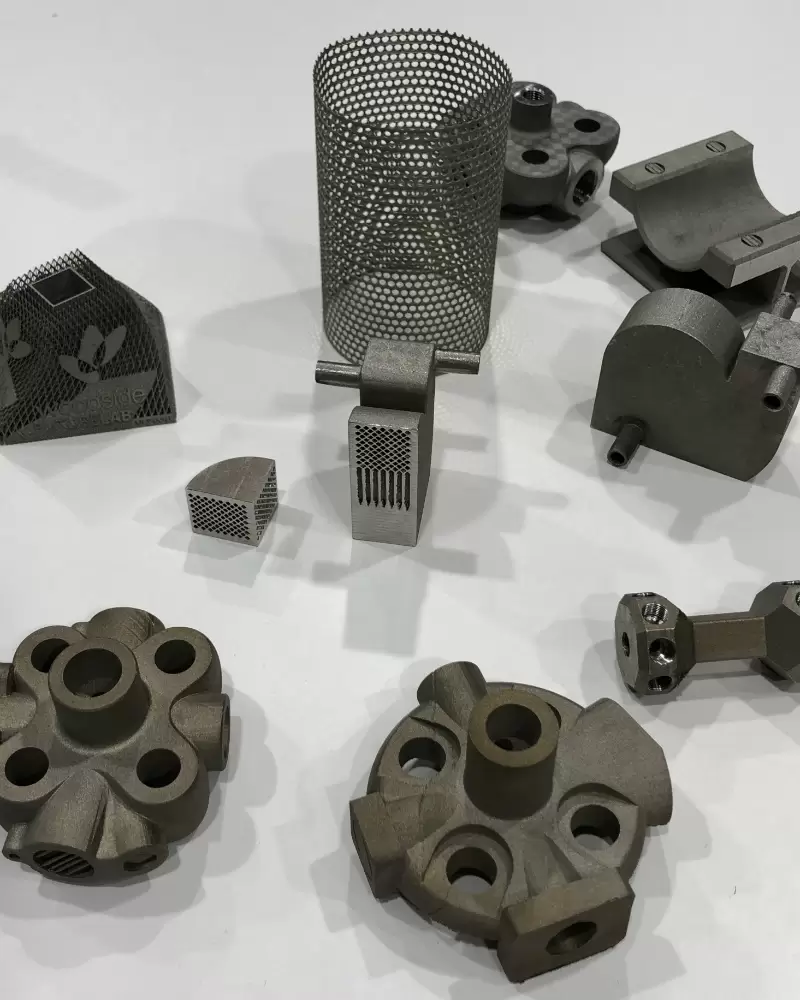 "Nature wants to get these metals back and turn them into oxides or dirt, so there's a constant deterioration happening."
Birbilis and his team at Monash have developed a way to beat nature by developing a microscopically thin surface film that is resistant to corrosion.
"Corrosion-resistant light metals are important because they are easier to transport and significantly reduce the weight of objects like cars," Birbilis said.
"Aluminium is much lighter than steel but magnesium is much lighter again, so the energy savings are just whopping. However, stainless versions haven't really existed and there aren't many researchers working on them, despite their value."
Abhishek Saxena, engineer and research scientist with BlueScope Steel, said this might be about to change.
"Nick's work in corrosion and stainless magnesium and aluminium alloys has prompted intense and reinvigorated activity in lightweight alloy development and their applications," he stated.
"It has opened further avenues of research for commercially viable products that may be far more environment-friendly than their counterparts with reduced energy usage and increased recyclability."
The power of collaboration
The developments of Birbilis and his team are also proving attractive at an industry scale.
Birbilis recently helped to secure $10 million in philanthropic funding over five years from Woodside Energy to help accelerate advances in materials engineering, additive manufacturing and data science. The Woodside Innovation Centre opened in June 2016 and many of its developments represent savings for the energy company that far outstrip its philanthropic investment.
"Unlike a lot of energy companies, Woodside doesn't have its own R&D labs," Birbilis said.
"They have corporate labs, which are at different universities throughout Australia. At Monash, the lab is designed to develop some really knockout technologies, not just to benefit Woodside, but the whole community. We have a lot of high-risk, high-reward activities because if you can solve certain problems and implement [the solution] quickly, you have huge savings."
This includes lightweight metals that are resistant to corrosion.
"We're working on the ability to implement components of a very high quality very quickly, so if spare parts are needed, we can do that by metal 3D printing," Birbilis said.
"A lot of this is done for Woodside. I'd say we've saved them upwards of $60 million."
Woodside is also happy for Birbilis and his team to collaborate with other companies, such as Signature Orthopaedics, which designs and develops innovative medical devices, such as hip and knee joint replacements.
They recently created a custom hip implant via 3D printing for an oncology patient.
"Time really is of the essence when it comes to custom implants, especially for oncology patients," said Declan Brazil, CEO of Signature Orthopaedics.
"Nick supplied our first 3D-printed custom implant and we couldn't have been happier with the results or the process. I'm delighted he has won the Batterham Medal because he is so committed to his science."
The implant was created in four weeks, however, Birbilis said the technology has progressed significantly.
"That seemed a very quick turnaround at the time, but we think we could make something like that in about four days now," he said.
"We're able to do things that impact both individuals and industries and the translation from lab to field is getting shorter and shorter. It's a really exciting time to be an engineer."