Much attention has been paid to the gender disparity in engineering, but the subject of LGBTQ+ representation is less dominant in public discourse.
A recent study of more than 4000 STEM students across 78 different US-based institutions found LGBTQ+ students were almost 10 per cent more likely to not complete their degrees than heterosexual students, even when  accounting for other external factors.
The report, conducted by researchers from the University of Montana, echoes a similar study completed in 2017 by researchers from University of Minnesota and California State University, where survey results from 1400 LGBTQ+ professionals working in STEM-based roles were less likely to have come out to their work colleagues compared to other industries.
The disparity was particularly striking in engineering, where the majority of participants were open about their LGBTQ+ identity in their personal lives but not in their professional ones.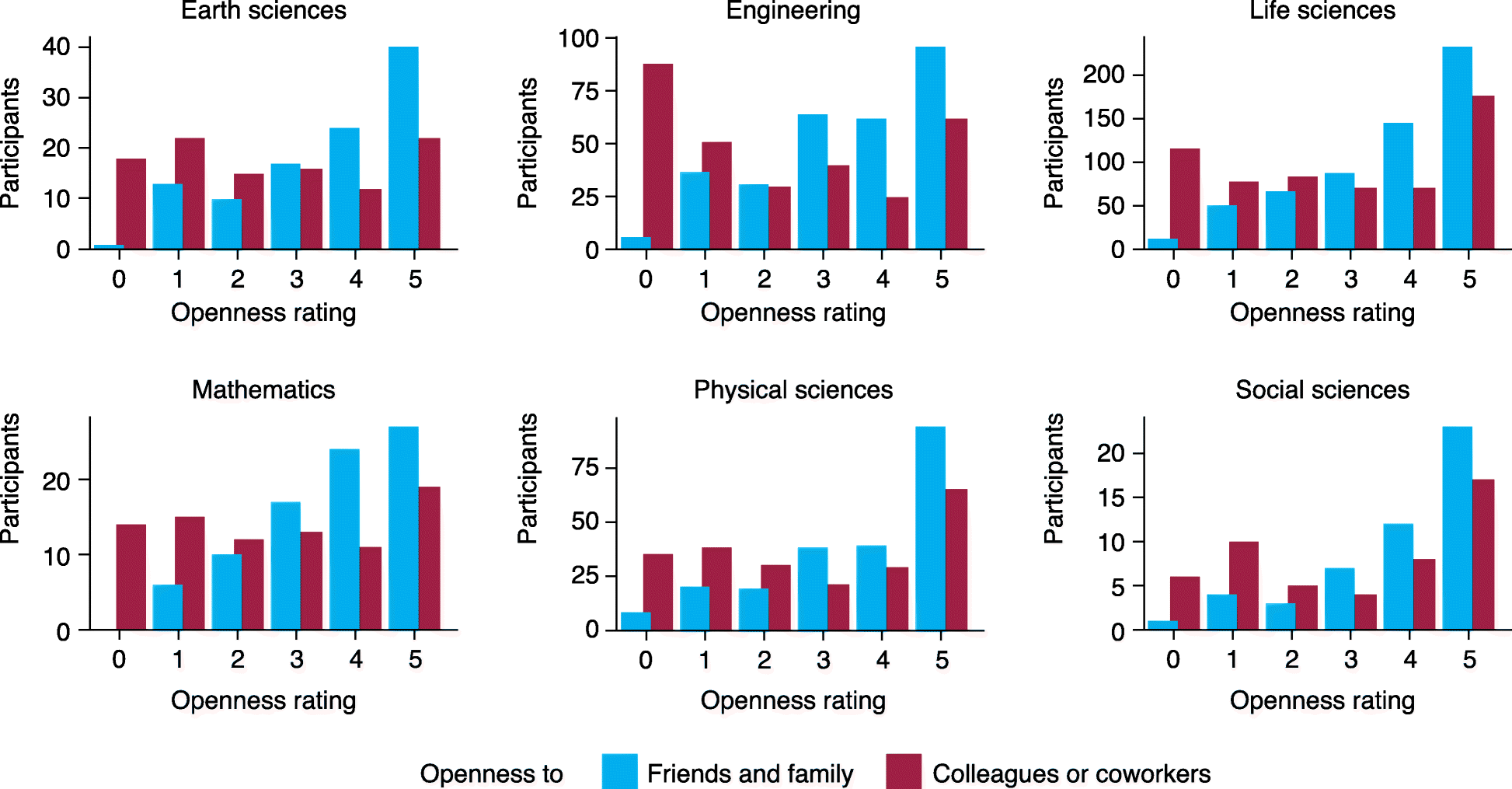 "An invisible community"
While most research in this area has come out of the US, similar problems exist in Australia. Members of Gay and Lesbian Engineers at Monash University (GLEAM) have not noted a direct correlation between dropout rates and LGBTQ+ identity at their university, but remained unsurprised by the results of these studies.
"It's no surprise that LGBTQ+ students are less likely to complete their degrees, and there are many reasons for this, whether it be discrimination, social exclusion or mental health issues commonly attributed to the queer community," they said.    
Members of GLEAM emphasised that although there is no competition between LGBTQ+ representation in STEM and women's participation in STEM ("we are all in the same boat"), members of GLEAM noted many organisations have gender diversity goals but do not have similar mechanisms to increase LGBTQ+ representation.
Mark Latchford, associate director of Australian not-for-profit Pride in Diversity, said the success of one minority is often beneficial for all minority groups.
"Engineering firms and universities have done a remarkable job in trying to balance out gender within the engineering profession – this is a parallel journey. Often an organisation that is seen to be proactive in LGBTQ+ inclusion, for example at campus recruiting fairs, are seen by straight women as being inclusive for women as well," he said.
However, he too noted that there are some elements of increasing representation of LGBTQ+ employees and students that require specific frameworks.   
"There are some nuances about the LGBTQ+ community that are a little different from others, in the sense that is often an invisible community," Latchford said.
"Someone walks into a room and usually – not 100 per cent, but usually – you know it's one gender or the other. Someone has an Indigenous background, sometimes that is obvious. Someone is disabled, sometimes that is obvious. LGBTQ+ is often, if you like, an invisible community of diversity."
Mentorship is key  
Researchers from the University of Montana found mentorship, where possible, was a key factor in retaining LGBTQ+ students in STEM subjects at the university level.
"One factor that has shown to make a difference in retention for both LGBTQ+ and STEM students is mentoring and support from faculty. For sexual minority students, LGBTQ+ faculty and staff serve as confidants and sources of support, especially for students who feel incredibly uncomfortable disclosing information about their sexual orientation to others," researchers said.  
However, mentorship opportunities can be hard to come by.
"LGBTQ+ faculty in STEM also report encountering a hostile climate similar to their students," the researchers said, "and thus many feel a need to keep information about their sexual orientations private."
Latchford has observed this trend in Australian workplaces.
"It's important to understand what not being 'out' at work really means," he said.
"Sometimes people say, 'What's their private life got anything to do with the workplace?'. But there's been a lot of research that shows people who are not out in the workforce spend a lot of time distracted in the workforce. They build up a persona that they think suits their work environment, which is very different to their real life.
"If we can develop an inclusive workplace, which is free of poor behaviour, is supported by good practices and good policy, it will allow us to attract LGBTQ+ talent, keep LGBTQ+ talent, and make sure that talent is really doing their best for the task at hand."
GLEAM is working to combat this at a university level by creating environments for LGBTQ+ students to create support networks among themselves, as well as professional connections with LGBTQ+ professionals within the industry through a series of meet and greets.
"The premise of the industry nights involves organising representatives from various firms in Melbourne to come and speak about their work and experiences they have regarding being a queer person in a business environment," they said.
"Much like a panel discussion, club members are given the opportunity to build communication with people employed in various positions. These are done to gain perspective on the working environment for a queer person and also to network with people for future employment opportunities."
Students also cited the need for training policies within the workplace.
"There are trainings available in nearly every university to become an LGBTQ+ 'Ally'. They involve teaching the recipient about appropriate social behaviour, homophobia, heterosexism and the issues faced daily by an LGBTQ+ person," members of GLEAM said.
"[We want] to see these trainings extended to the engineering profession to avoid any discriminatory behaviour and to promote a safe work environment."
Pride in Diversity is already working to accomplish this, offering training specifically for organisations.
"We do provide professional support, which could be training for frontline managers, training for recruiting, training for executives and so forth. We do policy and practice reviews, making sure that leave policies, partner benefits, all these sorts of things are appropriate," Latchford said.
"We also provide very specific support, for example if someone transitions, we provide help for the individual, for peers, as well as management during that process."
The future
Researchers noted that fostering an environment for greater inclusion in STEM is in the best interests of the industry as a whole, citing the need for a larger pool of talent.  
But it's hard to be what you can't see. Recent projects like 500 Queer Scientists are working to tackle the issue of visibility by creating forums for LGBTQ+ STEM professionals to share their stories and encourage others within these fields.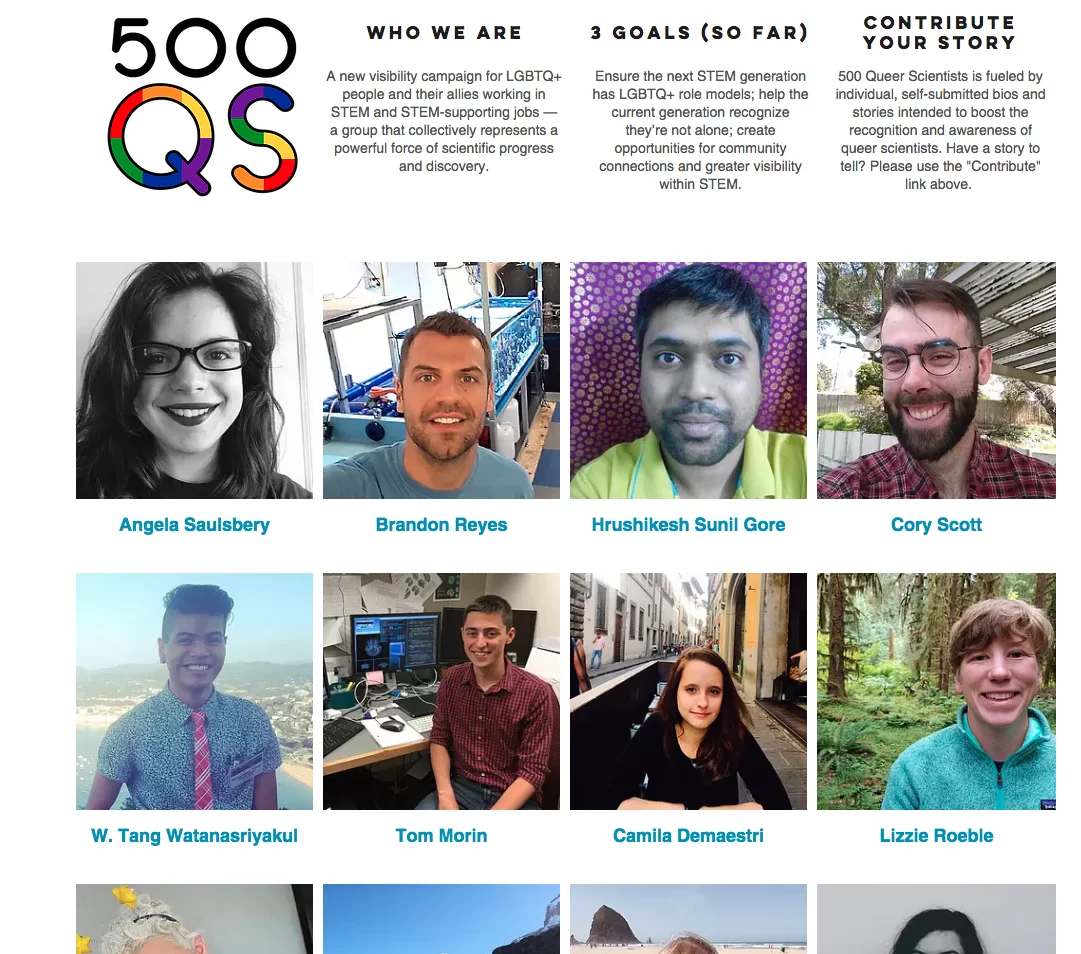 Representation at the top also matters. Deloitte and Google recently announced Australia's Outstanding 50 LGBTI Leaders, which included many inspiring people working in medicine and tech. However, engineering was noticeably absent, suggesting the cultural shift that is starting to take place in other industries is yet to fully take hold in engineering.  
"It will be a great asset if everyone is ultimately accepted and included within the STEM community. Talent and an internal passion for the STEM studies does not discriminate against sex, gender or sexuality," members of GLEAM said.  
"It grants a wider diversity of opinion towards any problem faced by a firm, company or team, which will in turn lead to a far more stable solution. To revolutionise the future with new technologies and innovation, talent from across the spectrum should feel welcome to offer new ideas and solutions in the STEM industries that it could greatly benefit from."