The engineering team at the Australian Institute of Sport produces a diverse range of custom gear that athletes take to pinnacle sporting events. Here's how they get it done. 
When Andy Richardson was studying aerospace engineering, he'd never heard of the job "sports engineer". 
These days, he's Sports Engineer Lead at the Australian Institute of Sport (AIS), where he works with a team of eight other engineers on projects ranging from wheelchair seats and racing gloves to custom handlebar extensions for triathletes. 
Richardson joined the AIS in 2018, after a 10-year stint in motorsports and time in the high-performance automotive industry. He describes getting across the 20 sports for which the AIS makes equipment as a fairly large learning curve. 
"It still is!" he tells create. "Nearly every project we do is new and different." But the rewards of the job are pretty special. "[It's really satisfying] knowing that we've been able to produce something that supports an athlete and improves their performance," he says. 
High-tech equipment 
Richardson's team works mostly with para-athletes who need highly customised gear. "We make custom equipment to improve their comfort, reduce fatigue, and improve their overall performance," he says. 
In the preceding week, the team had a practice session with wheelchair tennis player Heath Davidson, who was trying out a new custom chair that he will soon take on tour. Led by Senior Para-sport Engineer Matt Crawford and funded by Tennis Australia, the project has been close to a year in the works. 
"The position of the seat is really important when it comes to agility and change of direction and speed — so Matt worked with Heath and his coach to develop that seat position," says Richardson.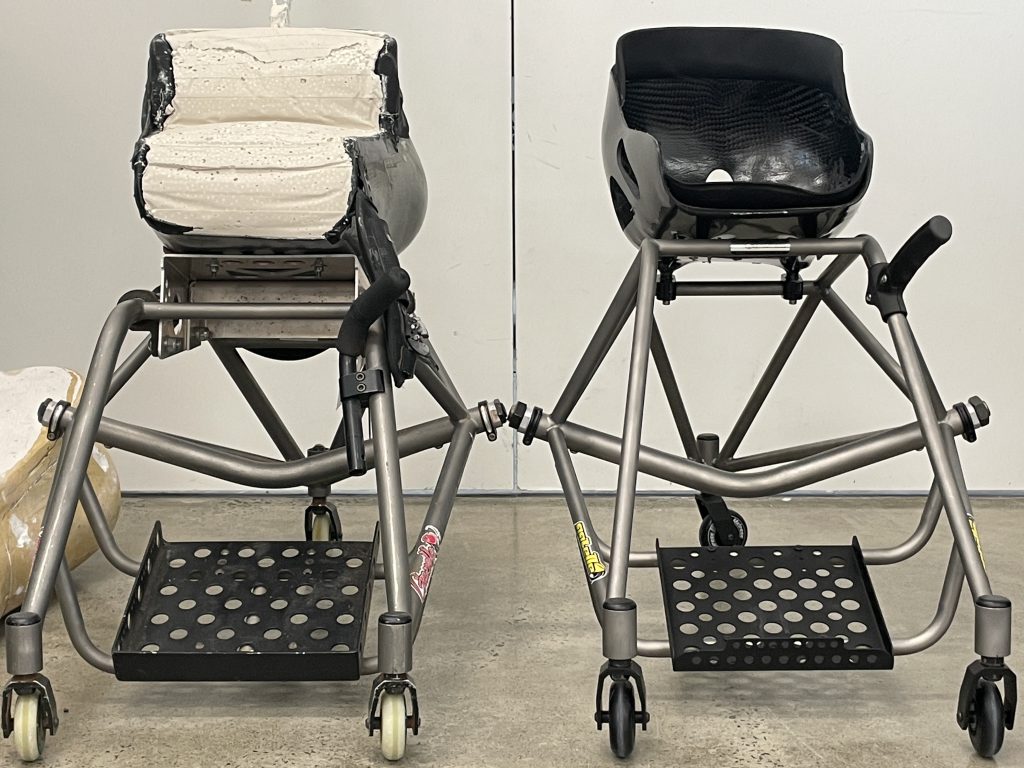 Knowing the position of the seat, Crawford could delete the seat mounts and fully integrate them into the titanium frame, as well as reduce the diameter of the titanium tubes on the frame to reduce weight, one of the primary design objectives. 
"He also gave some advice on a lighter, a more stiff wheel set to buy, and a lighter custom footplate for Heath for his feet and shoes," Richardson adds. He says understanding each athlete's particular needs is vital, and describes projects as very collaborative. 
"As engineers, we need to continually be mindful about our limitations and qualifications," he says.
"[It's really satisfying] knowing that we've been able to produce something that supports an athlete and improves their performance."
"So when it comes to engagement with different athletes and different capabilities, we need to be mindful of other relevant experts to collaborate with — experts such as orthotists, sports physiotherapists, physiologists, and so on." 
One example involves athletes who are paraplegic or quadriplegic and need a custom seat or an interface designed for them. 
"We need to understand the risk of pressure injury, because they may not have skin sensitivity," Richardson says. 
"If there's a pinch point — or a pressure point — from the device that we develop, there's a risk that the athlete won't feel that and they'll be injured and be unable to compete through that injury." 
New gear for Tokyo 
The AIS team had more than 100 pieces of equipment in play at the Tokyo Olympics and Paralympics. 
One challenge it needed to overcome before the Games was for triathletes: they were slipping off their individually customised handlebars in humid conditions. 
"I'd been struggling to find a solution for athletes who were having their forearms slip around on the bar extensions in the heat," says Richardson.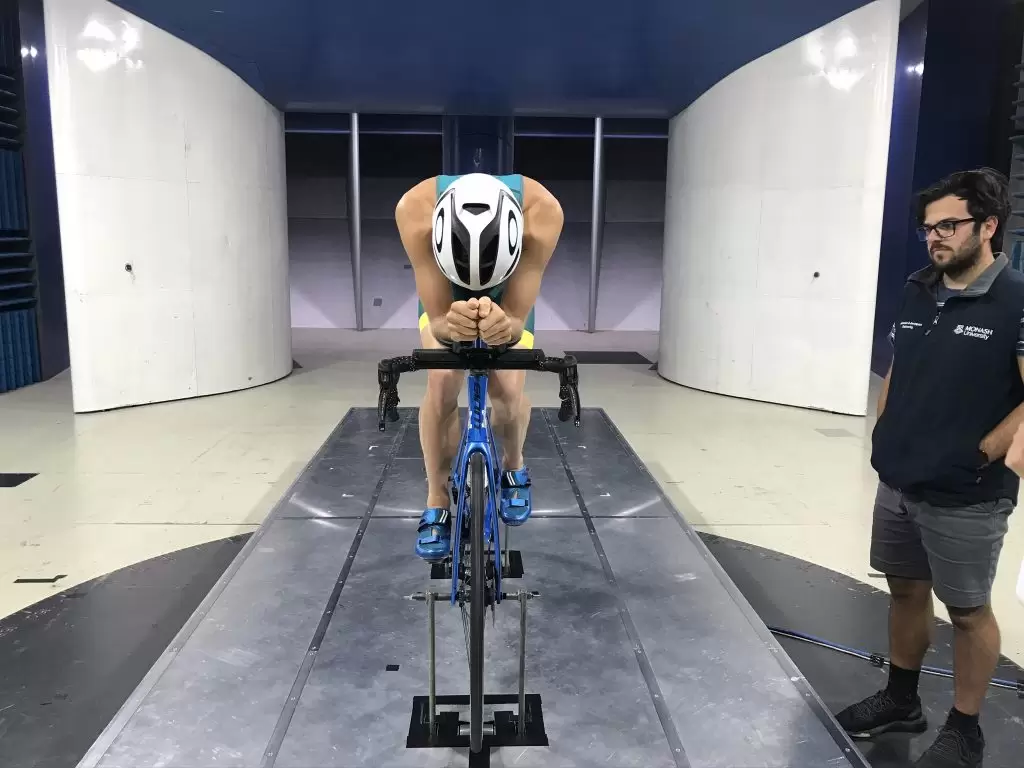 After a conversation with Dr Paul Collins, a mechanical engineer and former associate professor in design and product development at Deakin University who heads up engineering at AusCycling, Richardson's team came up with a novel solution. 
"He suggested that we 3D-print TPU [thermoplastic polyurethane] patterns on to a neoprene fabric substrate … to provide grip for that interface between the athlete and the equipment — so that in the hot, sweaty conditions at Tokyo, the athlete wouldn't slip off the equipment," Richardson says. 
Out in play 
It's still a thrill to see his gear being used by athletes at high-level sporting events, Richardson says. "I actually went to the Olympics," he says.
"To be on the phone talking with my family so that they could see the athletes and the equipment that we've developed on TV at the Games was pretty special."
 And noticing a big improvement in an athlete's performance is always satisfying. 
"We've had instances where emerging athletes have had such discomfort in their wheelchairs, for example, their time to train has been limited to 15 minutes," he says. 
"We've been able to come up with custom seats and protective devices for them and subsequent training sessions have instantly jumped up to an hour long." 
This was the case for wheelchair racer Robyn Lambird. 
"We engaged with Robyn in about 2019. The coach approached us with this problem that Robyn was not comfortable, was in pain in the chair," says Richardson. 
"Robyn went on to win a medal in Tokyo."