High winds and waves caused by extreme weather events can inflict serious damage on beaches, boats and coastal infrastructure. A team of civil engineers is testing out a way to protect them.
Professor Chien Ming Wang from the University of Queensland (UQ) School of Civil Engineering has led the design of a floating breakwater and windbreak structure. It consists of a tilted concrete deck to dissipate wave energy, topped with hollow tube 'trees' to reduce wind speed.
Wang said that previous work has focused on reducing the height of waves, but until now there has been nothing to break the wind.
"We're the first ones to place a windbreak on top of the floating breakwater structure," he added.
Trees for the forest
Because a windbreak consisting of real vegetation would be difficult to maintain and manage in its offshore location, Wang said the researchers had decided to use artificial replacements.
"Instead, we've chosen to build the tubes out of plastic and concrete and place them in a formation that provides the most resistance to wind, therefore dissipating its strength," he explained.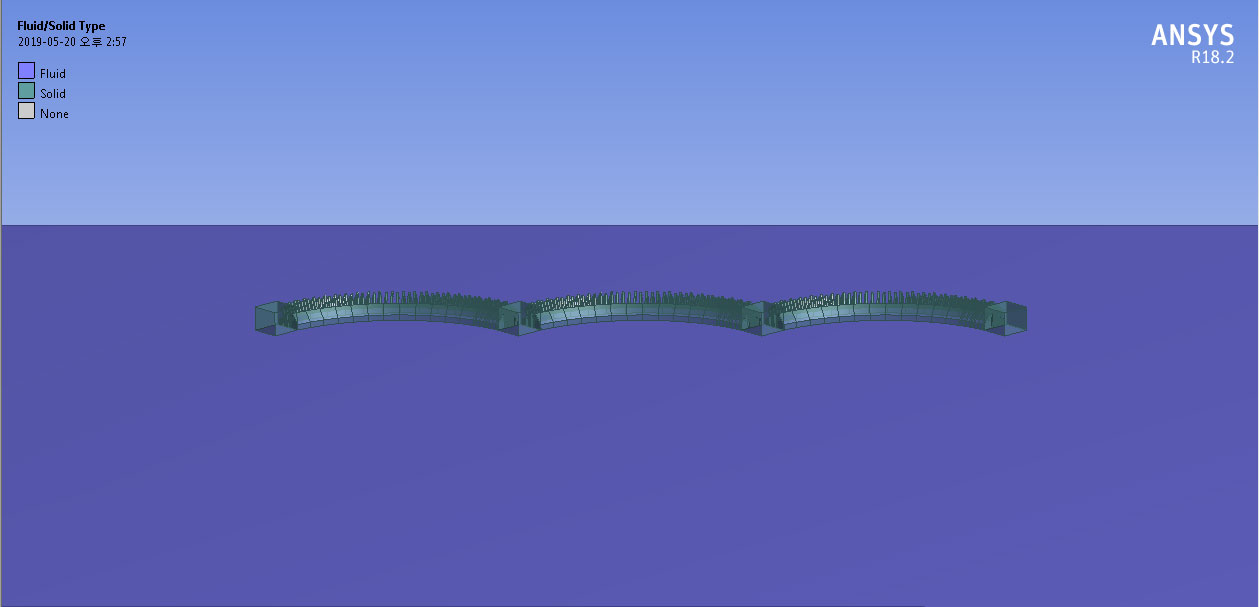 Wang said the completed floating structure will be around 1 km long, with tubes that are 20 m tall. They also have plans for a smaller version.
"We hope that a smaller version may be constructed in places that are hit by strong cyclone seasons, such as Bangladesh, Mozambique, Taiwan and the Philippines," Wang said.
Wang and a team of UQ and Monash University researchers, and construction engineers from Hyundai Engineering have made a small model segment of their floating forest and will test it in the UQ hydraulics lab wave flume.
Buoyant innovation
A leading international researcher in very large floating structures, Wang holds international patents in a new type of pontoon, an offshore floating bunker supply base and a floating fuel storage facility.
The floating forest research was funded to the tune of $688,000 by the Australian Research Council, and also received funding from the Nanocomm Hub based at Monash University. Wang is also involved in researching offshore floating fish farms, and has obtained a grant of  $433,000 to research the next generation of offshore blue aquaculture.
In April, the researchers lodged an application to patent the floating forest design. According to Professor Simon Washington, head of the UQ School of Civil Engineering, the patent, when approved, will allow the team to develop their invention further with a view to commercialising and sharing it with coastal communities around the world.