Early experiments with adding salt coatings to face masks show promise for deterring the spread of viruses.
With coronavirus making headlines around the world, it's little wonder that face masks are in short supply. 
But while surgical masks are a necessity for health care workers and those suspected or confirmed of having the virus, experts note they do have their limitations.
"What most people don't realise is that current masks are limited when it comes to preventing transmission," said biomedical engineer and professor of chemical and material engineering at the University of Alberta, Hyo-Jick Choi. 
"The problem with surgical masks is that they only provide protection against large coronavirus-laden droplets, whereas much smaller virus-carrying droplets called aerosols can penetrate through masks."
Improper use of masks, including readjusting or removing them can also be problematic. 
"Once contaminated, viruses can live on the surface of the filter for hours and up to a week, and are at risk of being spread to other surfaces when the masks are handled," Choi said. 
But Choi and his team of researchers might have just the solution. 
In 2017, he and his team published their results from experiments with a salt coating that could be applied to surgical masks and respirators. They tested the coating on three strains of the influenza virus and found it was able to neutralise the virus. 
"When liquid droplets of any size come in contact with the coating, the salt dissolves in the liquid and begins to evaporate," Choi said. 
"As salt crystalises during the evaporation process, the crystals grow and sharpen, destroying the virus with their pointy edges."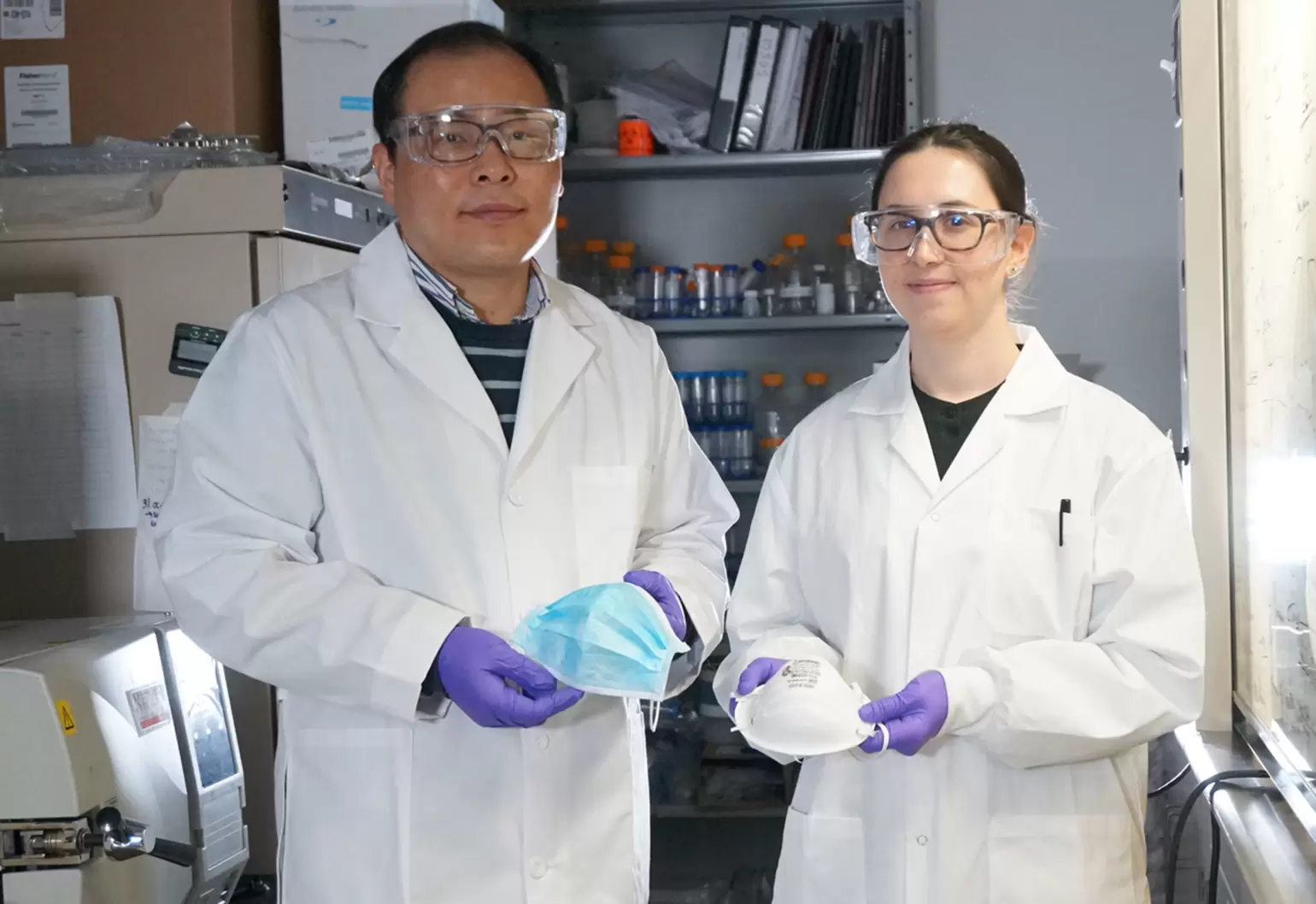 Choi said he got the idea for a salt-coated mask from a different experiment to develop oral vaccinations. As part of that process, a weakened form of a virus was mixed into a sugar solution, but the experiment kept failing as the structure of the sugars kept cutting the virus particles open, making the vaccine ineffective.
Choi has a provisional patent on the salt-coating technology, and the team hopes to make the devices commercially available within the next 18 months. 
So while the new masks won't be available for the current outbreak of coronavirus, it has the potential for improving infectious-disease prevention methods in the future.
"Considering the shortage and high cost of respiratory devices during pandemic outbreaks, a virus-deactivating filter can be a critical component of a rapid response to the control and prevention of disease," Choi said.