Moveable heritage items (such as steam trains, vintage cars and 20th century biplanes) present an inspiring glimpse into "engineering in the raw". But tighter export regulations, increased funding and engineering knowhow are needed to keep them running for future generations.
Civil engineering consultant and Engineers Australia Fellow Chris Martin FIEAust has spent most of his life preserving Tasmania's moveable engineering heritage.
When he was a child, his father co-owned a steam railway, steam traction engines and road rollers, which gave him great hands-on experience.
The year after Martin graduated from university, the railway was forced off the private land it had operated on for more than three decades. Martin helped move the two-foot gauge track to the rural town of Sheffield, where he worked as an engineer for the local council. In 1993, he became the founding chair of Redwater Creek Steam and Heritage Society, which restores and maintains steam-era heritage.
The society also runs the annual Steamfest Tasmania weekend. This year's COVID-safe event in March attracted about 6000 visitors over three days, with more than 200 volunteers running the show.
"It's a phenomenal effort from the community," Martin told create, adding that many attendees go back to their local towns and get involved in heritage societies there.
The society also runs a men's shed, and has just resumed its pre-COVID 'Work for the Dole' program, which has inspired people with no volunteering experience to get involved.
But Martin said volunteer heritage organisations are "tragically underfunded" and hampered by complex regulations and training shortfalls. He'd like to see engineers and government take a greater role in keeping the country's moveable heritage running.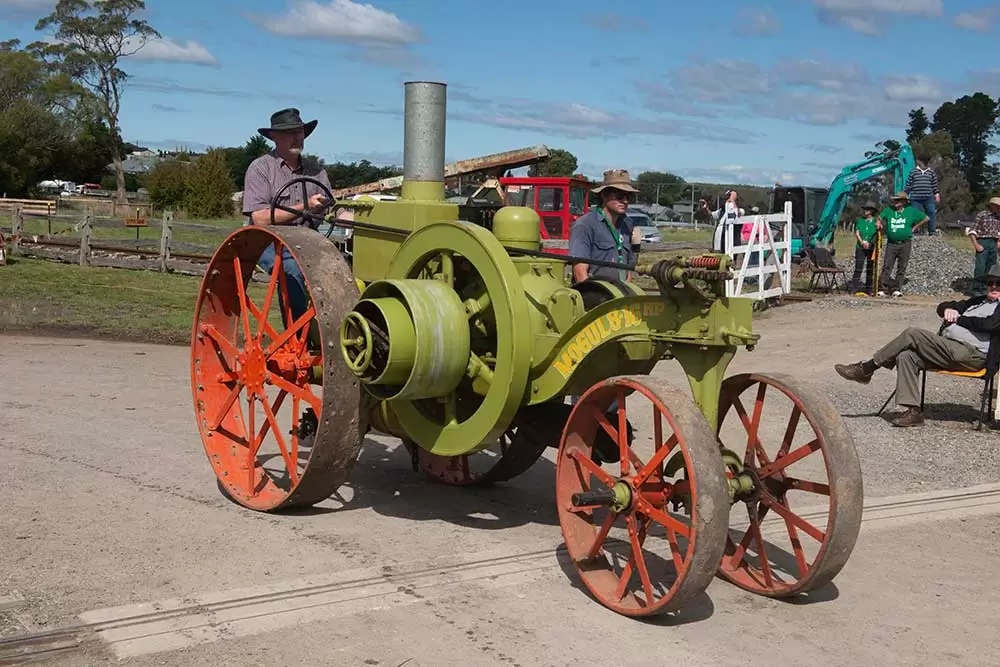 Heritage on the move
Nationally, engineering and technological heritage attracts about 3 million visitors and contributes $2.5 billion to the economy each year.
Some of this heritage is at a fixed location, like the World Heritage listed Budj Bim eel traps. Another example is the Lake Margaret Hydropower Scheme, for which Martin co-ordinated a community campaign and won a "David and Goliath" battle to keep in operation as a heritage scheme.
But according to Neil Hogg, past chair of Engineers Australia's peak heritage body Engineering Heritage Australia, we need to better protect our moveable engineering heritage. This includes vintage planes, trains and automobiles, most of which are in private hands.
Because there's no clear guidance on what moveable technological heritage is, and when it should be classified as "significant", much of Australia's moveable engineering heritage is in danger of being exported.
This was highlighted last year, when the Federal Government intervened to stop Holden's first racing Monaro from being auctioned to an overseas buyer.
A 2015 review recommended updates to the Protection of Movable Cultural Heritage Act, including a simplified definition of moveable heritage (including technological heritage) and export restrictions for any heritage items over 50 years old. The changes have broad political support, but have not yet been implemented.
Engineers Australia's policy division is using its relationship with government to help advocate to make these changes a priority.
"We want to make sure the onus is put on the person taking heritage out of the country," Engineers Australia Policy Advisor Michael Bell told create.
Engineers Australia has also written to the Federal Environment Minister to discuss including moveable heritage in the Australian Heritage Strategy.
Hogg said Australia is behind other nations in recognising its importance.
"In Europe, industrial heritage is up there with castles and cathedrals," he said, adding that European tourism expos on industrial revolution technology had attracted a lot of interest, and that the UK had donated the proceeds of its national lottery to heritage restoration.
"In Europe, industrial heritage is up there with castles and cathedrals."
Maintaining the knowhow
To keep our engineering heritage running, Hogg said we need to protect the intangible aspects of it, or "the stuff in engineers' heads".
Engineers Australia raised this in its letter to the Environment Minister. The organisation has also partnered with the University of Canberra to develop a course that will teach engineers and other heritage professionals to apply heritage management principles and solve common problems.
The course will also cover how to apply specialist engineering knowledge, including those which use modern technology, to work on heritage projects.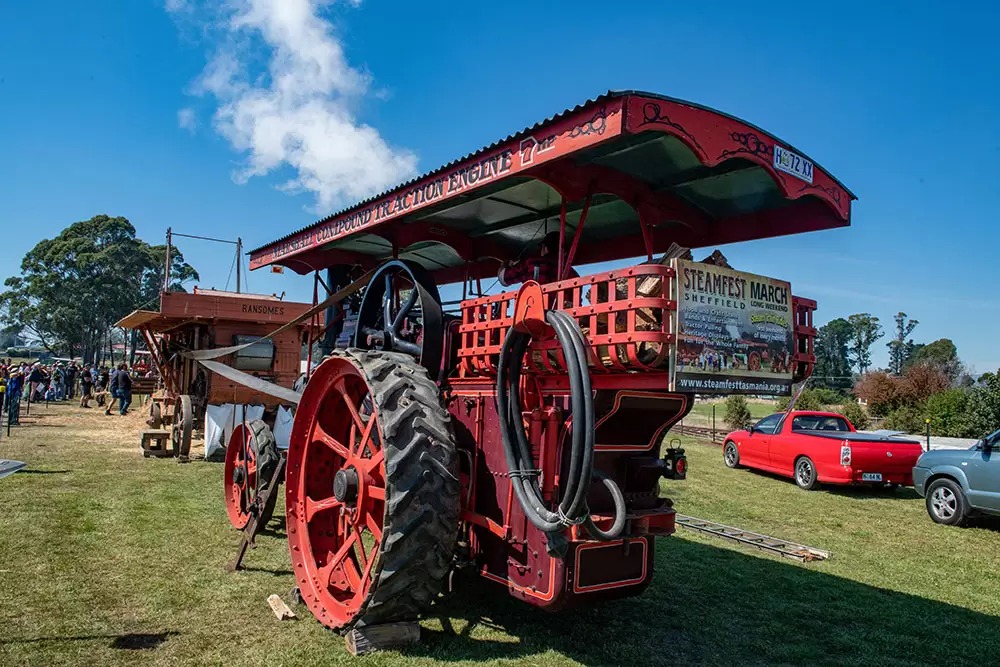 Hogg said methods such as 3D-scanning and printing had great potential to be used in analysing and restoring historical technology. For example, these techniques, along with modern materials analysis methods, were used by a team in Castlemaine, Victoria, to rebuild the engine block of the Delage racing car that won the 1914 French Grand Prix.
Another big problem facing the future maintenance of moveable engineering heritage is the ability to pass on the knowledge and inspiration to younger generations.
Hogg said one way to address this issue was through Engineering Heritage Australia's mentorship program, which places engineering students with volunteer-run heritage organisations. One student made a finite element model of a 1930s wooden aircraft spar.
"She was really interested in applying 21st century knowledge to a 90-year-old aircraft," he said.
Working engineering heritage is also a fantastic tool to inspire and educate the profession's future practitioners in their early years.
"It's engineering in the raw," Hogg said.
"In a heritage artifact you can see how engineering started from first principles and how it developed over time."
"In a heritage artifact you can see how engineering started from first principles and how it developed over time."
Bigger than any individual organisation
Martin said he would like to see Engineering Heritage Australia providing training and management support for all moveable engineering heritage.
"They have a mandate to do that as they are across the technology in all its shapes and forms," he said.
Engineers Australia's Bell said that the organisation was also working with state, territory and Commonwealth governments to raise awareness of the importance of preserving and maintaining the country's moveable and intangible engineering heritage.
"It's a relatively unknown issue, but it has significant consequences," Bell said.
Martin agreed that government support was important.
"Government has to help. It's too big for any individual organisation," he said.
Martin would also like to see engineers get more involved at a community level.
"It would be good to have engineers recognise heritage organisations are a good place to spend their volunteer years after they retire," he said.
"Their skills are really needed in the sector."