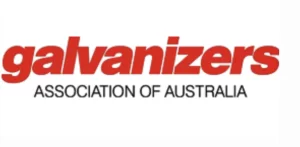 When galvanized steel starts to show its age, it can be tempting to simply replace it. But in most instances, the steel can be regalvanized, restoring it to an as-new condition.
If left unprotected, steel will corrode in almost any environment. Hot-dip galvanizing performs an invaluable service by providing a physical barrier to protect steel from corrosion.
Robust and easily dismantled for reuse when there's an initial modular design, galvanized steel doesn't simply need to be thrown in the tip when it starts to show signs of wear and tear. It can instead be reused in multiple construction lifecycles.
"The major benefit of regalvanizing steel is that it eliminates the need to manufacture a new product and therefore use more raw materials. It also prolongs the life of the original asset," says Ann Sheehan, Corrosion and Sustainability Officer, Galvanizers Association of Australia (GAA). 
"If the steel's original coating has been consumed and you're reinstating a galvanized coating, that's going to last as long as the original coating did. Regalvanizing is an excellent, cost-effective and sustainable solution."
Regalvanizing steel in action
In 2019, six 32.5m high light towers at the Port of Portland were looking worse for wear after about 50 years of service. 
Situated at Australia's most southern mainland port, the Port of Portland is classified as a C5 environment. These are environments which are highly vulnerable to corrosion and require special protection. Extreme weather conditions resulted in the Port being exposed to winds and sea spray directly whipped up by the Great Australian Bight and Southern Oceans.
The Port is also exposed to highly corrosive fertiliser dust released into the atmosphere by the unloading of trucks and loading of vessels at the Incitec Pivot operation next door.
Given the harsh C5 environment, the light towers had deteriorated. Before the towers were rendered unsafe and no longer fit for service, the Port of Portland embarked on a refurbishment program.
"The process of regalvanizing the steel was relatively straightforward," says Denis Coppe, Customer Services Manager, Geelong Galvanizing.
"You don't need to do anything more than you would for a normal piece of steel that's being fabricated. The only additional part of the process is stripping what's left of the existing (zinc) galvanized surface. The steel sits in our processing and cleaning tanks for a longer period than if you're fabricating steel from scratch. Occasionally the surface needs to be sandblasted if there are specific contaminants such as paint."
Bringing home the benefits of regalvanizing
By refurbishing the lighting towers – rather than replacing them – the Port of Portland has saved thousands of dollars through material reuse and reducing manual labour. 
"The Port has chosen quite a cost-effective path by opting to regalvanize. The client eliminates some major costs in engineering and design, the manufacture of raw materials, and refabrication," says Coppe.
"There are huge time savings on the project, too. You don't have engineers redesigning nor the need to fabricate the whole structure again."
The process for regalvanizing steel: Port of Portland Light Towers
Pre-galvanized segments showing the overall condition of the Light Towers 



Entering treatment baths to clean the steel


Post-galvanized segments before assembly

The steel structure in situ after regalvanizing
Importantly, regalvanising steel carries major environmental advantages. 
The hot dip galvanizing process extends the life of the steel by over 50 years in a C3 medium corrosive environment. It also releases 95% fewer greenhouse gas emissions than replacing the structure.
"All the material is repurposed and re-used, rather than ending up on the scrap heap. There are also energy efficiency savings, eliminating the resources required to manufacture new steel and then fabricate a new structure… Its lifecycle just keeps going."
If the long life of galvanized steel eventually ends, steel and zinc are recycled together – without loss of properties. Approximately 90% of all structural steel in Australia is recycled. Any zinc that remains on the steel is captured as dust in the steel recycling process and then sold as a valuable commodity to be reused.
Consider regalvanizing from the get-go
Regalvanizing can't be an afterthought. "It needs to be front of mind during the design phase," says Sheehan.
"If you want a structure to be reused, it needs to be easily disassembled into modular segments, instead of the sections being welded together, so that regalvanizing can happen down the line."
Engineers also need to make sure the type of steel they use can be galvanized.
"Nearly all structural steels can be, but there are a few harder steels (>340 HV) that can't be, while some free machining steels can also cause a problem due to their high sulfur content."
"If it's not able to be disassembled then it would need to be replaced, or it might be possible to refurbish it by painting or thermal spraying the structure on site, but that can have a lot of emissions associated with it and possibly a shorter service life than the original galvanized coating. Regalvanizing is definitely the better alternative."
Want to learn more about regalvanizing? Check out GAA's Guide to the Durability of Hot Dip Galvanizing