Geoengineering is a controversial topic. But one engineer advocates for at least exploring if it could work to combat climate change – in case it becomes our only option.
It's likely you haven't thought a lot about geoengineering. Discussion about the issue within Australia is "almost being avoided", according to David Karoly, professor of atmospheric science at University of Melbourne, with "very little discussion of it in what might be called mainstream science".
Even among those focused on the problem of climate change, geoengineering (also known as climate engineering) is unpopular, with climate scientists almost universally opposed.
Dr Hugh Hunt, reader in engineering dynamics and vibration at Cambridge University, said it's a fringe subject, but definitely one worth studying; while the arguments against using it are strong, the arguments for not at least researching it are weak.
Because if worse comes to worst and extreme measures are needed to mitigate climate change, then these measures had better be well understood, he argued.  
"I feel as if a lot has been done to establish the principles, but very little has been done to develop the practice; the large scale, how are we going to do this for real … the engineering side, the 'how do we actually do it?' side, is very poorly covered," he told create.
What is geoengineering?
Hunt, who is speaking at the upcoming Climate Adaptation Conference 2018, has a diverse collection of professional roles. In addition to being a senior engineering academic at Cambridge, he is the Keeper of the Clock at Trinity College, has made several well-received documentaries for Channel Four and SBS, and keeps a busy schedule of outreach commitments, with his public engagement earning him a Royal Academy of Engineering Rooke Award in 2015.
He has also researched solar radiation management (SRM) approaches to geoengineering through the Stratospheric Particle Injection for Climate Engineering (SPICE) Project.
"I've always been interested in how we, as engineers, help to improve the acceptability of things like wind, tidal and solar [power generation]," he said.
SRM is one of two broad families of climate engineering. The other is carbon dioxide removal, which includes sequestration, biochar and fertilising algae with iron to encourage CO2 absorption.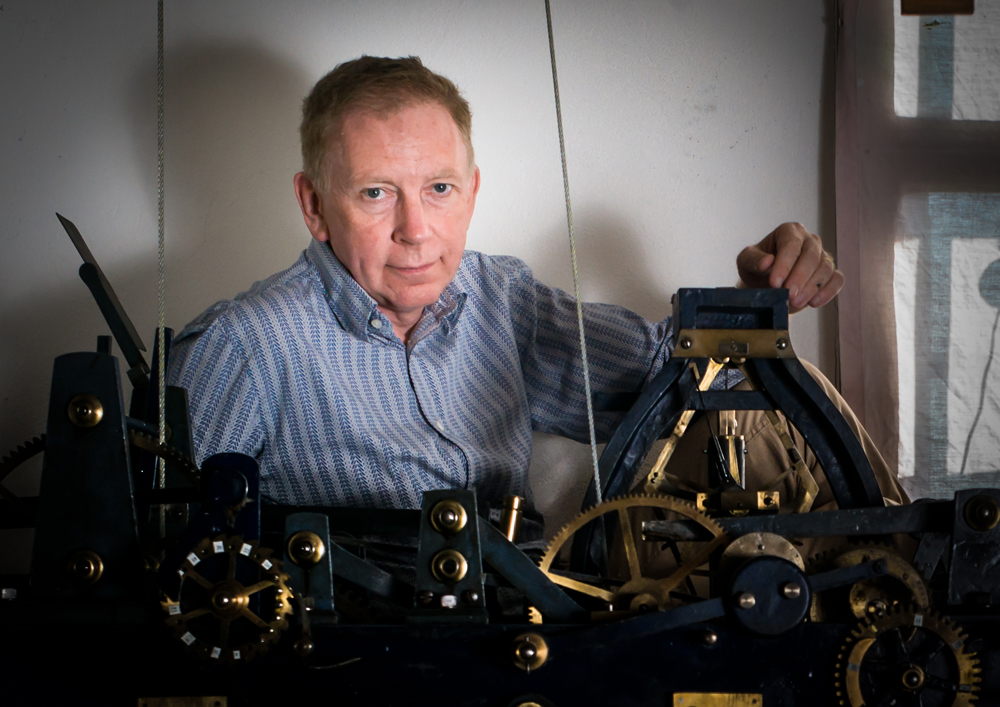 Hunt's past work has focussed mostly on SRM methods of climate engineering. The SPICE Project attempted to nudge SRM principles from the theoretical and computer modelling stage towards implementation. The general premise is that small, micrometre-sized particles are injected into the Earth's atmosphere to prevent some of the Sun's rays from coming through.
The climate effects generated by this method can occur naturally, like what was observed after Mount Pinatubo erupted in 1991. According to NASA Earth Observatory, about 15 million tons of sulfur dioxide were emitted, and "over the next 15 months, scientists measured a drop in the average global temperature of about 1 degree F (0.6 degrees C)."
Human efforts to produce such results are slow going, however. No effective, scalable method to deliver particulate matter at altitude (20 km is proposed) has been tested. As part of SPICE's work, the team wanted to investigate a scaled-down version of a proposed delivery system using a long hose, but there are logistical hurdles to clear.
"It has to be safe and the dynamics of a 20 km hose passing up through storm clouds is amazingly complicated," Hunt said.
The team started with an environmentally benign experiment to spray water from a tethered balloon at a height of 1 km. It never happened due to a patent issue and lack of governing rules to operate under. The scrapped trial also highlighted the sensitivity of the topic.
"We were a bit naive to think our experiment – a small balloon at 1 km pumping a bathtub full of water during a week in summer over drought-stricken Norfolk – would be allowed," he said of the cancelled field test.
A pound of cure
Hunt acknowledged that before either of the proposed methods (SRM and carbon removal) get anywhere near deployability, there's a lot of science, engineering and serious discussion needed.
All geoengineering possibilities have concerns attached to them, which can't be ignored. There are possible unintended consequences (the topic of last year's poorly received movie Geostorm), and accusations of masking rather than dealing with a problem. The climate might cool down, but carbon dioxide levels and sea acidification will continue rising.
But the clock is ticking: the Arctic might be ice-free in the next few years, extreme weather and sea levels are on the rise, and there's a risk of methane being released from melting permafrost, perhaps resulting in runaway warming.
"Of course we must stop burning fossil fuels, but we're not doing that. I suggest we explore engineering solutions for reflecting sunlight into space by means of stratospheric aerosols," Hunt said.
"These technologies are controversial, but we can't ignore their existence and their potential potency.
"The really difficult bit is how and when we would start to do large-scale, outdoor experiments to check if the techniques are safe and scalable. If we've got to rely on geoengineering, which we might in the end, we'd like to know that it's going to work."
Dr Hugh Hunt will be speaking about looking beyond traditional approaches to address climate change at the Climate Adaptation Conference 2018.