What better way for Australia to lead the sustainability charge than hosting a climate-positive Olympic and Paralympic Games?
At the end of last month, Engineers Australia and world-leading engineering and advisory firm WSP conducted an executive-level roundtable discussion on Connecting Changemakers: Building a carbon positive legacy.
Senior leaders across engineering, governments, education, economics and industry gathered to discuss how to forge a sustainability pathway in Australia and beyond.
One event that could usher in sweeping change was the focal point of the conversation – the Brisbane 2032 Olympic and Paralympic Games.
With stakeholders including the Australian Olympic Committee and Brisbane's 2032 Legacy Committee, along with athletes, businesses, and the wider community, Mark Bonner, Climate Change Program Lead at Engineers Australia, says the event could be a climate game changer.
"There could be no more timely or relevant discussion than this roundtable on the commitments to ensure the success of the Games, and what they mean for Australia, Australians and associated climate and sustainability impacts more broadly," he says.
Here are some key insights from the roundtable.
The Games could serve as a prototype for wider change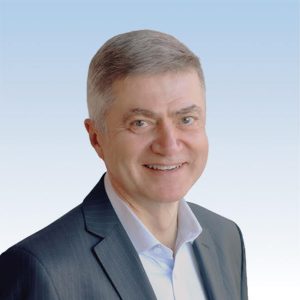 Given the Olympic and Paralympic Games are highly visible worldwide events, they serve as exemplar projects for changes that need to be made around decarbonisation, says Guy Templeton, CEO Asia Pacific at WSP.
Declaring the Games as a carbon-positive event, was a vital first step, with industry typically following suit when a project or program proponent sets out a clear objective.
"In other parts of the economy, for instance, lower carbon materials aren't specified in procurement which means the industry doesn't innovate to the degree that's possible," says Templeton. 
"Whereas with the Olympics, there's been a very clear statement right from the start." 
A key legacy outcome of the Games will be Australia's international reputation, says Bonner. 
"Substantial investment in the Games is being budgeted for, and this in turn will create deep opportunities for just about all sectors, and near zero and zero emissions technologies," he says.
Collaboration is the key to success
Exploring the theme of 'Connecting Changemakers', the roundtable recognised that the engineering profession is stronger and more influential when it collaborates with other important professions, public institutions and the wider community. 
"This is especially true given the Games' current and future demands on engineers, quantity surveyors, architects, businesses and governments alike to deliver inclusive, accessible, affordable and sustainable infrastructures on a whole-of-life engineering basis," says Bonner.
The need to change business models by all involved was a key insight identified to rise to this challenge.
"Business indicated that their engagement on a more collaborative basis could benefit governments by leveraging respective professional specialisations more efficiently, while simultaneously helping to minimise the transaction costs commonly associated with competitive public procurement processes," says Bonner.
The Games will be a goldmine of innovation
The Games has the potential to unleash a raft of innovation and ideas to meet sustainability challenges, says Templeton.
"At a precinct level, where there's been a strong commitment around sustainability, engineers will work out how to meet that objective," he says. 
"Suddenly, you start having photovoltaic cells or water recycling systems that never would have been put in if it wasn't for the challenge that came from the project."
"Substantial investment in the Games is being budgeted for, and this in turn will create deep opportunities for just about all sectors."
Templeton expects there will be plenty of innovation around the operational carbon footprint of the Games, particularly around energy systems such as heating and cooling.
"As things move towards being carbon neutral or positive, this is where we see a lot of innovation," says Templeton. 
"For instance, some Australian hospitals are now designed as all-electric, with no gas boilers. That wouldn't have happened unless there was a sustainability imperative."
Further initiatives to be expected include long-lived and carbon neutral infrastructures, enhanced circulatory materials use and the use of nature-based solutions, greater embedded and distributed generation for sectoral electrification, and important offsetting arrangements, says Bonner.
Another exciting aspect of a climate-positive Games is that it will assist the transition towards high-value jobs, particularly around design, says Templeton.
"You could design and build a stadium in the same way it's been done for 20 years," he says. "But if you actually want to make that stadium sustainable, identifying the jobs and insights that it requires is a different challenge."
Youth and academic intelligence should be leveraged
Industry and Games partners should harness the intelligence of universities and younger generations to help solve decarbonisation challenges, says Templeton.
Australian universities might rank highly in terms of producing original research, but commercialising these insights is the missing link.
To tap into academic intelligence, better connections between business and universities are required, says Templeton.
"If you take something like the Olympics, which has scale and duration, you can engage in meaningful conversations early on and see whether some of the technical problems can be solved together," he adds. 
When it comes to areas such as energy transition, Templeton says there's plenty of ideological positioning in the market, and consequently, the media. 
But the best way to cut through the noise is for robust evidence-based views to prevail.
"If we wait for standards to lead, we could suffer from paralysis by analysis."
"Universities have the ability to put forward impartial analysis of the trade-offs and options we need to go through," he says.  "They deserve to have a bigger seat at the table."
Young minds that are up to date with the latest technology should also have a louder voice, Templeton thinks.
"Generally speaking, younger people feel a greater sense of urgency around decarbonisation," he says. "The next generation is more committed to saying 'we've got longer left on the planet, we see the issues more clearly and we don't have vested interests."
Standards will likely follow industry progress
The success of the Brisbane Games, and those of the preceding hosts Paris and Los Angeles, will depend on great engineering and efficient project and supply chain management, says Bonner.
Encouraging all commercial partners and suppliers to comply with internationally accepted standards of sustainability, transparency including disclosures, and carbon neutrality is equally important.
The roundtable discussion ended in almost unanimous support for sustainability-relevant standards, universally acknowledged as fundamental to great engineering design, construction and operation of the Games infrastructure, says Bonner.
"But the corollary was also that the perfect should not be the enemy of the good in simply serving to delay the Games as a critical catalyst for great social, economic and environmental outcomes for all Australians in the interim," he says.
In the race to limit global warming to 1.5 degrees Celsius, there is little to no time to waste, agrees Templeton.
"If we wait for standards to lead, we could suffer from paralysis by analysis," he says.
"It's a matter of industry practitioners understanding the direction we need to move, collaborating and getting on with it, while measuring what we can."