This year's NAIDOC Week theme, Always Was, Always Will Be, recognises First Nations peoples' long occupation of the continent and their role as Australia's first farmers, astronomers and engineers.
When Dennis Jose, a descendant of the Yidinyji Nation in Far North Queensland, and Grant Maher, a descendant of the Gumbaynggirr and Biripi people from Northern New South Wales (NSW), decided to study engineering, neither of them had met an Indigenous engineer.
They are now dedicated to ensuring the next generation of Aboriginal and Torres Strait Islander youth is aware of the world of opportunities offered by engineering.  
Pioneering pathways 
Both men had a similar path into engineering.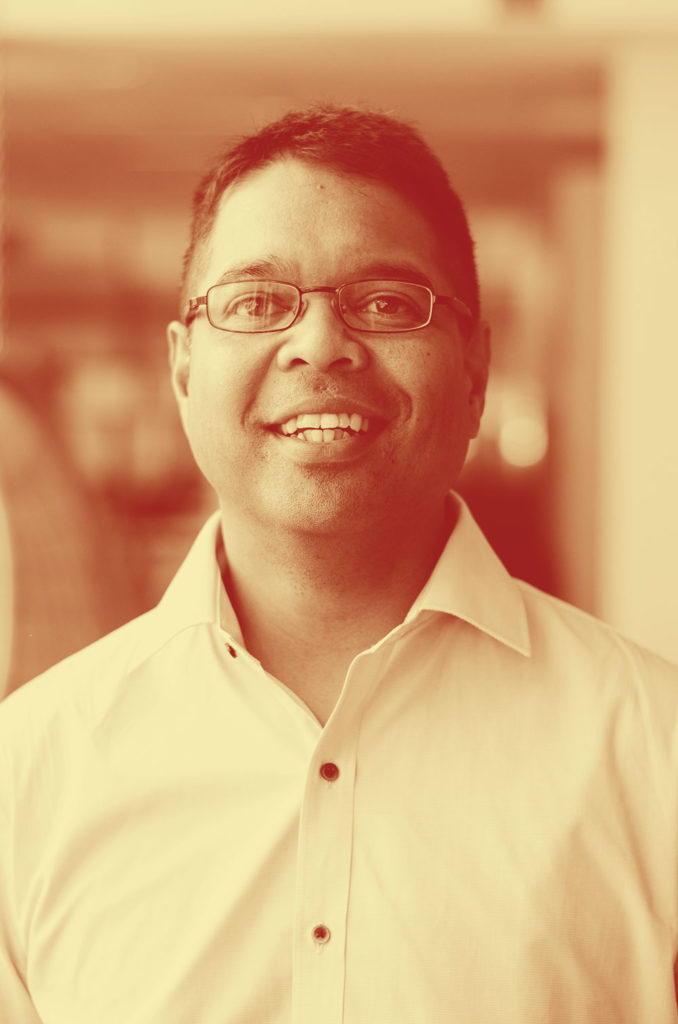 Jose grew up in Innisfail in Far North Queensland and decided to study civil engineering after a State Government program enabled him to visit a university for the first time. He completed a Master of Environmental Engineering and is now a Certified Practising Project Manager who runs his own company, Jabin Project Management, which he founded in 2016.
Jabin is one of only a handful of Indigenous-owned engineering consultancies in Australia. 
Maher, a member of Engineers Australia, as well as a Fellow and a Chartered engineer, grew up in Cabarita Beach in Northern NSW. In Year 10, he attended the inaugural Indigenous Australian Engineering Summer School, run by Engineering Aid at the University of Sydney.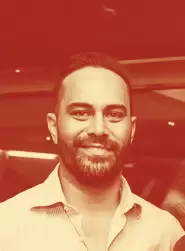 "I loved it, it really set me off into engineering," Maher said.
Maher became the first Indigenous student at the University of Sydney to complete a double degree in engineering and commerce. 
After working as a structural engineer, he completed a Master of Design Science, Sustainable Design, and now specialises in façade engineering. 
Jose and Maher both have extensive experience in the corporate sector but joined forces earlier this year to offer project management and façade engineering services through Jabin Group.
They plan to develop a program that will attract young Indigenous engineers by enabling them to work directly with senior engineers, gain experience in mainstream engineering and be involved in community projects.  
"One of the biggest things about having Indigenous people in engineering is it ensures the design and technology is appropriate to the community."
Creative solutions
Examples of Jabin's current projects include project manager and contract administration services for a new Army Depot at Tweed Heads, NSW, for the Department of Defence, as well as engineering and design review and procurement management services for the façade systems being delivered by a subcontractor for Lendlease, as well as the Randwick Campus Redevelopment in Sydney.
One of their most interesting projects, currently in development, is a collaboration between Jabin and a sustainable and affordable housing development company, which involves designing and producing portable, sustainable, cyclone-proof housing for use in remote and regional communities in Australia and the South Pacific.
"They come as a flat pack and can be put up by local people within 16 hours," Maher said. 
"The whole idea is you can put them up and take them down quickly and move them around. It's a new version of a community-based arrangement rather than the current social housing, which doesn't fit with the remote idea of family and working. They could also be used as emergency housing if a cyclone goes through."
The sustainability aspect comes from the building materials and passive design for cooling to avoid the use of air conditioning. 
Challenges with the concept include ensuring the materials can withstand Category 5 cyclones. 
"Designing for Category 5 cyclones using timber or plastic can be a challenge because you need to dissipate the energy impact from debris," Maher explained. 
"With wind codes, you have to project two types of debris to simulate the impact on the façade. One is a specific size of 4 kg timber and another is an 8 mm diameter ball bearing. You need to be able to demonstrate you can prevent those projectiles from penetrating the façade."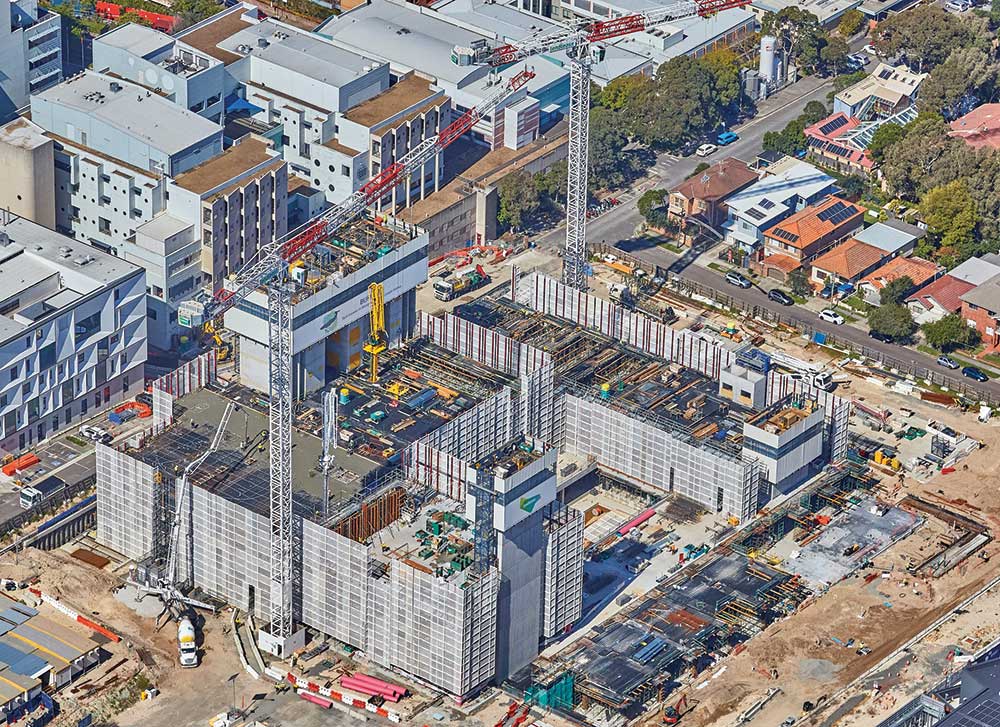 Building the pipeline
Both Jose and Maher are keen to see more Indigenous people enter the engineering profession.
"One of the biggest things about having Indigenous people in engineering is it ensures the design and technology is appropriate to the community," Jose said. 
"This means not making technology too complex and choosing systems so communities can maintain infrastructure themselves. If it's too technical and they need to fly someone out every two months, that's a lot of money they could be spending on other services. The community members should be involved in the design process, and communication styles appropriate to communities then becomes an important factor."
A major stumbling block is a lack of awareness about engineering as a career choice. 
"There's such a vast array of things you can do within engineering," Maher said. 
"A really big thing is to get that awareness and education out to kids, especially in regional and remote areas, because they don't get the same opportunities you get in the city.
"We want to explain what engineering is so people can get involved in it and say, if I am really thinking about changing or helping my community, there's other pathways to do that; it doesn't always have to be the health or legal professions."
The Indigenous Engineering Group
Maher leads the Indigenous Engineering Group (IEG) at Engineers Australia.  
"Community members should be involved in the design process, and communication styles appropriate to communities then becomes an important factor."
"The whole purpose of the group is to create a support network for Indigenous engineers around Australia, help grow the numbers of Indigenous engineers and get Indigenous kids involved in engineering," he said.
The group plans to expand into events and initiatives, especially in remote areas, to promote understanding about what young people can do with engineering and the different pathways for education. 
Justine Romanis, National Manger Professional Diversity and STEM, said Engineers Australia is developing an Indigenous Engineers Strategy and a Reconciliation Action Plan, in consultation with the IEG.
"Engineers provide solutions for complex problems, and our engineering teams need to represent those communities they serve in their entirety," Romanis said. 
"The Indigenous population represents 2.77 per cent of the overall population in Australia, yet only 0.7 per cent of university qualified engineers."
Australia's first engineers
"We had thousands of years of living harmoniously with the land," Maher said. 
He believes Australia needs to start looking at how it works with the environment and sustainable initiatives.
"Reduce our consumption and waste and come back to that original thinking where you are at one with the land," Maher said. 
"We are now trying to implement these ideas into current designs. It's important to understand these are not new ideas; they have been around for thousands of years. I think that's where tapping into Indigenous peoples' perspectives may drive different ideas within the engineering space."