The pathway into an engineering career will look very different 10 years from now, according to a model co-developed by industry, government, education and union leaders.
A high-achieving student graduates from school and enters an advanced apprenticeship program with an engineering firm. As they complete the advanced apprenticeship program, on their way to becoming an engineer, formal education is delivered via a series of customisable "stackable" modules based on skills and capabilities that are co-designed and co-delivered with industry and business. 
Pathways to graduate engineering careers will be very different, allowing for greater diversity of incoming students with a broader range of backgrounds and talents, supported by bespoke learning pathways enabled through new generation digital education platforms.
Once a graduate becomes a practising engineer, they will need to keep learning as technological advancements continue to transform the engineering practice at a rate never experienced before. In fact, a form of 'micro-credentialing' delivered at scale and transferable between institutions will be required to ensure their knowledge is always up to date. 
Engineers will be working in a time when consumers have greater choice than ever. For example, when they make an online purchase they won't just choose the size and model of a mass-produced product, they will customise it extensively. Products purchased are one-of-a-kind, rolling off the production line as a 'batch of one' in real-time.
At the point of manufacture, employees will work with AI-driven tools and autonomous machines that remove any low-value, repetitive, dangerous work, and self-learn and adapt in real-time to changed requirements and operating conditions. Workers will focus on, and excel at sourcing and applying information using digital technologies, design, decision making across complex networks and systems, relationship building across different geographical locations and time-zones, complex problem solving and lifelong learning. Digital skills and cognitive skills will become essential power skills in the workplace.
The machinery will be flexible and autonomous, fuelled by data and constantly improved through machine learning. Its designers and operators will be highly educated not just in the mechanics of engineering but also in data science and, importantly, in what were once known as 'soft skills' and are now regarded as essential capabilities.
This is the future of manufacturing, of engineering and of industry. This is Industry 4.0. And it's on its way, ready or not. 
This article talks to representatives from three sectors that will help shape what this future looks like. From education, Professor Aleksandar Subic, Deputy Vice-Chancellor and Vice President at RMIT University. From industry, Jeff Connolly, Chairman and CEO of Siemens Australia. And from unions, Andrew Dettmer, National President of the Australian Manufacturing Workers Union.
Each of these men have been intimately involved in making Industry 4.0 an Australian reality.
Over a decade of global research
Industry 4.0 is not a new-fangled idea created by a marketing team, it is a heavily researched and carefully prototyped model of the near-future of manufacturing – experts say the basics need to be in place by 2030.
Around a decade ago the German government recognised changes in the industrial landscape. They brought together thought leaders from across industry, government and academia to figure out how to prepare for the future.
In 2014, the German chancellor at the time, Angela Merkel, attended the G20 summit in Brisbane. Discussions between Chancellor Merkel and then-Australian Prime Minister Tony Abbott resulted in the development of the Australia Germany Advisory Group. While working on ways to improve bilateral relations, they agreed to cooperate closely on Industry 4.0. 
That led to the development of the Prime Minister's Industry 4.0 Taskforce, which has worked closely with its German counterparts ever since, including major industry corporations such as Siemens, to prepare best practice modelling for the future of industry.
Much of the focus of this modelling is on industrial manufacturing processes and educational systems. After all, if the world described above is the future of industry, we're going to need many more engineers with advanced digital skills.
It's education, but not as we know it
"For decades, industry has viewed graduates from post-secondary education as finished products, because that model fit the needs of the time," says Jeff Connolly, Chairman and CEO of Siemens Australia. 
Last year, the federal government appointed Connolly to lead a scoping study of Australian research commercialisation by universities. In February of this year, the government announced its $2 billion 'Research Commercialisation Action Plan' in an effort to align Australia's research with the six priority sectors.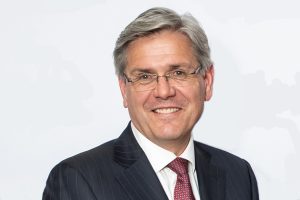 "If you believe the fourth industrial revolution really is a revolution, then the extent and the volume of change in skills and capabilities that are going to be required is something we've not seen before," says Connolly.
The question then, he says, is whether it is still okay for industry to sit back and wait for the finished product from universities.
"At some point you say, 'Well, shouldn't we do this together? The German approach of having student engineers participate in an apprenticeship with a firm is something that would work in Australia. But here, that notion of a closer integration between employers and the education of their employees is something I think that is still missing."
Professor Aleksandar Subic, Deputy Vice-Chancellor and Vice President at RMIT University, is another member of the Prime Minister's Industry 4.0 Taskforce. He says these changes to the fundamental structure of post-secondary education have been in the works for some time, since well before the COVID-19 disruption.
"We started programs like the national Industry 4.0 test labs network, piloted Industry 4.0 programs like advanced apprenticeships and degree programs in digital tech, and looked at skill-based education well before COVID-19," says Subic. "What the pandemic has done is accelerate the digital transformation across industry and society."
The government is necessarily deeply engaged in this process in line with our national strategy, and is supporting a range of pilot programs with seed funding, he says.
"This is not just about technology, but rather it is about a societal transformation. Hence, our work involves a broad and inclusive stakeholder base, including unions as a critical partner. We've learned this approach from German experience. If you want to transform workforces and industry, you have to have all the stakeholders working together in partnership."
That's going to be the secret sauce in the recipe for success, the experts in the Industry 4.0 Taskforce say – collaboration between industry, education, government and unions.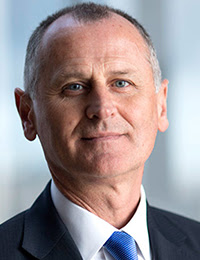 "No one can do it alone," says Subic. "And we need skill-based education because skills are fundamental to any qualification or job, from trades to PhDs."
Central to the process has been a rethinking of how we understand what 'skills' or 'capabilities' mean, and how they are identified, developed, applied and assessed. This led to a re-think of the relatively rigid structure of education within a fragmented education ecosystem. The solution, if it's to be relevant and skills-based, is about developing an integrated education and training ecosystem, and modularising education and training in partnership with industry and business, says Subic.
"People can take bite-sized courses over the lifespan of their careers, when they need it and when it suits them. Those bite sizes add up and will be recognised and transportable nationally. New generation digital micro-credentials platforms are needed for this model."
Where do unions stand?
Vital to the transformation management process is the collaboration with the institutions that represent workers. Andrew Dettmer, National President of the Australian Manufacturing Workers Union, is a leader who has been deeply involved in Industry 4.0 discussions for many years.
"What we're interested in is a positive outcome for the workforce that we represent and the industries in which they work," says Dettmer. "For us, skills and training are absolute bread-and-butter issues. That's why I'm involved with the Industry 4.0 manufacturing forum. Training and skills make a real difference to workers' lives."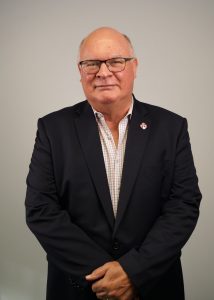 When good technology is adopted within a workplace, says Dettmer, processes, productivity, innovation levels and outcomes all improve.
Workplaces that don't become obsolete will adopt advanced technologies. Because of that, says Dettmer, "workers must look at their skills as they exist right now, and look at what they need to perform with the new technology. 
"Certain cognitive skills will be the gateway into Industry 4.0 for workers," he says.
The transformation has the support of the union movement as long as there is a process in place to identify and develop the relevant skills, says Dettmer.
"People want to work in new, exciting and fulfilling jobs;  they want to develop their skills," he says. "And actually, those skills are critical to the advancement of Australia. We all want to see Australia prosper and we all want good, rich, interesting jobs in which we and our kids can be employed."
Siemens is running a monthly competition series where customers can win amazing technology travel experiences that showcases how their technology transforms the everyday. The competition is now open. Click here for more information.