On the whole, Australia's education system does a good job, but when it comes to STEM skills it can always be better.
What comes first: demand for STEM skills from industry, or student interest in STEM careers based on education? It's probably a bit of both, because education and industry mutually benefit from investment and interest in STEM disciplines.
Demand for STEM skills continues to increase, but Australia still has trouble securing a robust pipeline of STEM talent from primary school through to graduate placement.
This problem was the focus of a report to education ministers from the STEM Partnerships Forum, chaired by Australia's Chief Scientist Dr Alan Finkel.
Insights gleaned from research, surveys and consultations form the basis for a series of recommendations for what makes a great industry-school partnership, as well as suggestions for how performance can be measured and improved year-on-year.
Taking stock
In terms of science and maths proficiency, Australia is solidly middle of the pack compared to other OECD countries, said Dr Finkel. To catapult ourselves to the top, complacency is not an option.
As he discovered, there's a lot of goodwill within the business community to boost STEM education, because many leaders are well aware of the benefits this investment can yield.
"None of them are so naive as to think they should be taking over education, but they feel they're there to serve and their motivation is truly a common-good motivation," Dr Finkel said.
"They're interested in doing what they can to maximise the capabilities of the future workforce."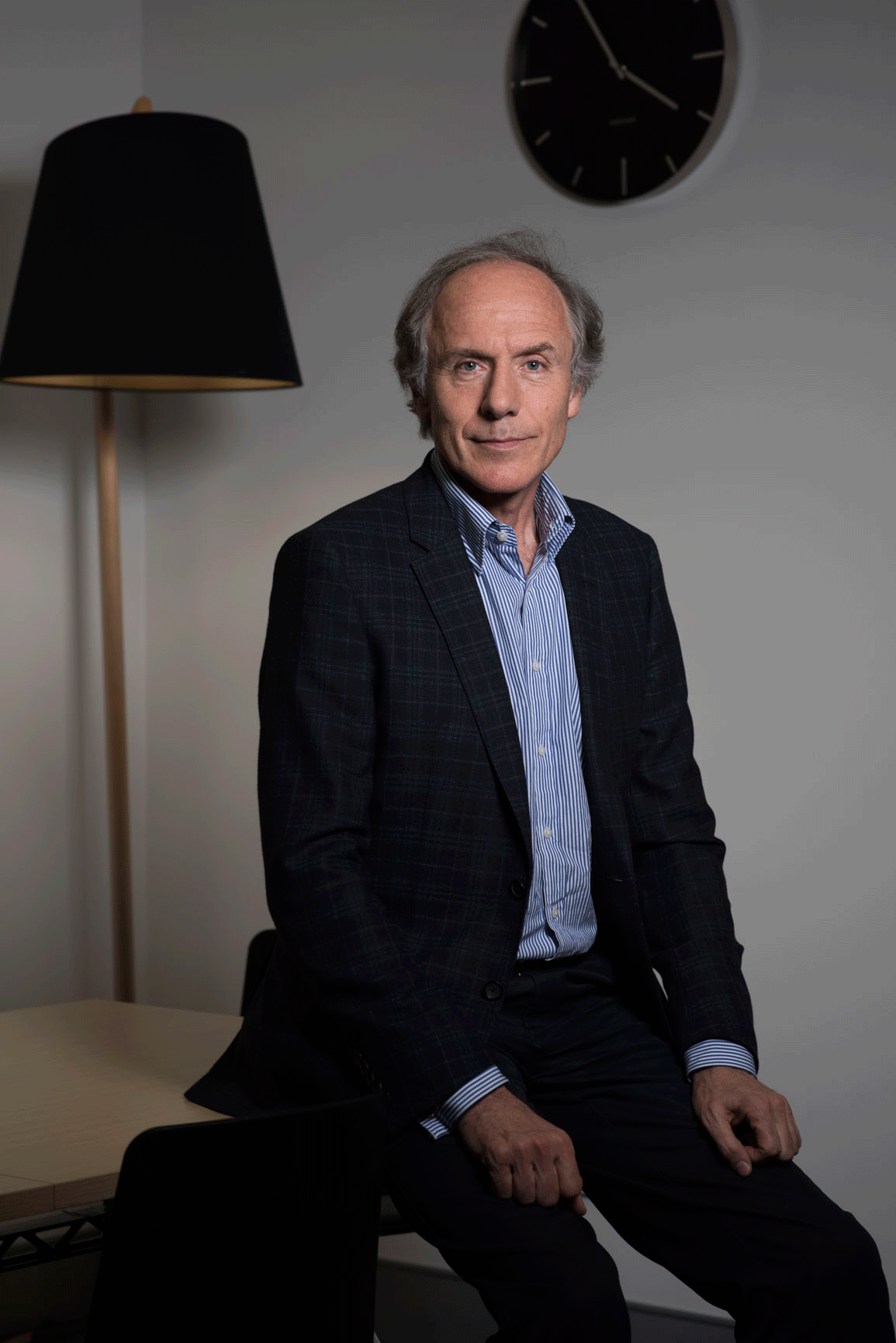 Support from industry has an important role to play in boosting performance in STEM disciplines, and there's ample opportunity for individuals and organisations in the engineering profession to get involved. In particular, they can showcase the exciting things engineers do on a regular basis to spark the imaginations of school-aged children.
"One of our recommendations is to encourage companies, when they're giving career advice or career presentations in schools, instead of sending in existing successful people as talking heads, work with teachers to present to the class real-world problems," Dr Finkel said.
"Children care about growing up and helping to solve the ravages of climate change or curing cancer and other diseases. Talk about the real-world problems first, and then introduce into the conversation the skills and career opportunities you might pursue if you want to solve these problems."
But spare a thought for time- and resource-poor educators – any new program must sit well with existing school syllabi to cut through an already loaded curriculum.
"The curriculum is crowded, teachers are overburdened, and schools might not have time to do a program, no matter how wonderful it is, if it's not going to tick the boxes for getting through the curriculum," Dr Finkel said.
Teaching the teachers
More resources for teacher development will help facilitate this. Too often educators are asked to teach outside their discipline, especially in maths, science and IT.
"Many teachers are quite a few years past their undergraduate courses, and they've not received the skills-based professional learning they deserve," Dr Finkel said.
One of the Forum's recommendations is for discipline-specific professional learning taught by an accredited intermediary, such as a university. This model also provides opportunities to further cement relationships between industry bodies and schools.
An example of the model in practice is Google's partnership with the University of Adelaide. Together the two provide a Technology 101-style course for teachers. Google lends its platform and content knowledge, while the University of Adelaide provides its teaching nous.
"University of Adelaide is the intermediary responsible for delivering the online courses, and Google provides resources, context and financial support to make it possible," Dr Finkel said.
This method seems to be working – about 10,000 teachers and counting have upskilled through this course.
"Doors of opportunity"
Another major problem the Forum highlighted is the subject-matter breakdown between secondary and tertiary education, which Dr Finkel found particularly concerning for engineering.
In past decades universities would attach mathematics prerequisites to courses to signal to teachers and students the importance of studying maths at an advanced level in Years 11 and 12.
But prerequisites are vanishing from course guides, leaving students unprepared for the level of maths attainment expected in many degree fields.
"I refer to prerequisites as the 'doors of opportunity'. You want to keep those doors open for as long as you can, and as soon as a student decides not to do maths in Year 11 or 12, bang – the door for engineering is closed," Dr Finkel said.
One thing that emerged from the consultations and anecdotal evidence was students are often advised to chase an ATAR score by opting for more heavily weighted subjects, rather than those that will actually set them up for success in STEM university courses.
"It's no longer clear to young people, their parents, their teachers or their career advisors what is the optimum mix of subjects for tertiary education opportunities."
Measure it to manage it
While international tests like PISA exist to test student science, numeracy and literacy, there are few ways to track richer metrics, such as proficiency with digital technologies, employment outcomes, and in-demand enterprise skills such as communication and entrepreneurship.
As such, it's harder to gauge how well prepared students are as they progress through the education system, and how different skills build upon each other. To remedy this, the Forum recommended a universal student identifier (USI).
"It's effectively a passport," said Dr Finkel. This 'passport' would come with stringent protections for student privacy, with ultimate control over which data to share resting with  students or their guardians..
"The new teacher or school administrator can look up what subjects the student learned, see comments from their past teachers, and then plan the best possible education for that student," Dr Finkel said.
"Having a USI makes it more practical for teachers to implement the kinds of personalised, student-centric education the Gonski review is recommending."
A USI would also make it easier to measure the effectiveness of programs designed to encourage diversity in STEM.
"If you have the data, you can do statistical analysis and actually get some idea of the long-term impacts of various interventions," Dr Finkel said.
"If you're worried about lower socioeconomic students, worried about the achievement gap between indigenous and non-indigenous students, or about more girls aspiring to STEM careers, then you can follow programs through the years and target investment at those that work."
(Main image: Students participate in a Me3D STEM camp, an example of an industry-education partnership designed to help students 'discover their inner engineer'.)