Dr David Lacey has worked as the lead geotechnical engineer on a number of major infrastructure and commercial developments. Here he answers our questions about what hooked him on geotechnical engineering, the value of niche roles and what it was like to be named the Young Professional Engineer of the Year in 2016.
create: What does your job at FSG involve?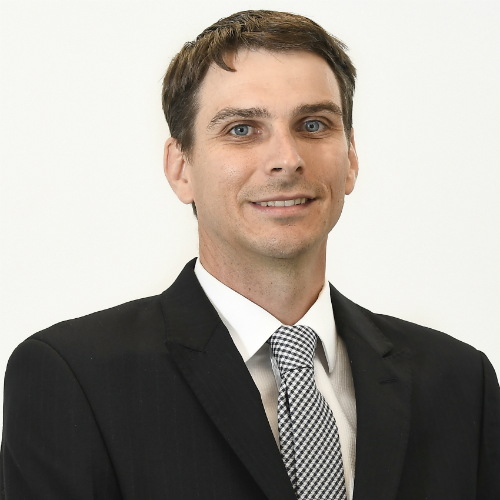 DAVID LACEY: I'm a senior geotechnical engineer with a boutique geotechnical specialist company [Foundation Specialists Group or FSG] that offers services throughout a project's lifespan, which means I get extremely varied work opportunities.
Day-to-day I can be working in roles that range from site investigation or validation fieldwork, as the designer of concept and detailed phase foundation solutions, or the provision of ongoing construction support on infrastructure projects as they are getting out of the ground. I've found it's a great mixture of office-based and site-based work, and I get to work on a wide range of projects and with a multitude of clients.
create: Which projects do you enjoy working on the most?
DL: I love geotechnical engineering as no two projects are ever the same. But I am especially interested in projects and clients who allow for elements of innovation within their geotechnical scope.
I've got a background in the development and adoption of new investigation tools that can accurately improve the field characterisation of the soil and rock materials that are to be used onsite. By improving the assessment of materials in situ, we can generally provide a more efficient geotechnical design, or identify materials re-use opportunities or processes that can result in cost or time savings to the project while still maintaining quality.
create: At uni, you did both civil engineering and geophysics. Did one lead to the other, or you decided to do that from the beginning?
DL: I started out in civil engineering but always thought I might be interested in geotechnical engineering. While I was doing introductory engineering geology subjects, I got inspired by our engineering geology lecturer's passion for the subject.
So I went and completed my geophysics honours degree between my second and third year of civil engineering, prior to returning to engineering. It was time well spent, as the fields of geophysics and geotechnical engineering have significant overlap and should be used in conjunction a great deal more than they currently are.
create: In 2016, you were named the Young Professional Engineer of the Year. How important was that award?
DL: Very important. It was deeply fulfilling to have been recognised by the wider engineering fraternity and to have received some validation that what I've been doing in my career to date was interesting to others.
I obviously enjoy what I do, but to have other engineers also identify the potential benefits of what I have been achieving – and the potential for others to incorporate the outcomes of my research into their engineering projects – was also very exciting.
However, receiving the award also widened my awareness of the great projects that we are currently undertaking as an industry, and only encouraged me to contribute even more to the great work we, as engineers, do daily.
create: Do you have any particular ambitions for the future?
DL: I really just want to keep doing interesting, challenging and innovative work on interesting projects. I've always found that in engineering, you get out exactly what you put in. I obviously have found a little niche that I enjoy working in, and I don't believe that I've ever had a dull day being a geotechnical engineer.
The challenges of bigger developments being constructed throughout the world means that there's going to be ever-increasing challenges in providing adequate support between the earth and the structures people want to build. In order for me to contribute to this being done as efficiently as possible, I want to keep developing the tools that I've been working with and see the results of this flow through to more efficient and cost-effective geotechnical design.