This month, metrologists will mark World Metrology Day by redefining the metric system. Here's why that matters so much.
If residents of Sydney's North Shore hear corks popping this month, they can blame the commotion on a band of very excited metrologists in their midst.
The cause for celebration will be World Metrology Day, marked every year on 20 May.
But 2019's festivities are something special: on this World Metrology Day, the planet will adopt a new, improved, and entirely redefined metric system.
"It is the most exciting time in metrology since 1875," the CEO of Australia's National Measurement Institute (NMI) Dr Bruce Warrington told create, without a hint of irony.
The National Measurement Institute occupies a sprawling campus nestled in parkland in the Sydney suburb of Lindfield. Inside is a panoply of instruments and gadgets, mechanisms and gewgaws, each one devoted to a different kind of quantification.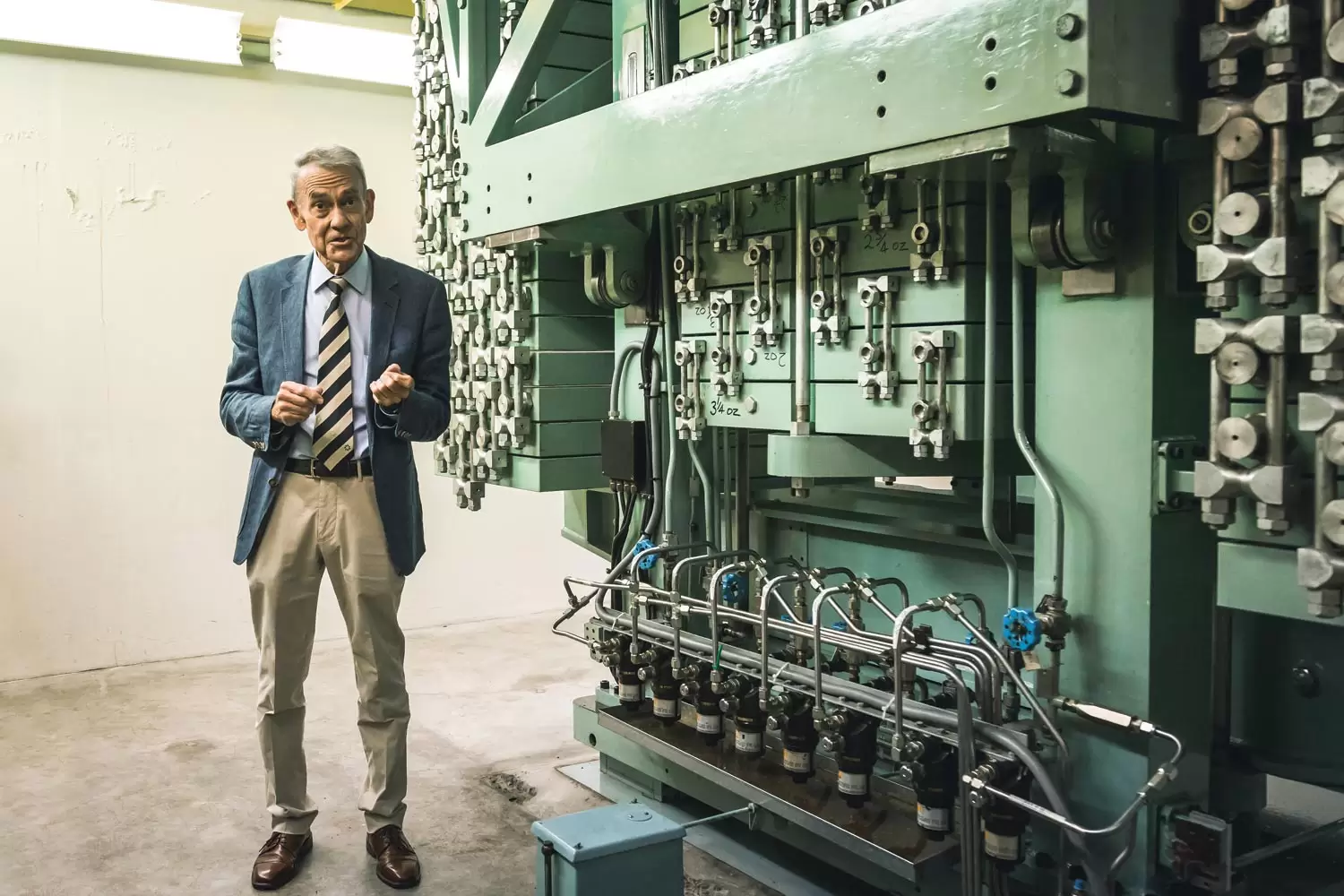 There are three-storey machines that measure massive masses, looming towers of lightning that test electrical insulation, and laser-assisted microscopes that delineate distances down to the atomic level.
It is a little like a real-life version of Willy Wonka's factory — if Wonka's business were measurement, not chocolate.
Hail to the chief
The NMI's Willy Wonka is electrical engineer Dr Barry Inglis; he's the closest thing the world of metrology has to a superstar.
Until he retired earlier this year, he was President of the International Committee for Weights and Measures (CIPM — the initials refer to its French name) and the only Australian to have ever held the position.
Between 1994 and 2004, he was the Director of the CSIRO's National Measurement Laboratory, and when that was made into its own independent body, the NMI, he was appointed Inaugural CEO and Chief Metrologist.
Today, Australian measurement's highest honour is the annually awarded Barry Inglis Medal.
Over the course of his presidency, Inglis worked to devise and implement the newly defined metric system, which was finally approved this past November in a vote by the General Conference on Weights and Measures (CGPM). The CGPM is made up of delegates from the 59 countries united by an international treaty overseeing the use and governance of scientific measurement across the world.
"There was a unanimous decision of the assembled representatives," Inglis told create, describing the moment as "very emotional".
"It really is testimony to what can be done by true international cooperation."
The vote was the culmination of the CGPM's five-day meeting in Paris, but the plans to adopt the new system have been around for much longer than that.
"It's been a long-term dream, I think, for centuries," Inglis said.
"But the effort that went into the existing new redefinitions that we just took a decision on probably goes back 30 or 35 years."
Measure up
To understand why Inglis and other metrologists are adopting these new definitions, it helps to understand the history of the metric system — and of measurement itself.
"If you go back to the start, countries tended to have their own measurement systems," Inglis explained.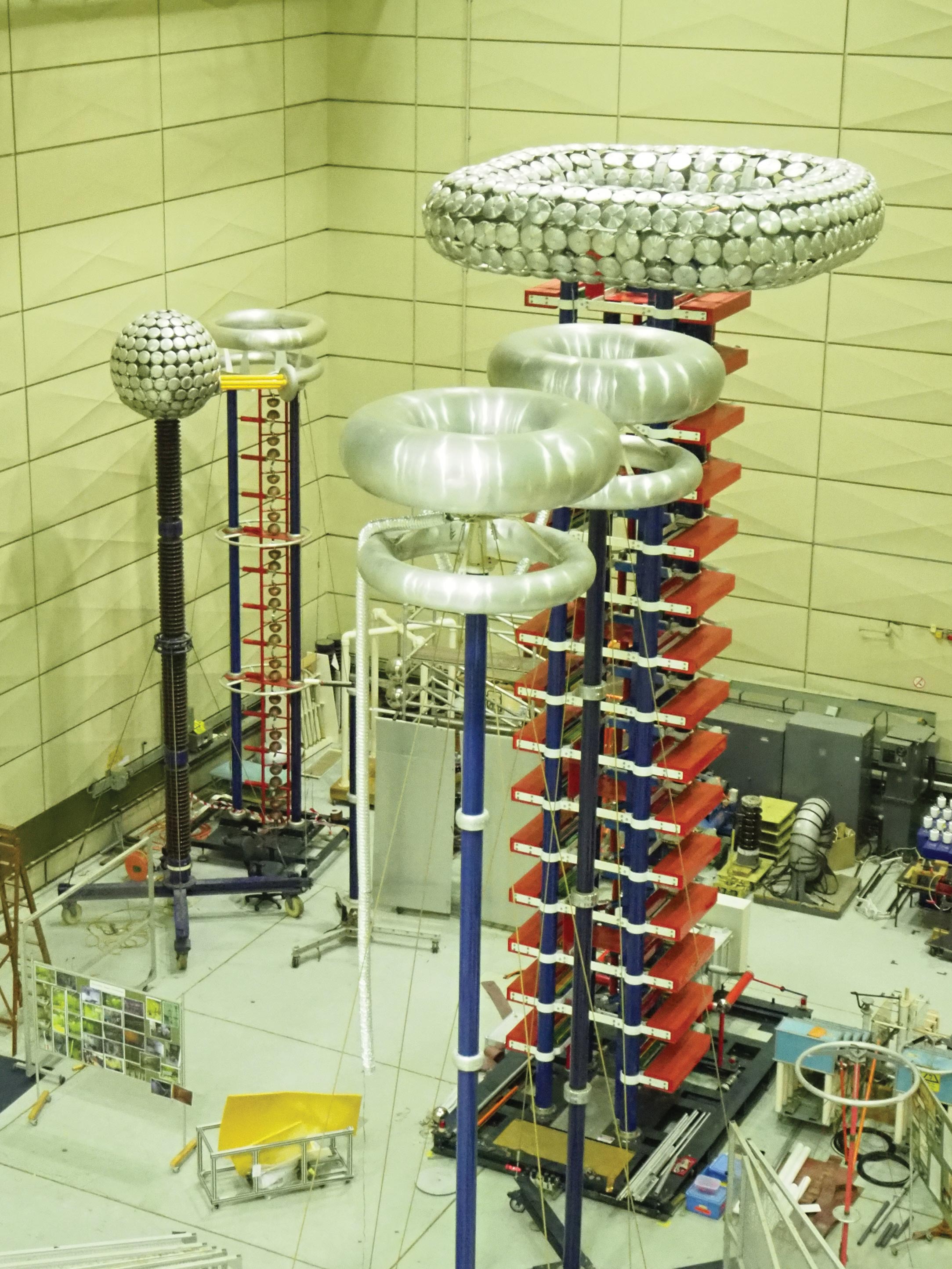 "You had things like measurements based on the king's forearm or the king's foot."
But by the 18th century, people had started to interpret the world in more rigorously scientific terms and wanted more precise and portable quantifications: a set of standards that could be relied upon for tax and trade.
"That's when the start of the metric system came forward," Inglis said.
"They thought they would try to come up with something that was not going to change with time."
First adopted in France, the metric system defined its units in reference to fixed and interrelated quantities. Next, the multinational 1875 Metre Convention was taken up, followed by the International System of Units (SI). That related all measurements to seven base units.
Initially, the International Bureau of Weights and Measures (BIPM), which is overseen by the CIPM, maintained the consistency of the SI units by creating physical objects that could be directly referenced.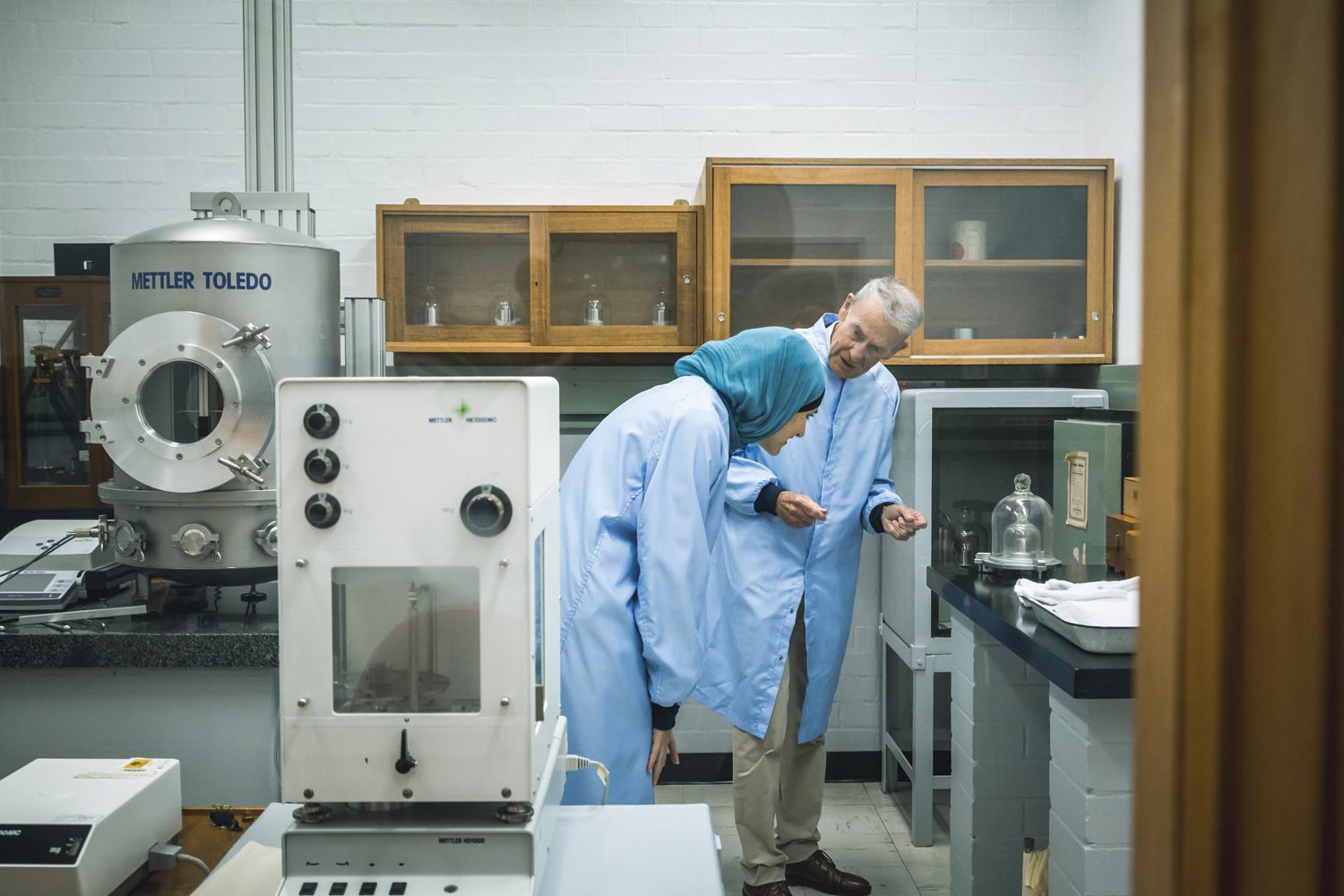 For example, the definition of the kilogram became the mass of a lump of platinum-iridium kept in a triple-locked and temperature-controlled vault in Paris.
One reason for the redefinition of the SI units is that the official kilogram has been diverging in mass from its copies around the world. The discrepancy is tiny, but it is enough to alarm metrologists, who cannot explain the cause.
A massive deal
Such inconsistencies show why measurement experts have longed to disconnect the SI units from the changeability of real life and define them in reference to the intrinsic laws of physics.
In 1983, for instance, the BIPM redefined the metre as the distance travelled by light in a vacuum in a certain period of time.
Because the speed of light is a constant, that created a metre that was the same anywhere in the universe at any point in time.
The new definitions apply this principle to all SI units, which is why this is such a seminal moment for measurement. Metrologists can now define all units in the SI — including the troublesome kilogram — in reference to a fundamental constant of nature.
And although the day-to-day work of metrologists won't change immediately, they care very much about the new system's precision.
"People won't see a change immediately, but they will see a change into the future as technology continues to evolve," Warrington said.
Inglis mentions nanotechnology, genetics and electronics as areas where the increased precision could pay off.
"Often innovation is limited by your ability to measure," he said.
"You can come up with smart ideas, but to actually turn it into something that's real and practical, you need to be able to measure it."
Mechanical engineer Salam Matalka works in the NMI's flow facility, where she calibrates liquid flow meters for the hydrocarbon industry. She sees every day how measurement affects real life.
"By testing the meters, we can minimise the uncertainty," she said.
"We've got propane and butane, and we test the meter using those products. We also have a diesel and petrol substitute."
Private companies test with water, which is less precise.
"It was really good for the manufacturers because they were able to take that data and tweak their design to optimise it," she said.
"It's really interesting to go out there and try and figure out how we can best support local manufacturing."
Matalka said she finds metrology fascinating because of its links to engineering.
"I saw the actual mechanical design, the heat transfer, and absolutely loved it," she said.
"It's just not the normal stuff that you'd see every day."
For Inglis, the discipline touches on vital issues for society.
"The fundamental requirement for measurement is our everyday existence," he said.
"You need to know the time of day. If you're going to buy anything at the market, you need to have some confidence … you're getting a true kilo."
That principle matters even more on an international scale.
"We need to be talking about the same set of measurements, the same units of measurement, between countries," Inglis said.
"We need to be able to carry out measurement sufficiently, accurately, and respected by other international communities."
Trade, regulations responding to climate change, and standards for medication are areas Inglis points to where such precision is vital.
"The way I see it, everybody needs metrology to work, and I think a lot of people don't have to think about metrology because it is working," Matalka said.
"When it isn't, that's when you've got problems."
The fundamentals of measurement
The International System uses seven units to derive all measurements. On World Metrology Day, 20 May 2019, the BIPM will adopt a new set of definitions for these measurements. 
 This article originally appeared as "Made to measure" in the May 2019 issue of create magazine.