Engineer Angela Hili had a wide-ranging career in roads and transport projects before moving on to airports. She shares what inspired her to become an engineer, the factors influencing airports of the future and her next big challenge. 
Angela Hili is a civil engineer with more than 15 years' experience in the design, delivery and management of infrastructure for roads and transport. She commenced her career as an undergraduate with Brisbane City Council, working within the department undertaking traffic analysis of registered black spots around Brisbane.
Hili then transitioned to a role with SMEC as a highways engineer, working on the design of major projects across Brisbane and the Sunshine Coast.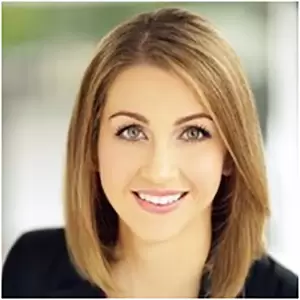 She then made a shift to work client side at Transurban, where she was the design manager for the Logan Enhancement Project and was also responsible for delivering multimillion-dollar infrastructure projects for the Gateway Extension and Logan Motorways.
Seeking to diversify her professional experience, Hili moved on to be Team Lead, Civil and Infrastructure at AGD Engineers, where she was responsible for diversifying the business into public works.
Hili is now taking on a new challenge, working as a Senior Infrastructure Development Advisor at Brisbane Airport Corporation (BAC).
She sat down with Rachel Bronish from the Brisbane Airport Corporation to discuss what she loves about engineering, the importance of diversity and the future of air transport.
Rachel Bronish: You studied civil engineering at university. Why this particular branch of engineering? Did you always want to be an engineer?
ANGELA HILI: At first, I thought I wanted to be an architect; I wanted to design bridges and buildings. But as I got older and started to study physics and more complex mathematics, I realised that I wanted to do the engineering design, and not necessarily the more creative/artistic architectural aspects. I felt more drawn to the function and rationality of engineering design. 
I do recall my career guidance councillor at school strongly encouraging me to study mechatronic engineering – but I had zero interest in electrics and computing.  It felt very clear to me that I wanted to study civil engineering.  
My father was a road designer and an owner-builder who had a side hustle designing houses for friends. I think having that familiarity with design and construction helped me to understand that it was something that I wanted to do myself. 
RB: Civil engineering is a profession that attracts more men than women. Any thoughts on why this might be, and can you talk about your thoughts on the importance of diversity within the field?
AH: I think there has been a great focus on STEM in the last decade, and it has made a difference in the proportion of women studying engineering. When I was studying, we had around 10 per cent women studying civil engineer (much fewer in the other engineering streams). The last time I looked at the statistics a couple of years ago, around 15 per cent of engineering students in Australia were women. 
There has been some change, but I think there is still a long way to go. It's really hard to break down the gendered response society puts on kids. I look at my son, who is exceptional in creative writing, art and animation, but he feels so much pressure at school to focus on maths and sciences.
Like most STEM industries, engineering has traditionally been a male-dominated field. I think it's really hard for girls to see engineering or any STEM professions as a career option, unless it is consistently presented and encouraged as an option throughout their life. 
Attracting women to engineering is one challenge, and the next challenge is retaining them in the industry. I was involved in some interesting research a couple of years ago that identified the reasons women were leaving their roles were; improved pay; an improved workplace culture; improved work-life balance; and a more challenging workload.
The research identified that men will leave for professional development opportunities. This is an issue, because the proportion of women is so few that any loss from that number makes a massive impact on the number of senior women in engineering.   
I think more diversity in engineering – and in all industries – is important because it moves the industry to be more inclusive for everyone, not just women. But engineering leaders need to be on-board and they need to drive the change. Organic cultural changes are slow. A real change in workplace culture takes purposeful evolution.
"I think it's really hard for girls to see engineering or any STEM professions as a career option, unless it is consistently presented and encouraged as an option throughout their life." 
RB: You have extensive experience within roads and transport. What attracted you to BAC? Why the change?
AH: I think it was the complexities of the day-to-day operations at BAC that attracted me. Roads and transport can be quite complex on their own, but that is just one element to BAC. When you add in the commercial considerations, the terminal operations, property development, the aeronautical operations and future planning it becomes quite a challenge. And I've always liked a challenge.
Another thing that attracted me to BAC was a flexible working environment. I wanted to have more control over my work-life balance so that I could spend more time with my family.   
RB: What do you think airports of the future will look like? Particularly with consideration to population growth and accessibility.
AH: I think the developments happening in the digital and AI spaces will assist airports to become more seamless with more automatic and contactless operations. 
I also think that the developments in autonomous vehicle technology will change how our customers are accessing the airports. There will be different ways of travelling to the airport, and it will reflect in the transport mode share. 
RB: What advice would you give to young women thinking about a career in engineering?
AH: I would encourage them to explore that, and to not be afraid to find people to talk to. Engineers Australia has some great resources online that might help prospective engineers to understand a bit more about the industry. 
And I would advise them to not be put off by the proportion of men to women. There are some amazing women in this industry that are more than happy to provide support to the next generation of engineers.  There are also organisations, such as NAWIC, that can help you find mentors, particularly to help you through the first few years. There is a lot of support out there if you know where to look. 
Brisbane Airport's new runway is opening soon. Click here to learn more and stay up to date.