This part of create's 'engineering outside the box' series, speaking with engineers in interesting leadership roles. Is there someone you think we should feature? Get in touch.
Online food delivery platform DoorDash is opening an Australian engineering hub that will hire 50 engineers in 2022. Overseeing its creation is Senior Engineering Manager Sharim Chua.
Australia's online food and delivery market is expected to grow 9.7 per cent to reach $930 million this year, with COVID-19 lockdowns meaning more people are using delivery services than ever before. In fact, more than a quarter of Australians (26.5 per cent) over the age of 14 used a food delivery service in 2020, up from 19 per cent in 2019.
Such a marked business opportunity presents significant logistical challenges as we change the way we live, work and consume. For Chua, it's the right time to return to Australia to lead the way.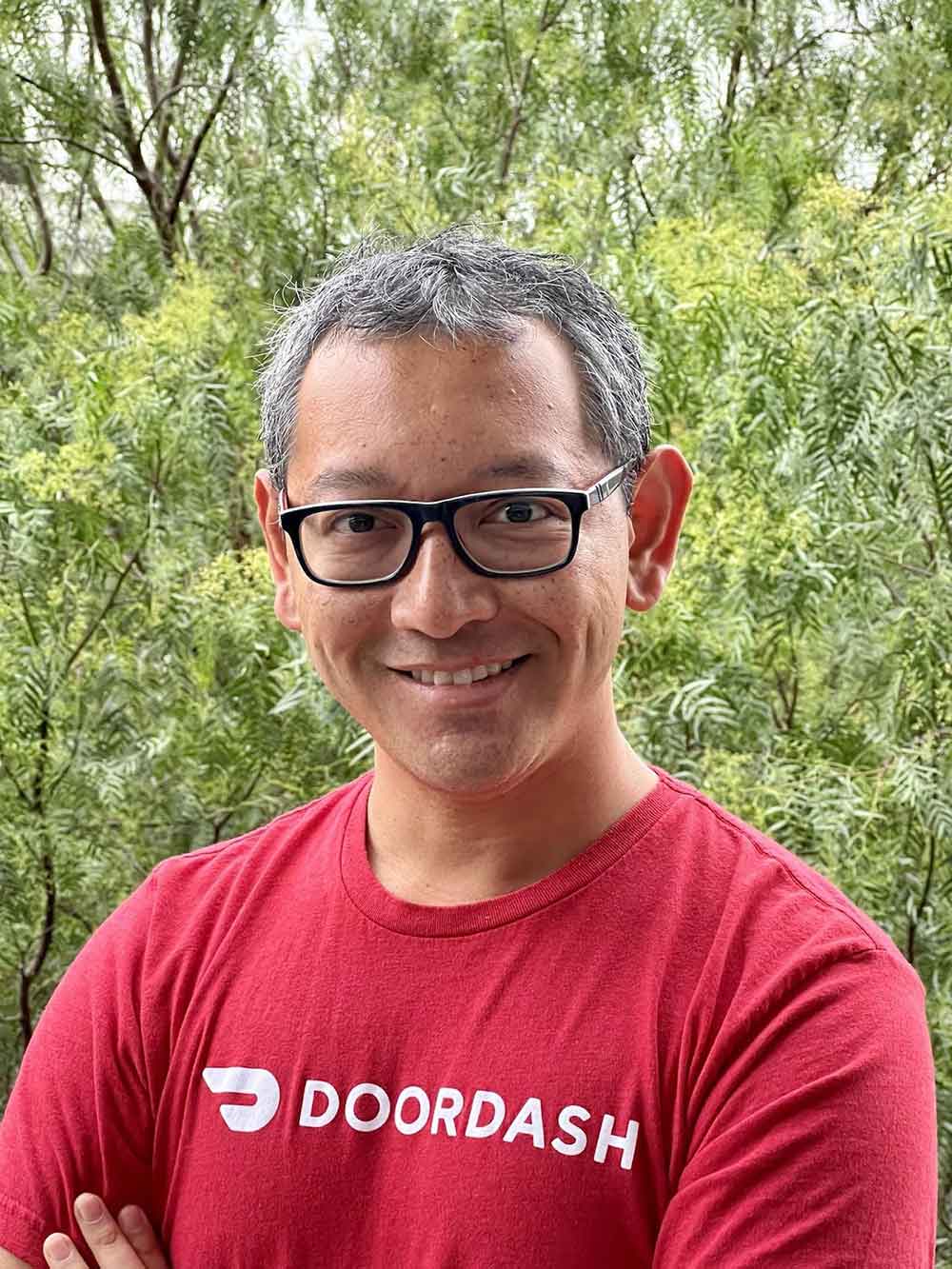 "I'm originally from Malaysia but I spent close to two decades living in Australia," he told create. 
"Both my children were born in Brisbane, so my excitement comes from the impact that I get to have on the lives of everyday Australians, including my friends and family."
Chua's brief is enormous — transforming consumer delivery by getting items to customers' doors in under 40 minutes from local suppliers. Currently, the norm is two to three days for delivery in metropolitan cities and closer to five days in rural areas. 
The firm acknowledges it won't happen overnight, but hopes Chua and his team's innovations will be used globally. 
Chua studied computer science at the University of Kent in the United Kingdom before completing a master of computer science at the University of Queensland in 2003. He began his career working for Flight Centre before working as a software engineer and director of technology for online travel giant Expedia and eventually moving to Amazon's head office in Seattle.
"I was working at Amazon and leading the team responsible for personalising content that retail customers would see on the website and app," he said.
Building something from the ground-up is Chua's passion, and he hopes this new challenge will bring together some of Australia's best and brightest engineers. 
He spoke with create about what his latest role will involve.
create: How did you end up in this role?
Sharim Chua: Building autonomous engineering teams, improving products with data and obsessing over customers … were all key requirements for the job, and this aligned with my previous experience. It also helped that I was familiar with leading and collaborating with globally distributed teams.
create: What are some of the engineering challenges you're hoping to take on?
SC: DoorDash has come a long way from our humble beginnings in Palo Alto in the United States over nine years ago. We have now expanded to four international markets, including Australia, Canada, Japan and Germany. 
We recognise the growing pains as we scale internationally and need to provide better localisation support, reduce regional latency and introduce the right levers to customise the DoorDash platform to meet the needs of customers in each market. 
As a logistics platform there are also fascinating optimisation challenges that we need to solve to carefully balance meeting consumer demand with the right supply of Dashers (our delivery drivers) in each area, as well as streamlining the order process for merchants. 
It's a whirlwind of variables to consider while we are also supporting rapid growth on multiple fronts. It keeps things interesting and empowers our product engineering teams to tackle real customer problems and drive business impact.
"I firmly believe that tempering your technical training with the elements of other roles in your company will make you stronger and more satisfied at work."
create: What might other engineers find surprising about your work?
SC: Our mission in engineering for Asia-Pacific is to help DoorDash grow to be the platform of choice for all our customers. This means that we must solve technical problems across a wide spectrum of domains in the DoorDash ecosystem, from our systems that power the marketplace consumer experience that you see on the app or website, the way Dashers receive orders and instructions for their next delivery and the integration with large enterprise to small merchants. 
It's a daunting array of technical systems for our engineers to navigate and requires learning quickly as well as building strong relationships with engineering teams distributed globally. 
The challenges that a Dasher in Australia will face are not going to be identical to what we would see in our American or Canadian markets, so it's up to us to be advocates and invent solutions to the problems that we observe locally. 
create: What other skills have you had to develop outside of technical engineering for this role?
SC: The role of engineering is to help an organisation achieve its mission through the application of technology. The best technical solution is one that serves a business outcome while also achieving the quality and elegance that our craftsmanship, as engineers, demands. This practice of pragmatism had served me well as an individual contributor early on in my career to connect the needs of my customers to the tools at hand. 
As my role has shifted to managing teams, it has become more important to put mechanisms in place to encourage engineers to make the right decisions that balance customer needs with technical robustness. 
Striving to become a better listener, a curious analyst, a fledgling designer, a product-minded thinker and an empathetic leader were all supporting pieces to add to my training as an engineer. I firmly believe that tempering your technical training with the elements of other roles in your company will make you stronger and more satisfied at work.
I take great joy in cultivating an environment where engineers can do their best work and grow as thoughtful practitioners. I expect my team to bring their whole self to work and provide a unique perspective to the problems that we are looking to solve. There's no greater feeling than when we confirm qualitatively and quantitatively that the work we are doing makes a difference to our customers.