When structural engineer Alyaa Ahmed arrived in Australia four years ago, she had a decade of experience designing apartment buildings in Egypt and Kuwait.
Her partner — an electrical engineer — was able to get work. After all, electricity is the same the world over.
But Ahmed found it very difficult.
"In the Middle East, the majority of the structural engineers are using concrete in the buildings," she said.
"But here, most of it is steel. So I couldn't find any jobs [with] my experience."
Ahmed felt like she was forced to start her career again as a fresh graduate.
"That was challenging to cancel all my 10 years' experience and start from scratch again," she said.
It took her two years to find work, eventually landing a role as a steel detailer at Strangio Structural Steel. While still not using her engineering degree, she's grateful to be in an Australian workplace. 
"They ask us for local experience, and we don't have the option to [do] even unpaid training," Ahmed said.
"If you are lucky, you will have a local company or a good project manager that gives you this opportunity to prove yourself. But this first step is very hard." 
More than half — 58 per cent — of Australia's engineering workforce was born overseas, and the community benefits heavily from their collective expertise and contributions.
Migrants typically account for two-thirds of the growth in the engineering workforce each year, with the remainder university graduates. 
Engineers Australia research has shown migrant engineers play an important part in strengthening Australia' engineering workforce.
"If you are lucky, you will have a local company or a good project manager that gives you this opportunity to prove yourself. But this first step is very hard."
But despite Australia experiencing its worst-ever skills shortage, Ahmed is not alone. It takes overseas-born engineers longer to find employment in engineering.
They have a higher rate of unemployment and are more likely to be underemployed than Australian-born engineers. 
Worst affected are overseas-born female engineers, who have almost three times the unemployment rate of Australian-born female engineers.
Hurdles and delays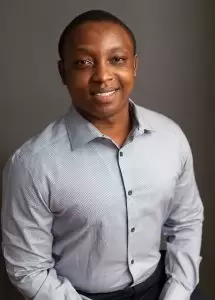 Civil engineer Ian Mulekyo arrived in Melbourne on a 476 skilled migration visa with an engineering degree from the international campus of an Australian university.
He spent six months searching for a job without success, before moving to Sydney to study a master's in water engineering.
 Mulekyo finally graduated — and then COVID-19 hit.
His skilled migration visa also proved problematic, with most companies only wanting to hire permanent residents or citizens.
Even though Mulekyo was allowed to work for 18 months, employers either didn't understand the visa or didn't want to take the risk.
While finishing his master's, Mulekyo found support through Host International.
"They kept on sending us emails of potential employers," he said.
"That's when I started learning about the hidden job market. 
"I slowly stopped looking for the big companies and started looking for companies that were growing."
Mulekyo ultimately moved to the Sunshine Coast to take a role with Colliers Engineering and Design.
Mulekyo, who grew up in Kenya and studied in Malaysia, also took time to understand communication differences in Australian workplaces.
"Writing an email … where I come from it's, 'Dear sir, madam'," he said.
"When you come to Australia, you first start with 'hi'. You come to realise that even 'hi' is just as respectful. It shows that … someone can have a chat with you. That's one of the key things that I came to learn later on."
Giving back
Civil engineer Tomaz Jimenez worked in construction in Brazil for nearly a decade before migrating to Australia, where he now works as a senior development associate with CIMIC Group's Pacific Partnerships. 
When he arrived in 2018, Jimenez noticed cultural differences in the way Australians manage infrastructure projects.
"It's such a pleasant way of spending [an hour a week or fortnight]: getting to know someone, understanding their challenges and strengths."
"They use more engineers but fewer technicians and 'tradies' than in Brazil, for example," he said. "I had the support of a mentor to understand the dynamics of Australian workplaces." 
Jimenez decided to give back by becoming a mentor himself.
He started with an engineer from South Africa in 2019, and since joining Host International has mentored three other migrant engineers.
To his mentees, Jimenez highlights the importance of networking, providing more direct feedback, and seeking constructive feedback from their leaders at work. 
He also finds Engineers Australia's Construction Engineer Learning and Development Guide very useful for recent migrants to navigate the different roles on Australian construction projects. 
For Jimenez, there have been benefits as a mentor too. He is currently working with an Afghan civil engineer who moved to Australia on a humanitarian visa. 
"It's very rewarding," Jimenez said. "It's such a pleasant way of spending [an hour a week or fortnight]: getting to know someone, understanding their challenges and strengths."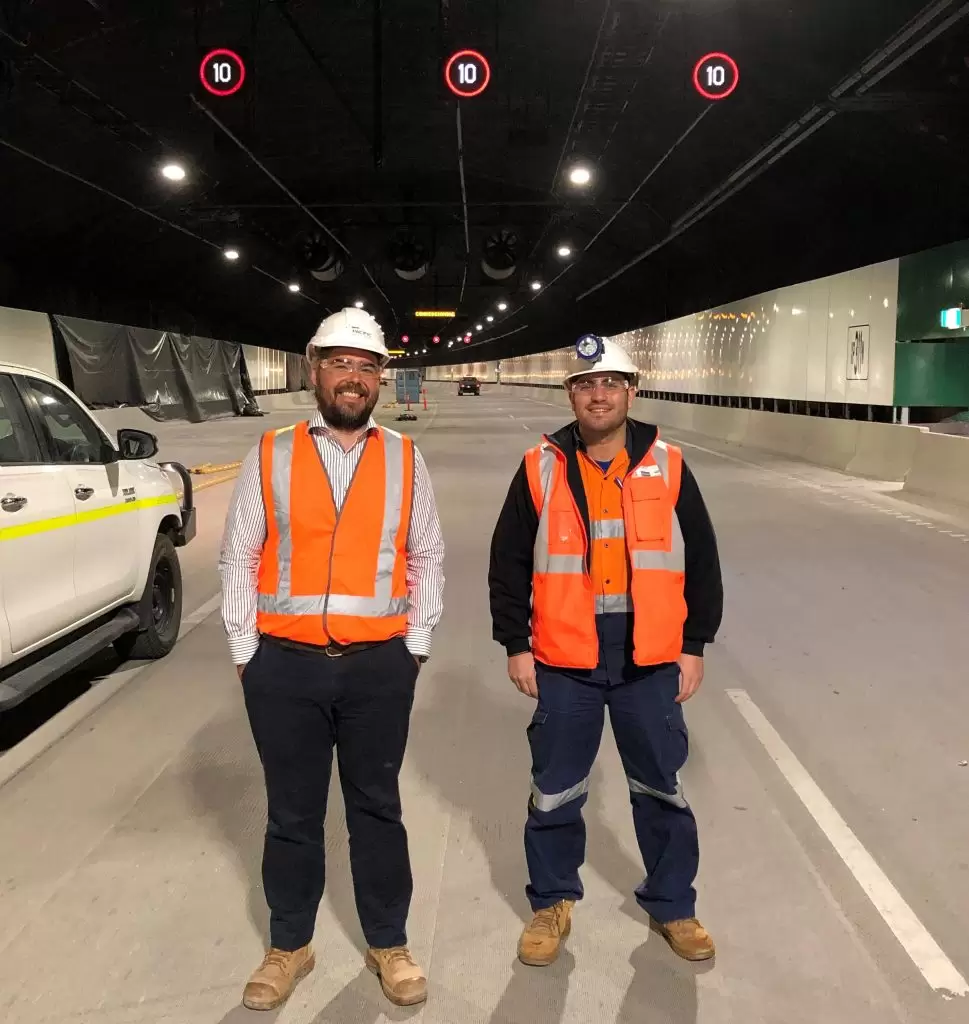 Mentoring matters
Ginna Alvarez is hoping to capitalise on the experience of someone like civil engineer Tomaz Jimenez. 
The environmental engineer arrived in Australia from Colombia two and a half years ago and is currently studying a master's in environmental management in South Australia.
But Alvarez has struggled to find an entry-level role or part-time work in engineering while studying.
"I don't want to keep trying and failing," she said.
Alvarez is planning to do an unpaid internship and was recently matched to an Australian mentor through a partnership between Host International and Engineers Australia.
She wants to draw on her mentor's experience to understand where she should start in the search for an engineering role.
Alvarez also hopes the mentor will help get her involved in the industry and improve her networking skills.
"I really will appreciate to learn from her how to start with a LinkedIn profile, how to navigate that to make new contacts," she said. 
"I really want to know how all the companies work. I want to learn tips on how to get a job, like [in] interviews."