Generative AI — introduced into the consumer sphere by tools such as ChatGPT — will soon revolutionise engineering in ways we cannot yet imagine.
The technology in generative artificial intelligence (AI) products such as ChatGPT has captured imaginations because it represents the creation of intelligence itself.
It has captured the imagination because it is imagination.
Generative AI produces entirely new ideas, images, approaches and angles.
Siqi Chen, CEO of fintech startup Runway, described the advances made possible by generative AI as "orders of magnitude greater than every other technological change we've ever had in history".
And once it begins to make its way into engineering on a commercial scale — as it will very soon, said Dr Kellie Nuttall, AI Lead at Deloitte — it will give engineers the ability to design in an entirely new way and at a previously unimagined pace.
"It won't be long before engineers can ask generative AI to optimise a design for very specific objectives," Nuttall, who runs Deloitte's Strategy and Business Design practice, said.
"Whether that might be for climate outcomes, or they want a building to look a particular way without compromising the integrity of the structure, they will simply be able to prompt by offering clear objectives.
"The first pass will be done without any human intervention. It won't be perfect, but it will be impressive, and I think it will provide an amazing starting point for design. What might have taken months — creating and building five different bridge designs into CAD or a building information system, creating a video flyover, etc. — that will be done in days."
Nuttall said she has never seen such a level of interest in any technology compared to what she's seeing today in generative AI.
"Every board and every C-suite is talking about it," she said.
"Over the length of my career, I've never seen this much interest, debate and action at executive tables as I'm seeing right now."
What is generative AI?
As such technological developments as machine learning, artificial intelligence, automation and more have been tested, accepted and used within engineering and construction, major efficiencies have been realised.
Generative artificial intelligence is the next natural step — except it's more like a leap.
If we go straight to the horse's mouth and ask ChatGPT to explain generative AI, it responds with: "Generative AI refers to a subset of artificial intelligence techniques that involve using machine learning models to generate new content, such as images, music, text and even video.
"Unlike traditional AI models that are designed to recognise and classify existing data, generative models can create entirely new content that has never been seen before," the algorithm continued.
These models use a probabilistic techniques, deep learning and neural networks to learn from vast amounts of training data and then generate new content that resembles the patterns found in that data."
"IT WON'T BE LONG BEFORE ENGINEERS CAN ASK GENERATIVE AI TO OPTIMISE A DESIGN FOR VERY SPECIFIC OBJECTIVES."
Andrew Hannell, founder of ConstructAI, has specialised in technology in construction and engineering for most of his career. Currently working with
the Australian Institute of Machine Learning at the University of Adelaide to build a minimum viable product for automated inspections of major assets such as railways and roads, Hannell said it's easy right now to dismiss generative AI as a novelty.
"We've got a generative AI platform that will produce some sort of weird artwork of a chimpanzee riding a motorbike through the Sistine Chapel, or something like that," Hannell said.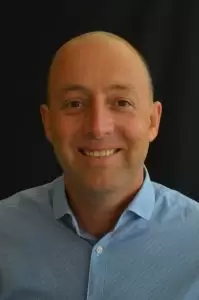 "That's fun and interesting, but it's also not a big leap to say that if you can have a generative AI model that will create novel artworks or literature, the same technology can be extended to engineering to design a structure or a mechanical or electrical system."
The technology's possibilities have opened up a new frontier, changing the very nature of the human-machine interface, said University of New South Wales AI Institute chief scientist Professor Toby Walsh.
"ChatGPT is only the beginning of a new way that we're going to interact with computing devices and smart devices," said Walsh, a Professor of Artificial Intelligence at the UNSW Faculty of Engineering.
"We're going to have conversations where the devices know the context, and can understand quite complex sophisticated commands and requests, and will be able to answer those quite well."
"THESE MODELS USE A COMBINATION OF PROBABILISTIC TECHNIQUES, DEEP LEARNING AND NEURAL NETWORKS TO LEARN FROM VAST AMOUNTS OF TRAINING DATA AND THEN GENERATE NEW CONTENT."
Arrival imminent
Nuttall says that while generative AI is not yet extensively used in engineering and construction, it will not be long before it is adopted.
She expects major engineering software solutions to soon embed generative AI into their platforms the same way Microsoft is adding Copilot into its various Microsoft 365 applications.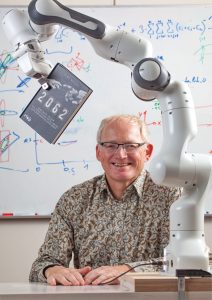 At Bluebeam, which develops construction software for engineers, architects and builders, and its parent company Nemetschek Group, the teams across the 13 brands regularly come together to discuss new and emerging technologies specifically related to AI and approaches that could have an impact on their product lines.
"Increasingly the subject of conversation has included generative AI," said Don Jacob, Bluebeam co-founder and Vice-President of Technology and Innovation of the Build and Construct Division at Nemetschek Group. "At the Nemetschek level and across all the brands, there is absolutely an excitement about generative AI and the potential it brings, because we see applications that over time can transform the industry.
"This is the next evolution. It's the next set of tools and capabilities that are going to help us do our job."
Jacob said Bluebeam is actively investigating the topic.
"There is huge opportunity, when you think about the information that lives in the engineering project data," he said.
"How do we synthesise and make use of this information in a more compelling way? This is where AI and machine learning can have a huge impact on giving us the answer, on uncovering information to consider versus us having to seek it out.
"HOW DO WE SYNTHESISE AND MAKE USE OF THIS INFORMATION IN A MORE COMPELLING WAY? THIS IS WHERE AI AND MACHINE LEARNING CAN HAVE A HUGE IMPACT ON GIVING US THE ANSWER."
Opportunities to come
Because of the amount of relatively repetitive work that's involved in their jobs, design engineers spend a surprisingly small amount of time designing, Hannell said.
"In my experience, if we're talking about design engineers, the amount of time they actually spend designing could be less than 10 per cent," he said.
"The rest of their work is taking that design and documenting it, coordinating with other disciplines, reviewing, modifying the design and making changes to documentation."
A lot of the opportunities in generative AI revolve around a new capability to have a machine make such changes, as well as optimisations.
"These are things that are time-consuming and expensive," he said.
"Engineers are often selling billable hours and expertise. That's where the threat and the opportunity comes from with an AI-based tool.
"Such a tool can allow a particular task to be done dramatically faster and can produce a significantly better result. It can reduce over-engineering and therefore
cut the cost of materials and the embodied energy.
"GENERATIVE AI IS GOING TO CATALYSE THE CREATION OF WHOLE NEW INDUSTRIES THAT EXISTING ENGINEERS WILL NEED TO WORK WITH AS WELL."
"Even if it saves just five per cent of cost or 10 per cent of greenhouse gases, on a big project that can be very significant."
Nuttall said one of the most valuable developments in generative AI is that it will be able to explain how or why it came to a particular conclusion or design.
"And so you can actually verify it a little bit better," she said.
"The other thing is that generative AI is going to catalyse the creation of whole new
industries that existing engineers will need to work with as well. I don't know if we can imagine what they are yet."
Just as the industrial revolution saw the rise of mechanical engineers, the generative AI revolution will have a similar effect, she said.
Generative AI on its own won't necessarily lead to competitive advantage for an organisation, Nuttall explains, because the barrier to entry is quite low.
What will make a difference is the way an organisation uses data sets to develop unique models which, in themselves, become powerful performance differentiators.
"ENGINEERS HAVE TO BE THINKING ABOUT WHAT THE TECHNOLOGY POTENTIAL IS, SO THAT WHEN IT'S POSSIBLE, THEY CAN START TO RUN WITH IT."
Start point 
Computational design and modelling tools such as McNeel's Grasshopper and Autodesk's Dynamo have existed for some time, Hannell points out.
"The essence of these applications is that you design the algorithm that designs the thing," he said.
"The logic, constraints and parameters can be adjusted to produce an infinite number of design iterations, and an optimal solution produced.
"These applications already have some AI-based capabilities such as regression algorithms and neural networks, as well as integration with language models such as ChatGPT."
These are as good a place as any to start, he said, as there will likely be a convergence of computational design and generative AI over the next few years.
Engineers should also spend time playing around with the general consumer tools that are currently available and figuring out how they work, Nuttall said.
After all, that's what engineers are good at. They should get to know what current generative AI tools are capable of and figure out how they can be stretched.
"Spend time on ChatGPT and Midjourney," she said.
"The capability for the creation of flyovers and complex engineering plans and digital twins is not available yet in generative AI. But engineers have to be thinking about what the technology potential is, so that when it is possible, they can start to run with it.
"I get asked a lot about what is the biggest risk here. The biggest risk is being complacent and thinking this isn't going to disrupt your industry — because others in your industry have already started their journey."