The University of Western Australia is putting the final touches on new and refurbished facilities that will serve as a home for the next generation of Western Australian engineers.
Visitors to the University of Western Australia (UWA) would be hard put not to notice the extensive works taking place on the western edge of the Crawley campus.
The work is the culmination of many years of effort to update facilities to benefit staff and students across the Faculty of Engineering and Mathematical Sciences, including physics and computer sciences.
The build represents the physical aspect of the EZONE project, with 'E' representing education, entrepreneurship, excitement and engagement.
The project contains three new science laboratories and 11 flexible teaching spaces to accommodate 150 research students across a fully refurbished building and an entirely new adjacent building.
Together, the buildings will be able to accommodate up to 1500 people at any one time.
UWA Executive Dean of the Faculty of Engineering and Mathematical Sciences Professor John Dell told create that the facility's primary design principle is connection.
"Physically, each building will be connected with walkways, but they also have a lot of glass walls and doorways to enable everyone to observe the work going on around them across different disciplines," he said. 
"With students from so many different fields working closely, we hope it will inspire a team environment and impart the importance of building multidisciplinary teams early on in their careers because that is how you achieve a lot of solutions in the industry."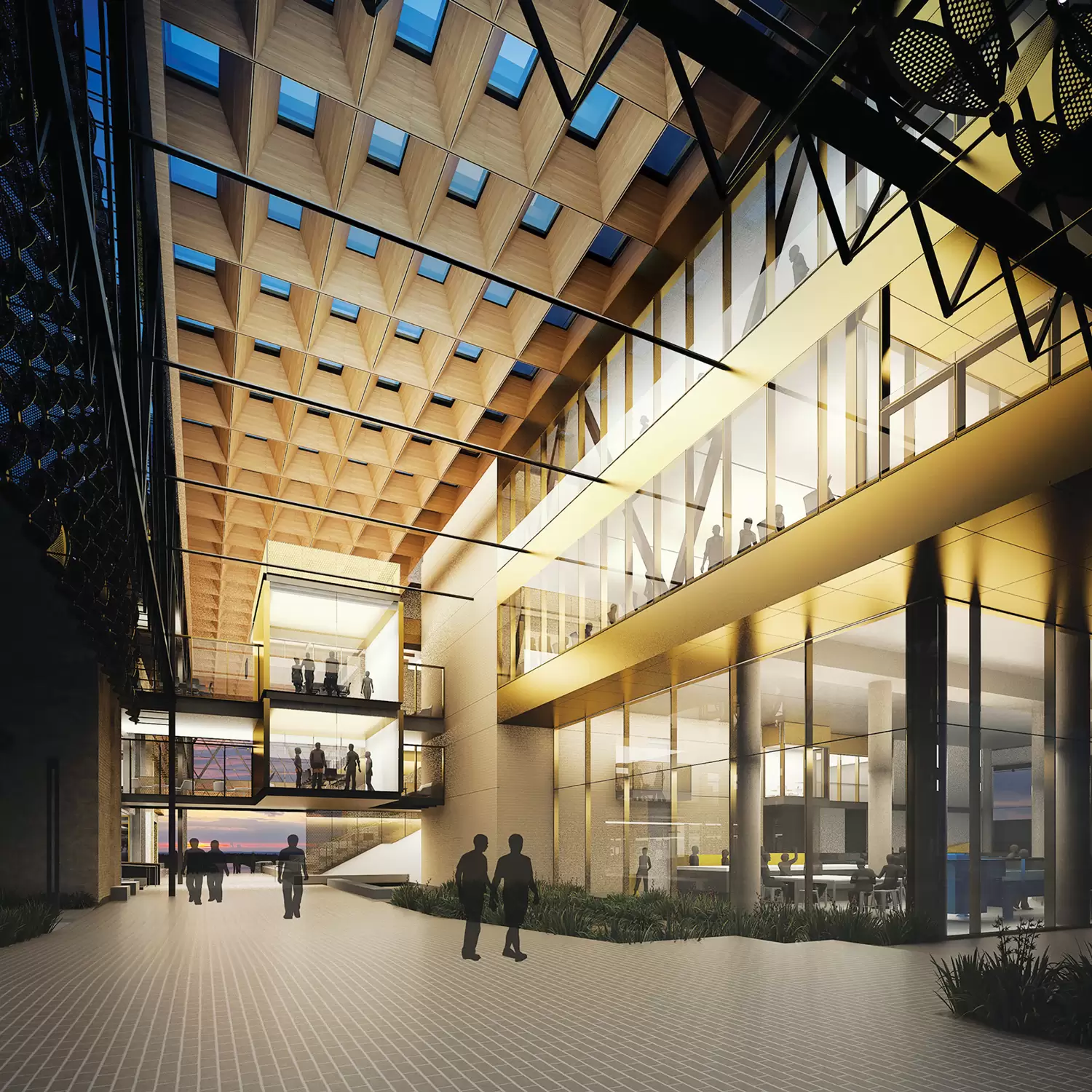 UWA Project Manager Merv Shortt said the new Structures Laboratory embodies the key themes of EZONE.
The outside structure is entirely glass, enabling anyone, be they staff, student or general public, to observe the work going on inside, Shortt said.
"It is quite cathedral-like, with high ceilings, as we don't know how future students will want to utilise the space, so we have tried to future-proof the facility as much as possible so they can bring in as much equipment as they can possibly imagine," he told create. 
Standing on the lab's first floor balcony, Shortt gestures to the foundations for the Reaction Wall, which will be a 300 t concrete structure comprising an 8 m2 reaction floor with a 5 m long, 5 m high, 1 m thick concrete element. 
"The wall will be bolted between two static structural supports and sit on a large concrete base and it will allow students to recreate an earthquake environment on a commercial scale and test the wall's ability to bend and twist and manipulate changes," he said. 
"The Reaction Wall will be only one of four in the country and it will arguably be the most advanced one."
UWA School of Civil and Resource Engineering Deputy Head Professor Barry Lehane said the Structures Lab will enable large student groups to engage in hands-on experimental projects.
"The Strong Floor and Reaction Wall will facilitate the application of vertical and lateral loading of instrumented large-scale components employed in civil, mechanical and mining engineering," he said. 
"This facility will initially be employed to test new materials currently being developed under a variety of loading conditions."
"We don't know how future students will want to utilise the space, so we have tried to future-proof the facility as much as possible."
Making waves
Nearby, the new Hydrodynamic Laboratory is taking shape featuring the same 'cathedral-like' principles and high ceilings and will contain state-of-the-art technology.
UWA Oceans Graduate School Associate Professor Nicole Jones said the facilities will help students gain an intuitive understanding of fluid motions before they learn the underlying equations.
"The new technology means they can better visualise the fluid motion for the various experiments we undertake in fluid transport, mixing and dispersion," she said.
"Many of the motions we want to study in are quite small in both length and time scales and so upgrading the visualisation and measurement techniques will aid the students' understanding of important processes such as turbulence."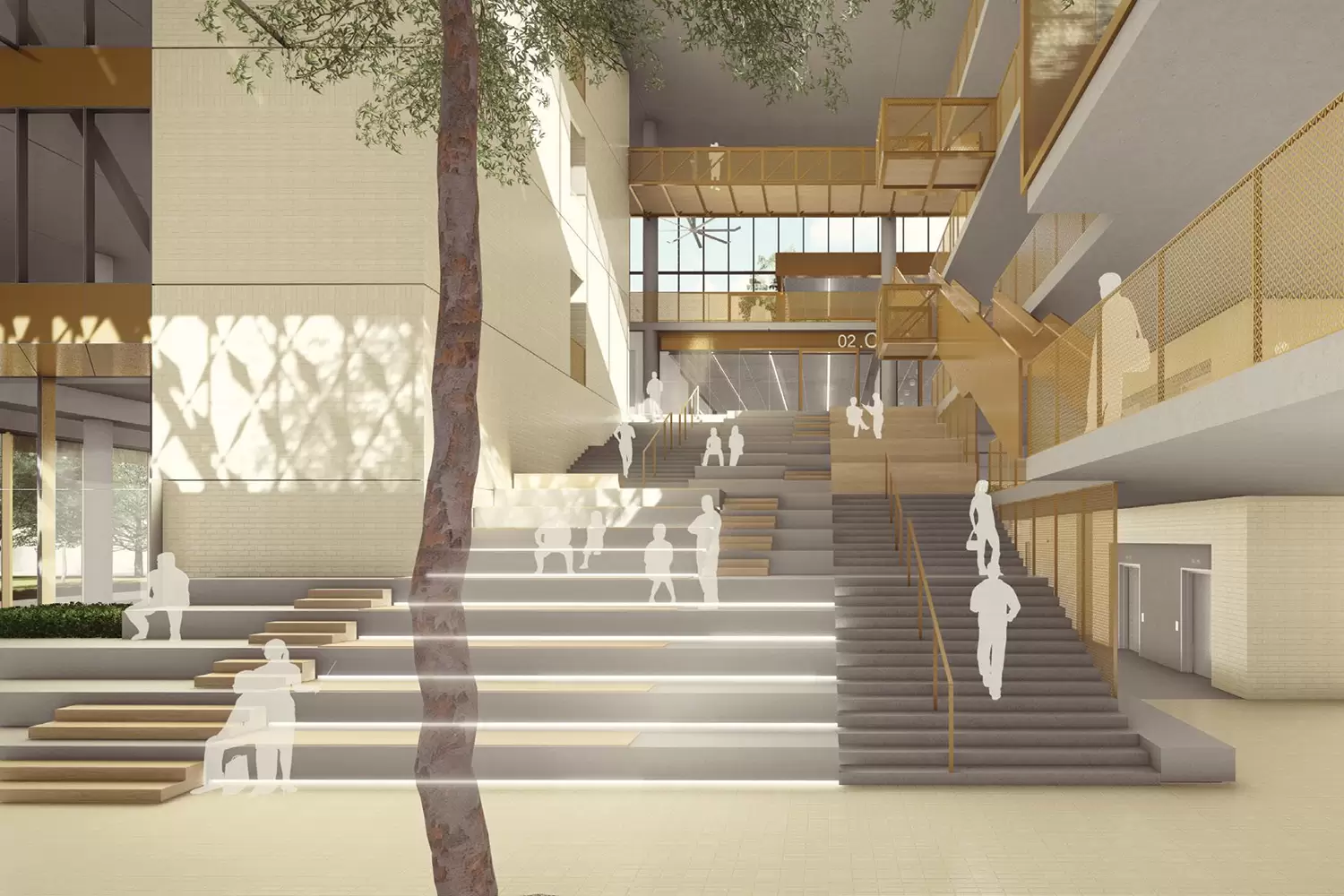 Shortt leads us to the refurbished building across the first-floor walkway that traverses what will become the new Western Entrance to the Crawley campus and points to the bridge pods.
"We are leaving exposed two sets of bridge pods, one set acting in compression while the other set acts in tension," he said.
"This is a basic output of the construction process, so it shows students how to be more adventurous with designs by utilising compression and tension principles."
The refitted building blends the old with the new by exposing old supporting columns and incorporating them as an architectural feature.
Industry links
Woodside and BHP are major sponsors of EZONE, with engineers from both companies expected to benefit from a dedicated industry space being established in the refurbished part of the precinct.
UWA Associate Dean of Teaching and Learning Dianne Hesterman said they wanted the space to be as flexible as possible to allow activities in the building to evolve over time and for future students and industry collaborators to be able to adapt the space to their needs.
The university has long had industry experts supervising projects and teaching into units, Hesterman said.
"But for the first time we can now offer a dedicated space for industry representatives to work intensively with students for an extended period of time," she said.
Future facilities
Other universities around the country are reimagining engineering education through infrastructure.
Edith Cowan University has almost finished expanding its engineering facilities with the completion of a four-level building that includes 2700 m2 of floor space with seven state-of-the-art laboratories.
The new $25 million building including fitting-out existing facilities will support new teaching and research programs, particularly in the field of Petroleum Engineering.
Meanwhile, in Victoria, the University of Melbourne is laying the foundations for its $80 million Fishermen's Bend campus, which will be devoted to engineering and design disciples.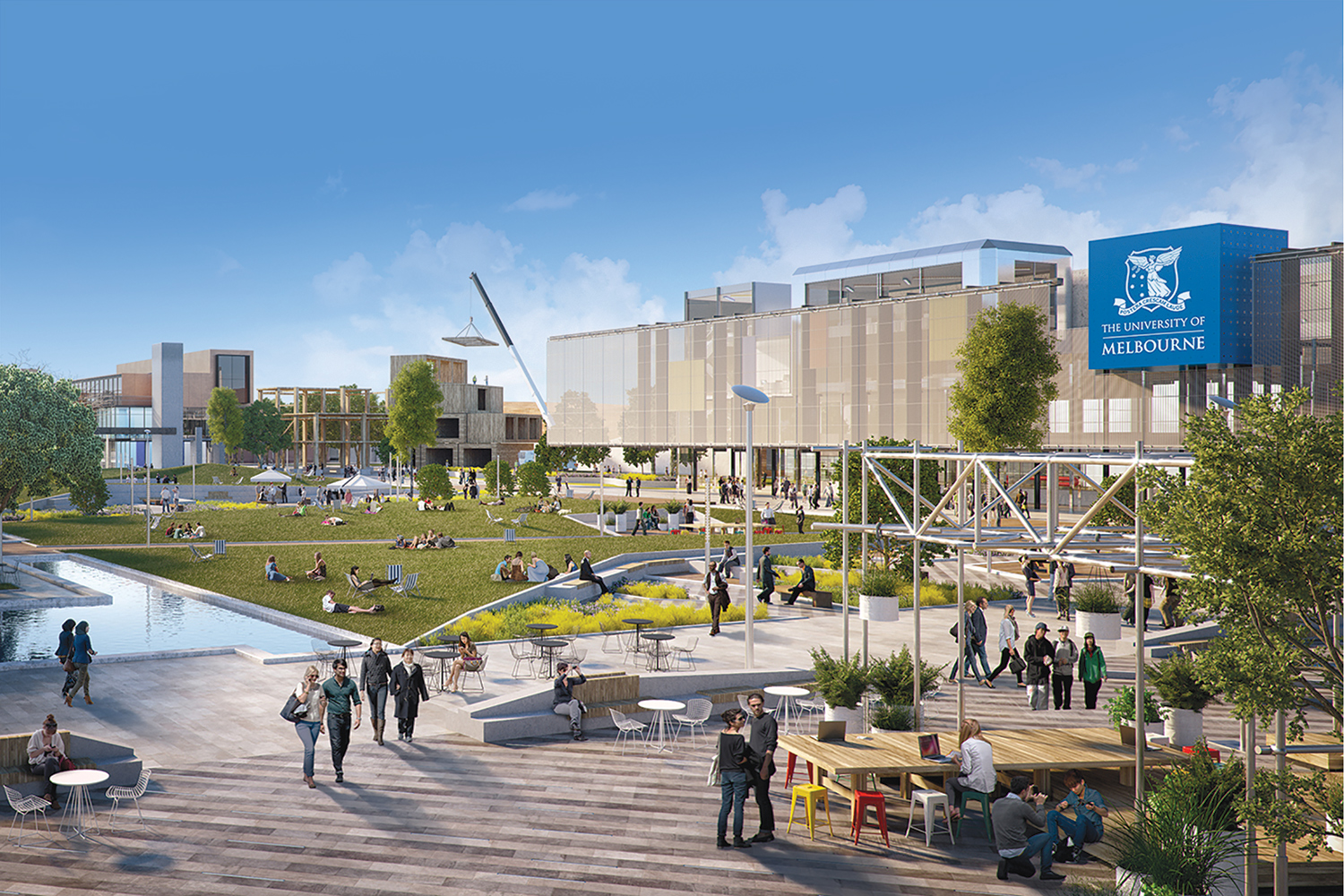 Spread across 7.2 ha, the precinct will host large-scale experimental facilities, including one of the world's largest wind-wave tanks for simulating oceans, a pressurised wind tunnel for testing new aerodynamic design and a testing facility for autonomous systems.
The university plans to use the precinct as a living laboratory with an integrated energy system virtual power plant that cuts emissions and manages energy use.
Stage 1 will be ready for the 2024 academic year, with the campus to be fully developed by 2032.
This article originally appeared as "Advanced learning" in the December/January 2019 issue of create magazine.