Only MiTek's engineered building products are CodeMark compliant
Decades of commitment to consistently delivering top quality engineered solutions to the Australasian Building Industry have seen MiTek's engineered building products (EBPs) awarded the CodeMark Certificate of Conformity (CM70055).
MiTek's comprehensive range of EBPs include girder brackets, hangers, bracing, wall frame ties, roof tie-downs, small fasteners and stainless-steel products. All of MiTek's EBPs have been designed and manufactured to meet specific loadbearing and engineering requirements. This helps to ensure the structural integrity of the projects for which they are being used isn't compromised.
MiTek has always held quality of product and service above all else. And maintaining that brand is a lot of hard work, as well as paying attention to detail, using premium materials and rigorously implementing manufacturing and management systems. The company's ongoing research, testing — both internal and third party — and product development also ensure their customers always get the best engineered solution for their needs.
MiTek structural products also comply with the requirements of the ABCB National Construction Code and Australian Standards.
Every MiTek certified EBP is supported by detailed specifications, including certified design properties and installation requirements. These are freely available in printed copies, online digitally and in the EasyCat app, an electronic catalogue of engineered building products produced by MiTek Australia. It contains the latest data sheets and, where applicable, links to short, instructional videos demonstrating correct installation of EBPs.
For MiTek's customers and their customers, their projects and their working crews, this means peace-of-mind and complete confidence that each and every EBP will continue to perform its task year after year.
As world leaders in prefabrication, MiTek understands the importance of reliability and quality, because it believes that, onsite, trust is a must.
For more information visit: http://www.mitek.com.au/Products/Building-Products/MiTek-Engineered-Building-Products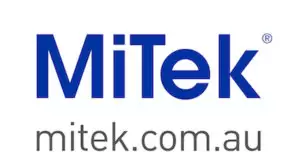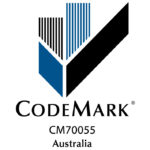 Use CodeMark compliant MiTek engineered building products.