Since its completion, One Central Park has become a bit of a Sydney icon for a few reasons. One of the more obvious ones is that it's covered head to toe in greenery.
The green walls covering the two towers are just part of the award-winning project's sustainability profile. The $2 billion, 5.8 hectare precinct included $100 million earmarked for investment in green technology, including its own tri-generation plant, a recycled water network and onsite renewable energy.
The gardens use a remote-controlled dripper irrigation system and a special mesh-covered felt to anchor the plants to the scaffolds. The gardens are maintained by Junglefy, which specialises in green walls.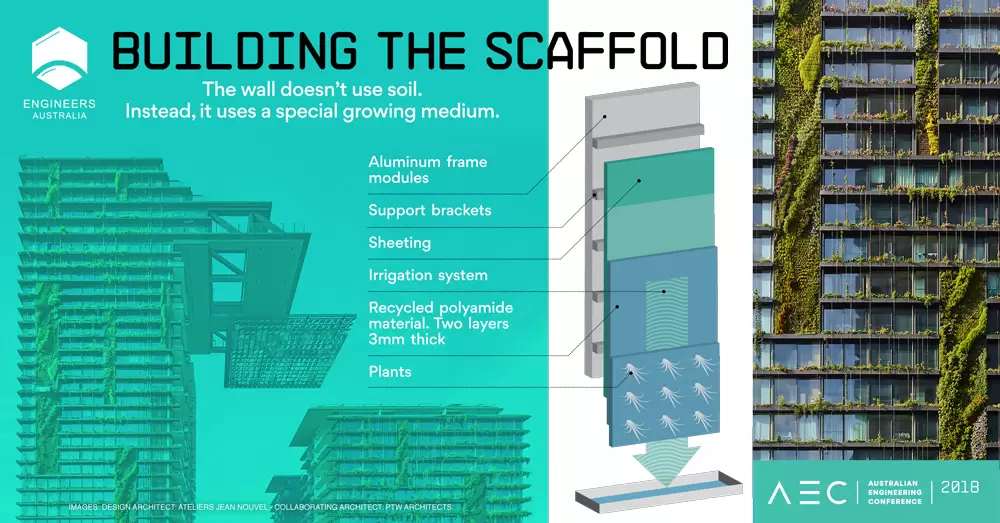 Another eye-catching feature of the development is the cantilevered heliostat, which serves a couple of functions.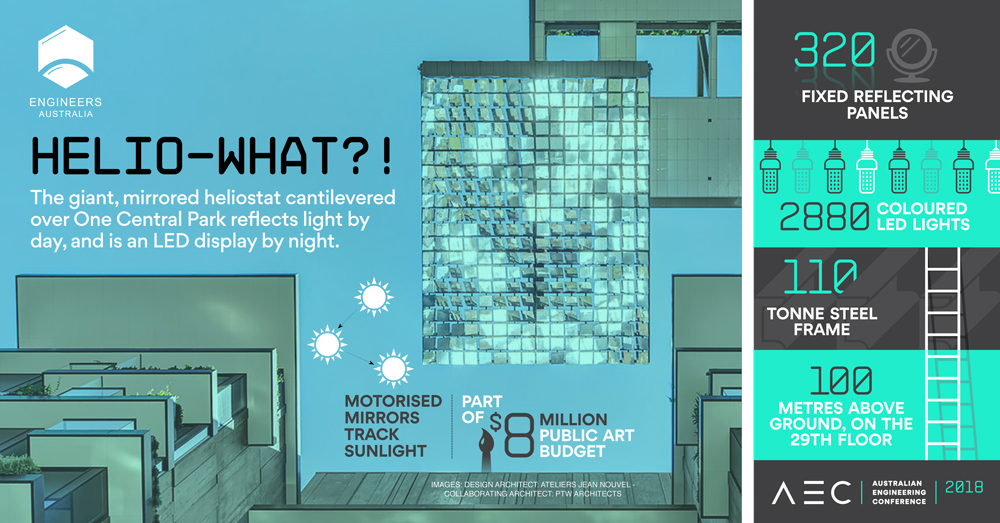 You can learn more about sustainable infrastructure and tour the One Central Park project for yourself at the upcoming Australian Engineering Conference. To learn more and to register, click here.