The metal industry has changed a lot over the past century. create looks at one company that has been there the whole time.
When you're around for 100 years, you get to see a lot.
Harrington Industries has seen a lot, and it has made a lot. It made Victa lawnmower bases and other parts from the 1950s until recently. (It still makes blades.) 
From the 1970s to 1990s it provided steel caps for Dunlop boots. Fire extinguishers and titanium pacemaker cases have been made there, and, before and during World War II, Tiger Moth parts, hurricane lanterns and aviation landing lamps. 
A major highlight in the company's history was as project manager and manufacturer of the Sydney Olympic Games torch.
In the 1970s it made pressed metal parts for five companies assembling passenger cars at the time. A few years before the industry disappeared completely, half of Harrington's business was reportedly in automotive.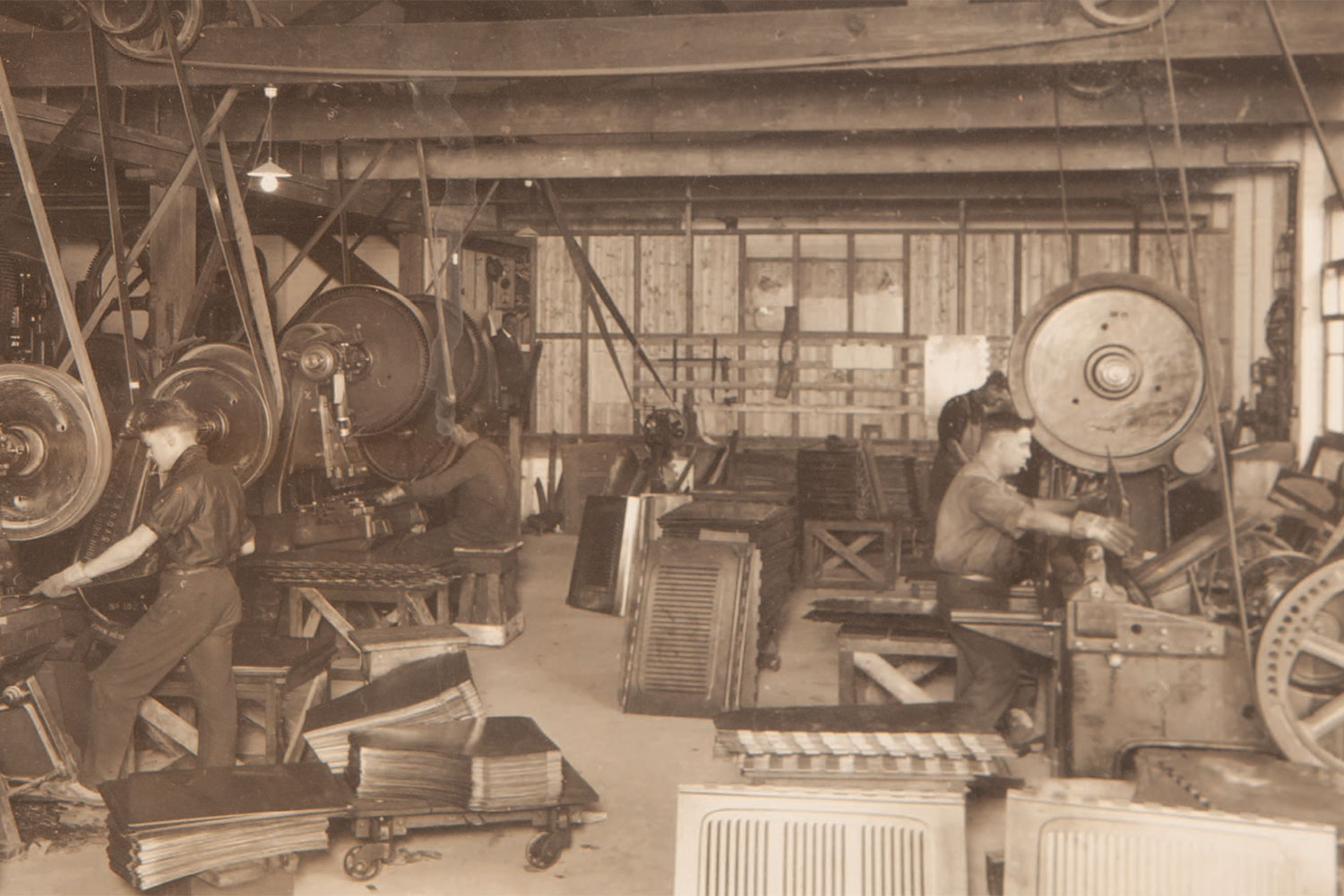 Chairman John Harrington began there as a cadet engineer in 1959, as part of the third generation at the family business. 
He became a Chartered engineer in 1976 and managing director in 1985. Son Trent took over as group managing director this past July.
Shining light
Though so much has changed in Australian manufacturing over the years, the company has endured, and Harrington is rightfully proud.
He estimates there were once "at least 20 to 30" metal pressing specialists, but now you can count the survivors on one hand. 
In 2011, Harrington followed a number of its clients and set up operations in Rayong, Thailand, the 'Detroit of the East'.
"They're talking about 40,000 per annum, which isn't too bad," he said of expected annual output for one Thai client moving into electric vehicles. 
"That was equivalent to what Nissan was. Nissan at one stage was our biggest customer."
At its peak, the local operation reached 196 employees. It still employs more than 30, with around 40 at the Rayong site.
The company began in Ultimo, Sydney, as G. A. & L. Harrington in 1919; the name was changed in 2013. 
Brothers George Arthur and Len Harrington worked in a car body building shop before deciding to, with brother Will, start their own operation. Product number one was a rabbit trap.
In the 1920s, after a fire, they moved to Camperdown, before relocating to Padstow in 1956, where the head office remains.
From the beginning, the company was a metal pressing specialist with the automotive industry in its DNA. Among its achievements in that industry is Australia's first stamped one-piece car door, for Essex.
Changing times
Harrington cites calculators, die wire spark erosion cutting, CAD, and automation and robotics as some of the major technological shifts during his career.
"To do a Victa baseplate, at one stage [it took] six people. We put in robots, we were able to make a Victa lawn mower base plate with one person and a number of robots. So that's how we've stayed here: by automation and taking the labour content out of it," he told create. 
"With robots and different transfer-type systems where we have nine presses in a row, and we have one operator with those nine presses, it's all automatically transferred: pressed, pressed, pressed.   
"We've got a lot more highly skilled people here now and we've trained up a lot of the operators to handle this new automated robotic equipment. It's a fair bit of training, but we have a number of engineers, which will help us along that way."
The Thailand factory supplies 10 components to Vietnam's VinFast, with two components exported from Padstow. 
Harrington said that the Australian part of the business will sometimes step in when other suppliers around the world decline a job due to its degree of difficulty.
"So that's how we've stayed here: by automation and taking the labour content out of it."
Local presence
Within Australia, major customers include ResMed — for which it provides "the majority of metal pressings" for their sleep therapy machines — as well as the building and the mining industries.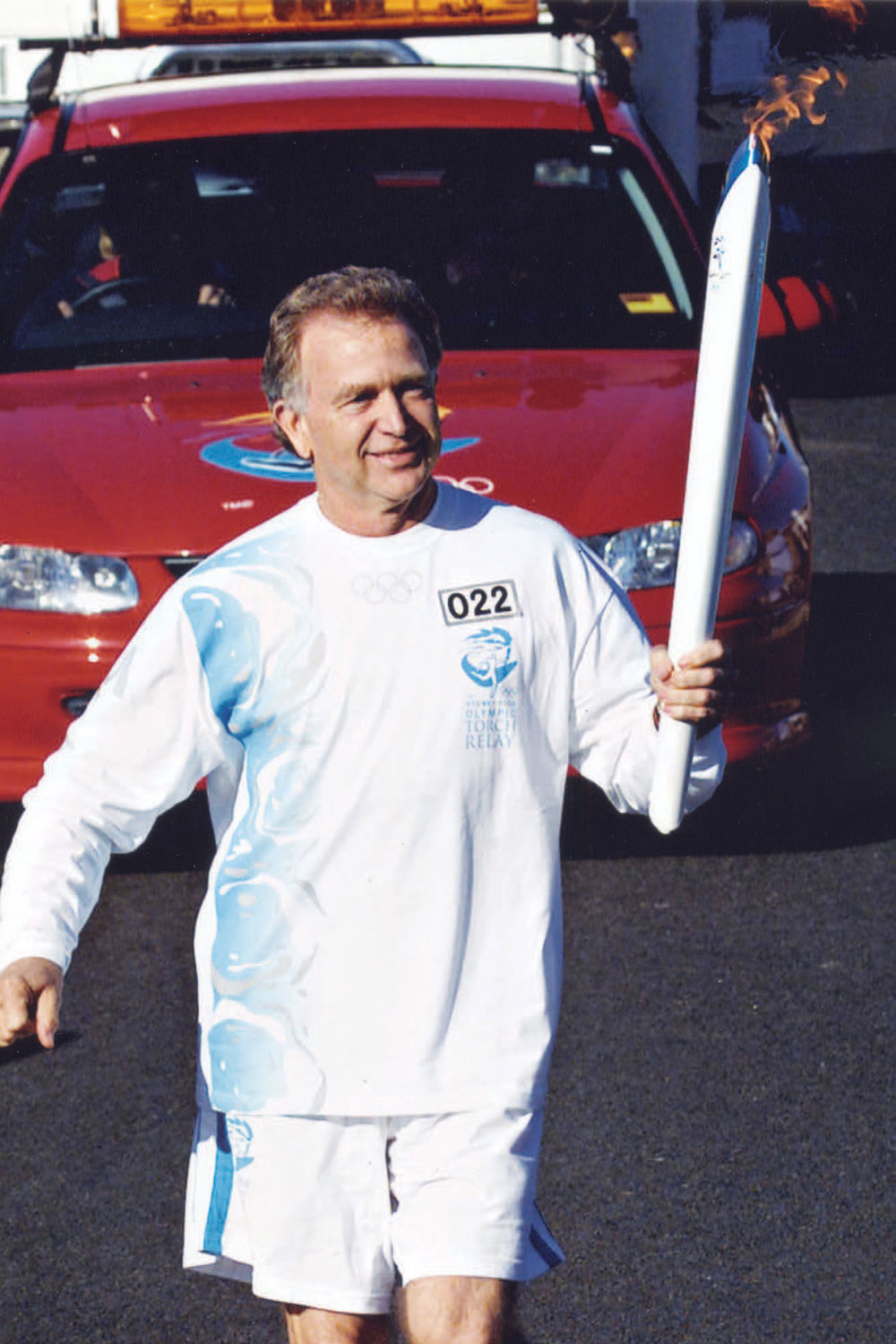 The Padstow site is "holding its own" and Rayong is expanding, but Harrington sees the brains of the company remaining here. 
He believes it will continue taking care of the majority of the engineering work before transferring that intellectual property on to Thailand.
The local industrial base that is in need of metal pressing services is not what it used to be, but Harrington Industries' contribution to Australia's manufacturing heritage will continue.  
The chairman mentions his delight in seeing a new Ford Ranger drive past. 
The stainless-steel trim for its running board? Developed in Padstow, then built in Rayong.  
"It does give you a lot of pride: all the components we've made throughout Australia, from the rabbit traps, jigs for the Sydney Opera House, components for the Tiger Moth plane," he said.
"We've worked hard to keep the company going because of the pride we've had, and I'm sure that my two boys, Trent Harrington and Marshall Harrington, the directors, plus [Engineering Director and grandson of Len Harrington] Mark Bennett — they are all keen to keep the business going, and for quite some time, too." 
"It does give you a lot of pride: all the components we've made throughout Australia."
Carrying the torch
Making 14,500 torches — including the Olympic torch — for the Sydney 2000 Olympics is one of Harrington Industries' highlights.
G. A. & L. Harrington was the project manager and main contractor for the games' torches and 2000 community cauldrons.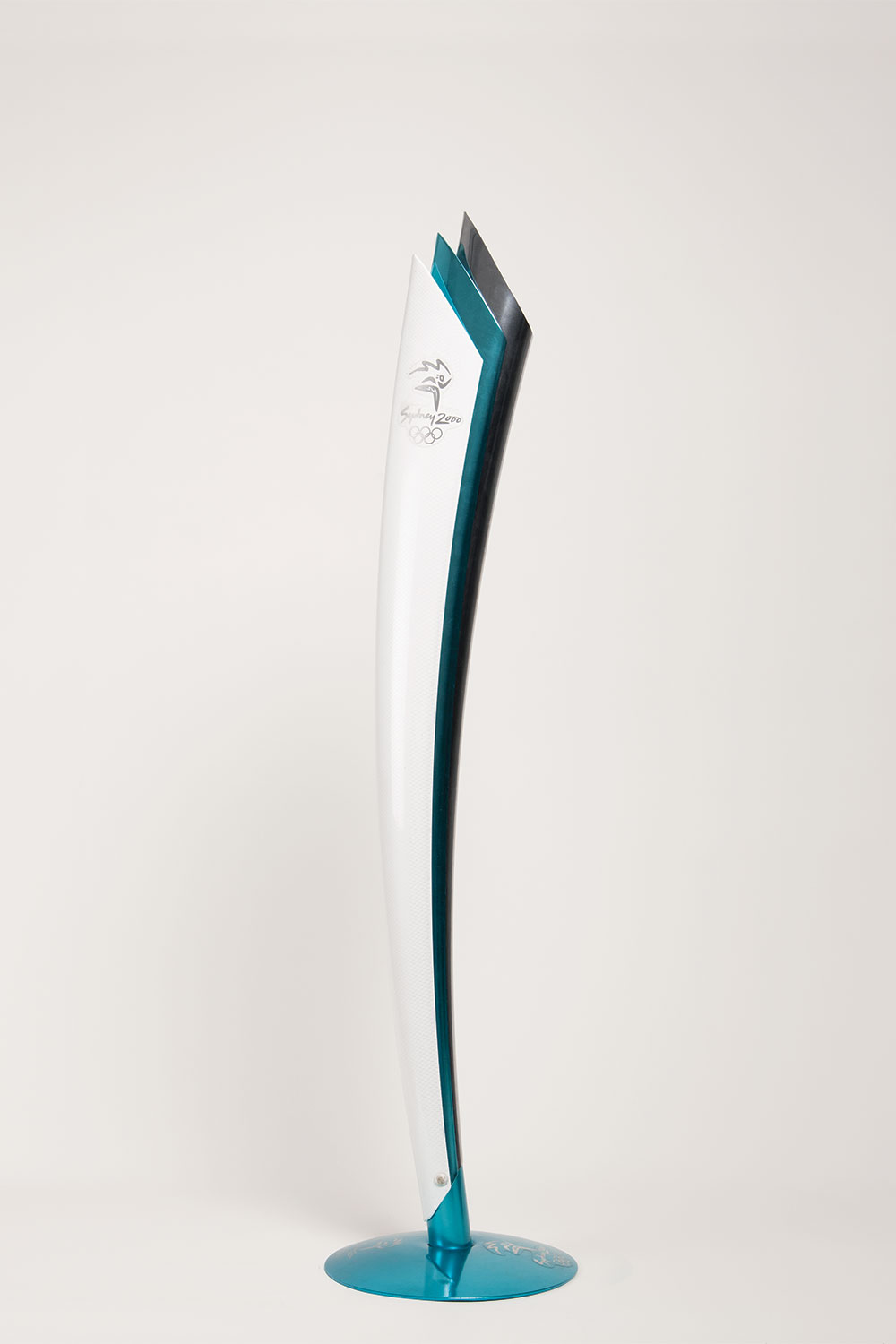 It worked with Blue Sky Design, Adelaide University, Box & Dice and Adelaide's Fuel and Combustion Technology on the contract.
According to an article from Australian Stainless magazine, the 1 kg, 72 cm-long torch included a polished stainless inner, an anodised aluminium middle and a "specially coated aluminium" outer layer. 
These layers represented earth, fire and water. Ninety-five per cent of the material used in the torch was sourced locally — everything except for the stainless steel.
The project won the manufacturer an Australian Design and an Innovation Excellence Award in 2000.
An amusing episode from the development is recalled in the company's official history by Marshall Harrington, John's son.
"One of the requirements for the Sydney 2000 Olympic torch was that the flame needed to withstand extremely high winds without blowing out," he said. 
"We didn't have a wind tunnel facility to test our burner design, so John decided we would drive over Alfords Point Bridge in Sydney with the lit torch held out of the sunroof at 'variable' speeds. 
"We certainly got some interesting looks from other motorists that day!"