Steel Precision Group is a structural steel detailing company based in Sydney, New South Wales. As a steel detailing company, they provide a specialised service for their clients in the steel industry, primarily working with structural steel fabricators, though, on occasion, working directly with builders.
Whoever their client may be, the task they undertake is the same: drafting structural steel workshop drawings and related documentation, showing the exact properties of every component a structure will use. These specific and detailed diagrams allow fabricators to undertake their projects with confidence. A robust and dependable set of tools and software is critical to a smooth and efficient workflow.
Steel Precision Group made the switch to Autodesk Advance Steel as their modelling software last year. Six months ago, they added Autodesk Revit and Navisworks Manage to their digital tool kit. The journey began as a simple matter of compatibility.
Jim Kennett, Senior Draftsperson from Steel Precision Group revealed how Autodesk's AEC Collection, and Advance Steel in particular, helps to keep things running smoothly.
Making the switch was easy, with Kennett saying, "Revit is used by the majority of the design consultants we work with and DWG is the most popular design format in our local industry. We initially purchased Advance Steel because it is compatible with both Revit and DWG formats."
In this line of work, the right file type is critical to completing the job. If their clients are unable to share their designs with the steel detailers, Steel Precision Group isn't able to input the connections, measurements, or any other details. And if their clients are unable to view the files, Steel Precision sends them back and structures aren't getting built.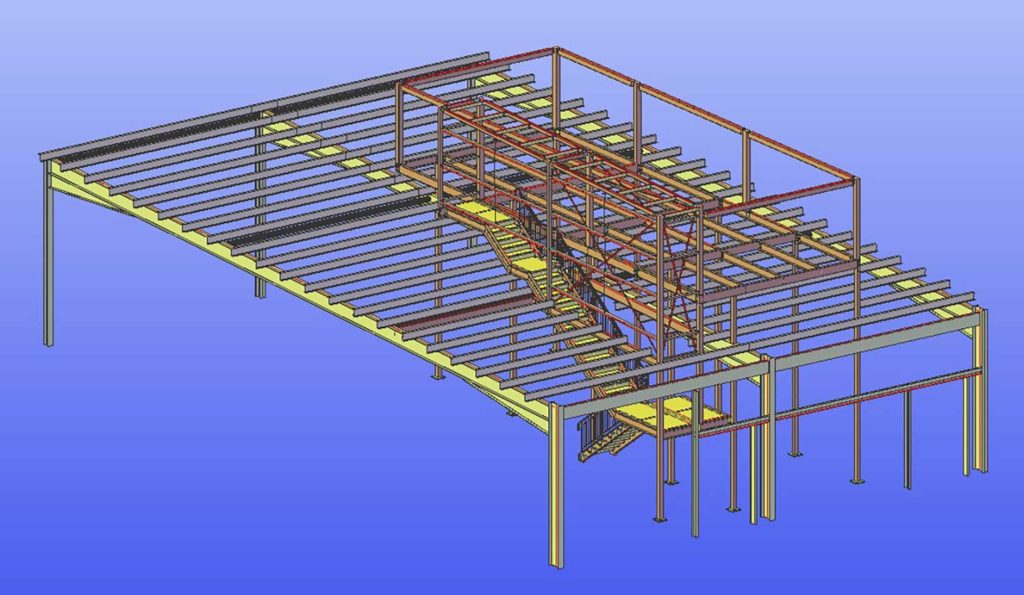 The devil is in the detail 
Steel Precision Group's scope is well-defined and precise focused on the fundamental details of a steel structure's composite parts. They provide a detailed instruction manual to assist in the fabrication of steel structures. To ensure success, their structural steel workshop drawings require an extremely precise level of detail. The company continuously oversees the big picture designs to make sure every angle, beam, bolt and joist is accounted for in the shop drawings they provide to their clients.
It's an exacting job where "a small change in the design can often result in significant rework for detailers," says Kennett. It requires patience, exactness, a fine eye for detail, and, above all else, tools and software you can rely on.
Bringing designs to life
What began as a pragmatic business decision has become a fundamental part of daily workflow at Steel Precision Group. The AEC Collection helps across all of their CAD-related needs. They use Autodesk's Advance Steel for steel detailing drawings, and Revit and Naviswork Manage to handle file conversions, review drafting and facilitate communication with clients.
Kennett describes how the detailing company gets it done, where every job begins with a design sent from their clients.
"Typically, we insert 2D design drawings into our models as external references," he said.
"We use Revit to import structural engineers' Revit models into Advance Steel if available. Once connections have been added in Advance Steel, we can export the models back into Revit for the structural engineers to review."
According to Kennett, this has sped up the approval process significantly.
What if the client is using some other software or if someone on the project doesn't use the AEC Collection? There is an easy solution — the team uses Navisworks Manage to convert both the models to NWD file format so they can be reviewed by other parties on the project who do not have either Advance Steel or Revit software.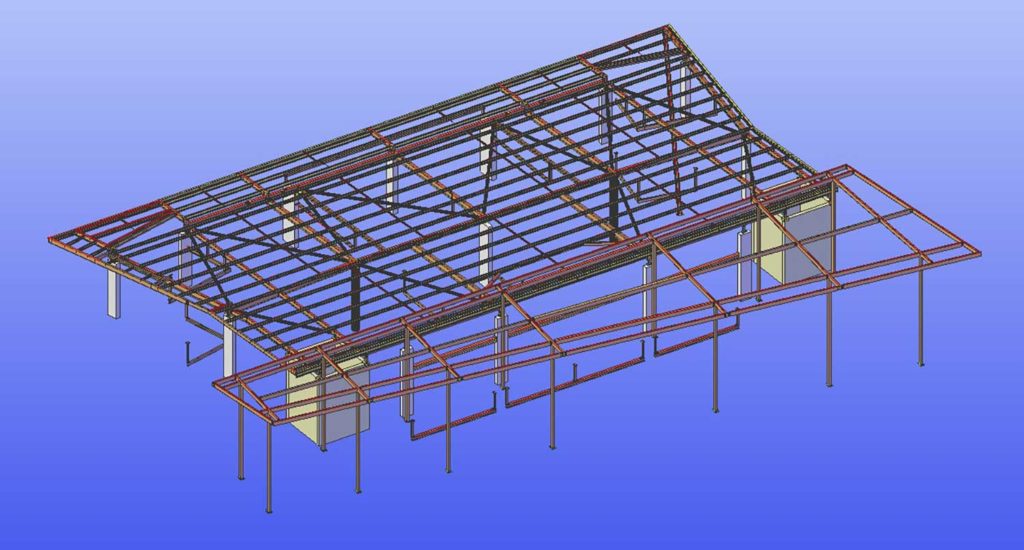 'Steeling' the show
When asked to choose a favourite application from the AEC Collection, Kennett didn't hesitate: "The main product we use from the AEC Collection is Advance Steel."
In his opinion, it's the steel modelling software that steals the show.
"It has all the features we consider mandatory for structural steel detailing," he said.
In fact, there are too many pivotal features to mention, though he appreciates the automatic updating of 2D details when the model is revised, the Advance Steel/Revit interoperability, and creation of files for Zeman robotics.
Highlighting the feature that first drew them to the Autodesk product, Kennett again attests to the critical importance of the interoperability. As they had hoped, it has proven very beneficial for both modelling and approval processes. Built-in file compatibility translates to faster turnaround, which in turn translates to increased business opportunities.
With the steel design and fabrication industry's reliance on CAD software, the interoperability of Autodesk's programs have proven essential to expediting workflow. Many of Steel Precision Group's contracts start with designs made in Revit, which they can easily convert into Advance Steel files and back out again. In fact, this feature has proven more useful than the Group anticipated.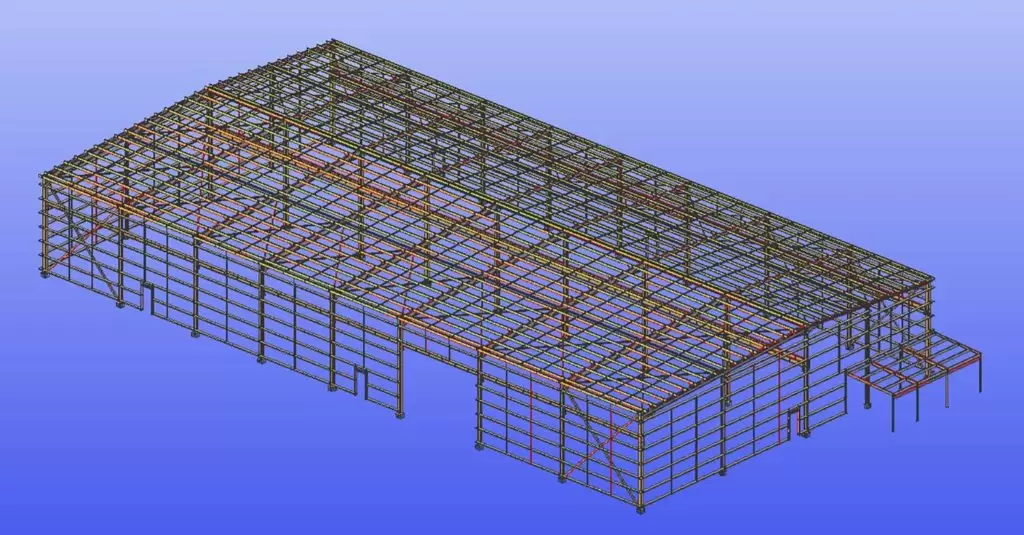 The weight of the world
Steel Precision Group is currently using Advance Steel to model and produce the shop drawings for a project consisting of over 1000 t of structural steel.
"The geometry is not complex, but the logistics are," Kennett added.
The task may not be the most challenging, but all that steel makes one appreciate just how incredibly large a complex project must be. It brings to fore the necessity of being able to collaborate across formats and communicate seamlessly without the likelihood of transpositions or errors. With more than 1000 t resting on small, precise details, the team can now avoid losing anything in translation.
To find out more, click here.