Earning status as a Chartered Professional Engineer (CPEng) is a major professional milestone, but for one engineer, achieving her CPEng post-nominal also marked a historical moment for Australia's peak engineering association.
Last week's Engineers Australia Chartered ceremony began much the same as ones that have come before. Except unbeknownst to many in the room — and one engineer in particular — the day also became a major milestone in the organisation's history.
Among those receiving their status as a CPEng was the organisation's 25,000th active Chartered member, Sarah Hannah, Head of Asset Systems at energy business AGL.
Hannah, who has been an engineer for 14 years and with AGL for seven of those, achieved her credential through the company's in-house Chartered engineering program, which is run in partnership with Engineers Australia.
Hannah said earning Chartered status has been on her to-do list for 10 years, and she was "very proud" to have achieved it.
"It's a really special feeling. Chartered gives you a framework for development, and I think it adds a wonderful layer of importance to the profession of engineering," she said.
"For me, it's credibility and I'm proud I've got it."
Hannah, who has a background in chemical and process engineering, added that she hopes to one day serve as a role model for more women in engineering, and wants to encourage others to pursue a future in the profession.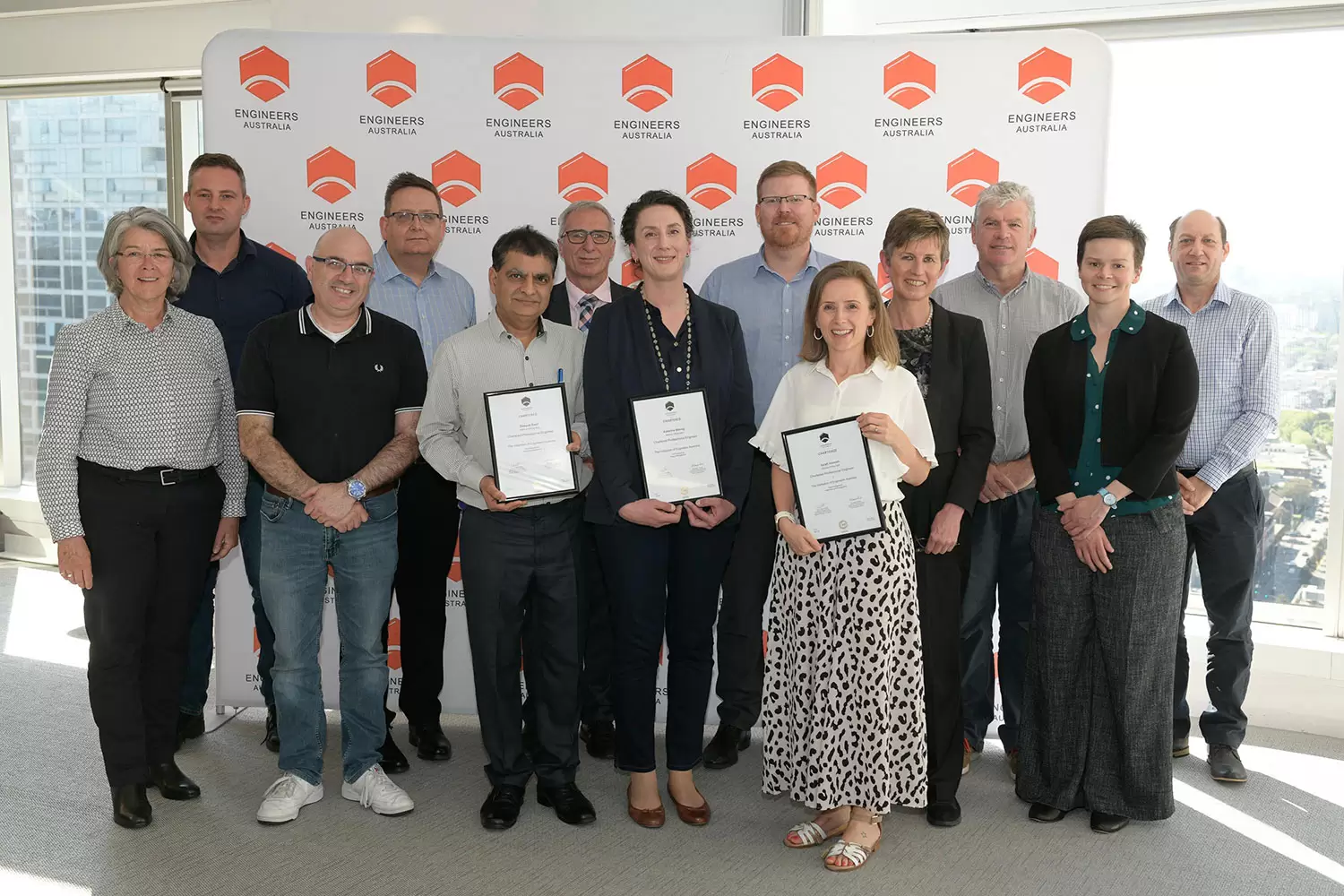 "Trust, skill and expertise"
Engineers Australia CEO Dr Bronwyn Evans was present to confer the credentials. Evans said those in the profession who have achieved Chartered status should be proud of what they have accomplished.
"Chartered credentials are internationally benchmarked and recognised, demonstrating that Australian engineers are at the global forefront and meet world-class competency standards," Evans said.
"It's a mark of trust, skill and expertise — of competence, experience and judgement displayed at an advanced level. Chartered engineers commit themselves to ethical practice and further professional growth and development."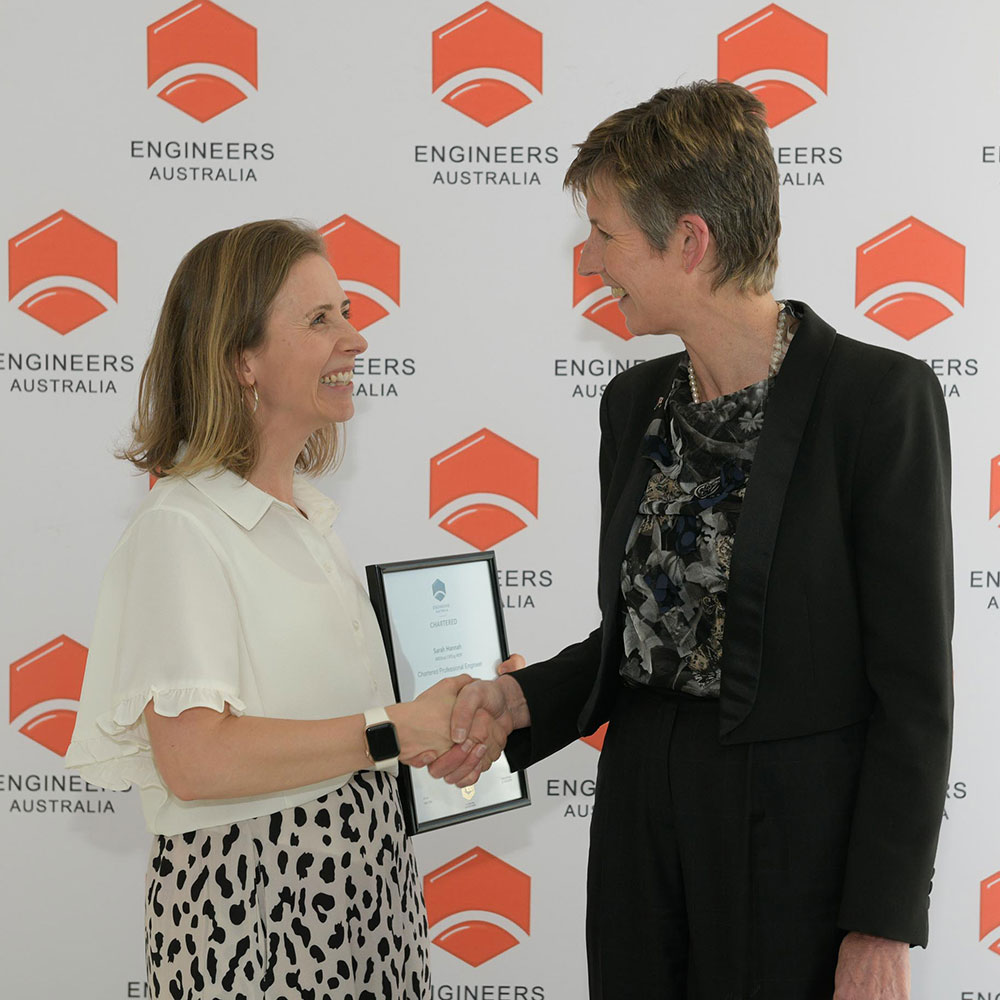 Credentials like Chartered status are important for the role they play in public trust in the engineering profession, Evans added. It's also essential to ensure engineers are prepared to address the increasingly complex challenges faced by Australia and the world.
At a time when more states are moving to mandate engineers registration (Victoria recently passed into law mandatory registration for five engineering disciplines, and NSW is considering a similar registration scheme), Evans said that achieving Chartered status demonstrates an extra level of commitment.
"Registration is about regulatory compliance and minimum standards to practice. Chartered is about best practice," she said.
This milestone comes at an eventful time for the association. Engineers Australia is celebrating its centenary this year, and is also hosting the World Engineers Convention in November.
Chartered status can be achieved in 24 areas of practice, including major engineering disciplines such as aerospace, biomedical, chemical, civil, electrical, environmental, mechanical and structural. Other pathways are also available, such as asset management, cost engineering, heritage and conservation, leadership and management, project management and risk engineering.
Interested in learning more about the Chartered credential? You may already have what it takes to become Chartered. Find out more here and start your pathway to Chartered today.