Electrical engineer Santiago Velasquez has helped to develop an app that could make riding public transport significantly more accessible.
While attending university in Brisbane, Velasquez, who has a vision impairment, would regularly catch the bus with his guide dog Trey.
"Queensland is always very hot," Velasquez explained. "Trey has little booties that protect his paws from the heat, but he doesn't love it — and the booties aren't great anyway because dogs sweat through their paws.
"So I would put him in the shade, then stand out in the sun at the bus stop and start hailing. Often, though, I would get left behind by the bus. I knew there had to be a better way — and that's how Hailo started."
Hailo is a ride-hailing app, currently in development, that allows users with a vision impairment to effectively 'pre-book' their ride, providing the capability to select which service they wish to board and, once onboard, at which stop they'd like to disembark.
According to Velasquez, who uses a smartphone equipped with a screen reader, this can make riding public transport significantly easier.
"All of the information gets sent to the vehicle so the driver knows in advance," he explained. "That way, you don't have to hail it or know when to press the button once you board."
"Most cities in the developed world have some sort of connected vehicle system. The app takes advantage of that by giving you the opportunity to see the services that are available nearby."
Hailo corrals user-submitted data and navigates various components – including the user's phone, the vehicle interface and the wider network of buses — to provide drivers with information about where riders will be and when, and vice versa.
"Most cities in the developed world have some sort of connected vehicle system," Velasquez said. "The app takes advantage of that by giving you the opportunity to see the services that are available nearby and plan a route."
"There is a lot happening in the background because we have to compensate for the data connections that the vehicles have. They're not the same as our mobile phones in terms of speed.
"And once you get into the vehicle, the technology compensates for the fact that in a metal box such as a bus, your phone won't have the same reception as the GPS antenna on top of the bus."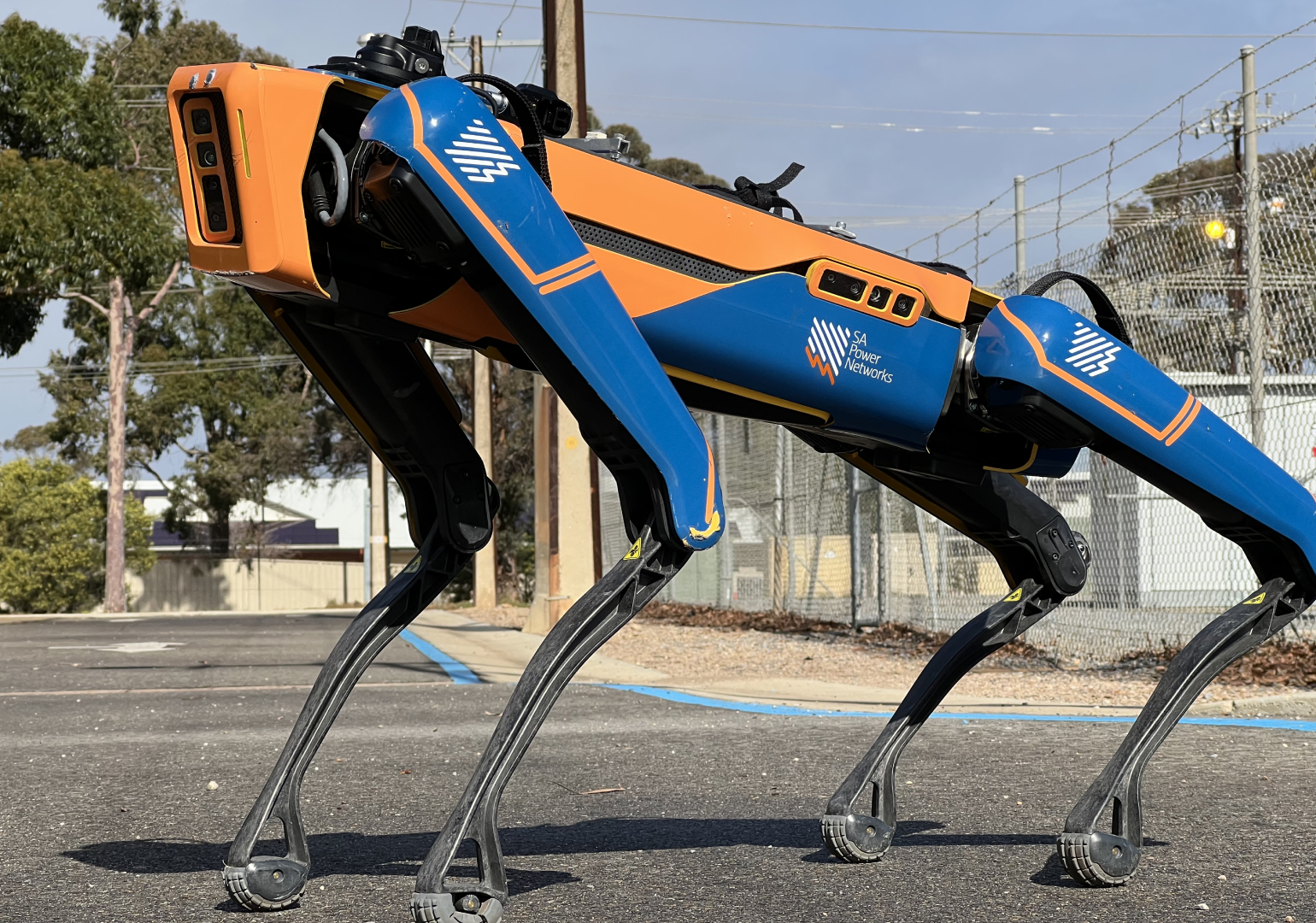 Setting an example
But Hailo isn't the first initiative Velasquez has launched with accessibility front-of-mind.
In 2017 he founded a start-up called EyeSyght, which enables vision-impaired individuals to feel graphical content on a touchscreen or computer in real time by varying the intensity of the magnetic field beneath their fingers.
Velasquez had also just submitted his thesis, which explores the potential for a robotic dog in the style of Boston Dynamics's Spot to be used as a guide dog.
"I look forward to the day when the solutions that I or others have developed don't just work for people with disabilities – they work for everybody."
He also recently returned from a round-the-world trip learning about accessibility in public transport systems as part of a Churchill Fellowship.
"I realised that to make not only Hailo but public transport in Australia more accessible, I need to know what's out there," Velasquez explained. "I need to understand it both from a lived experience perspective and a technical perspective.
"Sadly, and also excitingly, we didn't see anything like Hailo. It means that we are currently far behind in the world in general. But at the same time, it means that Australia can be the first in the world with this new technology."
One solution, many applications
Velasquez now intends for the technology to have an even wider scope.
"It doesn't matter why you need to use Hailo to ride public transport," he explained. "You might be visiting Brisbane for the 2032 Olympics and Paralympics, for example, and not speak English.
"Or you might not want to deal with the hurdles of being stuck on a train if you use a wheelchair, or being left behind when it's 10pm and you've missed the last bus and you don't want to pay $50 for an Uber that takes you 10 minutes down the road."
Other examples of how Velasquez envisions Hailo being used include parents with prams and travellers lugging heavy suitcases home after a long flight. Each, he said, could benefit from an app that enables someone to 'book' a vehicle with ramp access.
"The idea is to take all these lived experiences and combine them to develop practical solutions," he said.
"I look forward to the day when the solutions that I or others have developed don't just work for people with disabilities – they work for everybody."