A recent study
used social media to investigate what city features make people happier, with a view to retrofitting existing communities and designing new ones.
As part of her PhD at Queensland University of Technology, Sofie Pringle from Peddle Thorp Architects has done a pilot study to pinpoint which characteristics of built environments inspire a sense of contentment.
"My interest was in how city shaping and the design of environment and spaces can enhance happiness and mental health and wellbeing," she told create.
She found that open spaces, natural elements such as vegetation and water features, and historic or heritage characteristics were the top elements that people associated with happiness.
In the next year and a half, Pringle hopes to develop an assessment tool to determine how existing environments are performing in terms of urban happiness, and guide retrofitting and new designs to improve the productivity and wellbeing of residents and workers.
"If we are going to be designing, planning and engineering for a better world and better cities in the future, it's important to understand what users want," she said.
#happycity
While there has been a lot of research on the positive effect of green spaces, Pringle said that there was a gap in terms of what tangible qualities of the built environment made people tick.
"What was lacking was the solid evidence to actually say that these are the kinds of things people react positively to, and they feel happier when they are in these kinds of environments," Pringle said.
Rather than observing people to see how they behaved in different environments, Pringle wanted to objectively measure what people thought about different kinds of urban settings. Instagram was a perfect fit, so Pringle used it as a search engine to find hashtags that related to happiness in urban areas.
Pringle analysed thousands of images from around the world, then reduced them to a core sample of around 200 that were relevant to urban areas and excluded selfies and external factors such as being on holiday.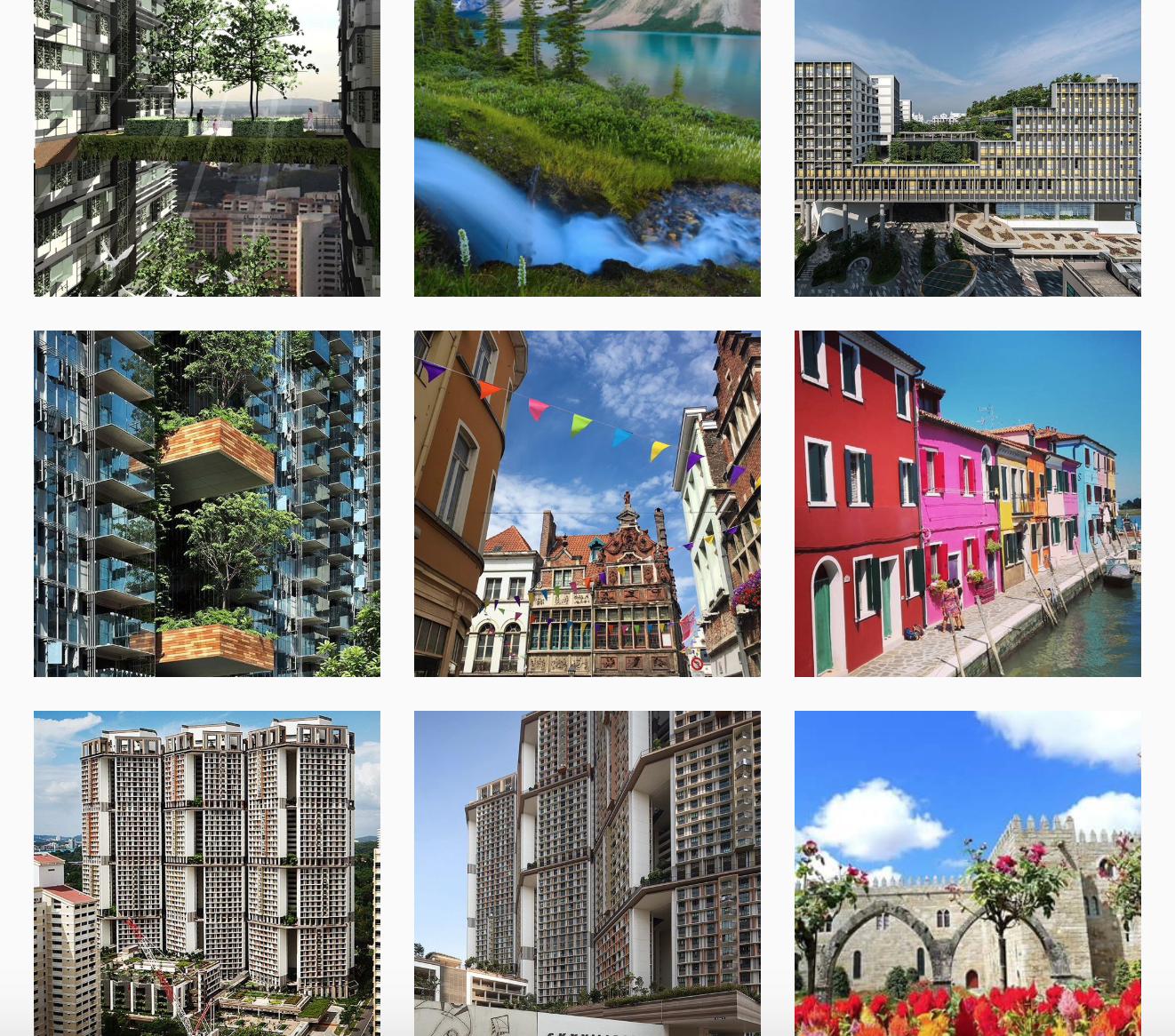 "What I wanted to know was: what are the elements in those images that people associate with their happiness?" Pringle said.
This analysis resulted in 32 consistent categories. Some of the factors that kept cropping up were historic character, laneways, cobblestone streets, buildings of less than five storeys in height, colour, texture and greenery.
"These characteristics are probably not consistently used in the design of our cities today," Pringle said.
Pringle used the results of the social media study to inform the second phase of her research – a pilot study of 30 Brisbane residents and workers via a detailed online questionnaire. She was surprised to find that the results matched those of the Instagram study, even though the respondents came from vastly different cultural and experiential backgrounds.
The two highest rated categories were open space and natural lighting, with 86 and 81 per cent of survey respondents stating these factors made them feel happier. Heritage buildings were mentioned by 72 per cent of respondents.
Engineering happiness
While budget can be a driving factor, Pringle said it's important for engineers to understand that there are aesthetic qualities that can be equated to an economic value in terms of people's productivity and wellbeing.
She said engineers could consider how buildings integrate into their environment at the ground plan and how facades fit into the surrounding public space.
"Consider facades that aren't purely glass or modern, but adapting them and having more character and differentiation in the design of the building," Pringle said.
Pringle said the impact of traffic factors on the happiness of people in cities was complex, but cars have changed the nature of urban design.
"If you look back to the way cities were planned and designed before cars were invented, you start to see the qualities of those spaces that people were happiest in," she explained.
Pringle added that in Australia we have communities that have been developed by subdividing blocks, with a kerb and channel and landscaped verge and footpath.
"There's this huge road that's taking up a lot of space to service each of those individual dwellings, and that's a huge city planning and design problem, not just a traffic problem," she said.